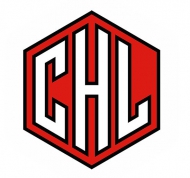 Recapture of the starting weekend in the CHL
Here's a short overview of all Groups and how they did in their first weekend of the Champions Hockey League.
Group A:

Finnish representative Kärpät Oulu leads the group after 2 wins over Liberec and Kosice. Liberec follows on 2nd place together with the Kölner Haie, also with 3 points.
Group B:

A little surprise is leader Vienna in Group B. After the sensational win over Färjestad in their first game, Vienna also beat Norwegian team Valerenga Oslo. The Lions, who also started with a win over Oslo, had a chance to beat Färjestad at home but lost in overtime and find themselves on 2nd place, 2 points ahead of the team of Karlstad.

Group C:

Genève-Servette leads Group C with 6 points after wins over favourite Frölunda Indians and Villach SV. The Swiss are followed by the Gothenburg squad who beat Briançon 7:1 in yesterdays game. Austrian Club Villach finds itself on the 3rd spot with 3 points.

Group D:

Fribourg-Gottéron led the group until Sunday afternoon with a win and an overtime loss against Djurgarden. But Zlin had different plans, beat the team from the Swedish capital with a 3-1 win and took over the lead in Group D. Eisbären Berlin take the last place with a point for an overtime loss to Zlin.

Group E:

In Group E, there's no clear leader, all 4 teams won and lost a game each. Trinec, followed by Tampere, Stavanger and Bern finds itself on first place due to a better goal differential. It'll be interesting to follow the next few games and see if a team is able to drop their opponents.

Group F:

Group F is dominated by the teams from Turku and Linköping with 2 wins each. It's another month until both teams meet up to find the best team in this group. Bolzano hasn't been too lucky so far and take last place with no goals scored but 14 goals received.

Group G:

The Spartans lead the group with 5 points, Kuopio follows with 4 points and Växjö on third spot with 3 points. The race for first spot is tough with those 3 teams fighting for the lead after 2 game days.

Group H:

We have the same situation like in Group E. All four teams won a game, lost a game. Thanks to a better goal differential EV Zug finds itself on the top spot but it will be long way for any of the involved teams to grab the first spot.

Group I:

Jyväskylä leads Group I after two days followed by surprising RB Salzburg. The Finns won games against the Austrians and Kloten from Switzerland who also lost their second game to HV71 Jönköping. While Jönköping and Jyväskylä played at home the next two games will be played away and maybe Salzburg and Kloten have a chance to rise up in the stands.

Group J:

Swedish team Skelleftea finds itself on top of Group J after two wins over the Krefeld Pinguine and single Danish representative Sonderjyske Vojens in overtime. Helsinki takes the second spot with 4 points and Vojens with the lone overtime loss point. Krefeld will have to put in some effort if they want to have a real chance to reach the knock-out stage.

Group K:

Lulea Hockey and Lukko Rauma lead the pack with 2 wins each, both Hamburg and British representative Nottingham will have a hard time to keep up with the Nordic teams after loosing in the starting weekend.



Current events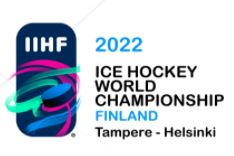 External links

Czech Rep.: Tipsport extraliga | 1.liga | 2.liga

Slovakia: Tipsport Extraliga | 1.liga

Sweden: SHL | HockeyAllsvenskan
Other: EBEL | Belarus | Croatia | Denmark | Estonia | France | Great Britain | Iceland | Italy | Latvia | Lithuania | MOL-liga | Norway | Poland | Romania | Serbia | Slovenia | Spain | NHL | AHL |
League standings
Game fixtures
League leaders
The second European club competition celebrates the quarter of century starting the battles for the silver plate in September Read more»
Ice Hockey is a very popular sport. One of the main reasons for this popularity is that the game is very fast, and each match is full of exciting moments. Even though Ice Hockey is already very exciting, some people want ... Read more»