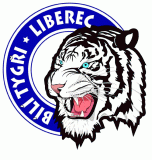 Bili Tygri Liberec
Short name: Liberec
Name in original language: Bílí Tygři Liberec
Year of foundation: 1956
Colours: white, blue
Club status: active
Address: Jeronýmova 494/20
460 07 Liberec
Email: klub@hcbilitygri.cz
Did you find any incorrect or incomplete information? Please, let us know.
Season 2023-2024
Current roster
season 2023-2024
* no longer in the club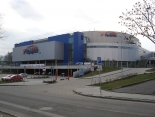 Adress: Jeronýmova 570/22
460 07 Liberec 7
Phone: +420 488 048 121
Email: info@tipsportarena.cz
Capacity: 7500
Opened in: 2005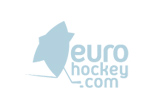 Adress: Jeronýmova 494/20
460 07 Liberec
Phone: +420 488 048 111
Capacity: 5500
Opened in: 1967
Ice hockey in Liberec had struggled for finances and spectators until the end of 20th century, when the club changed its brand and image, found new sources of income and in spring 2002 earned promotion to Extraliga. Two years later Bili Tygri moved to a brand new Tipsport arena. They have built a strong financial position over the last couple of years and earned two 3rd places in 2005 and 2007.
from 1956 to 1961: Lokomotiva Liberec
from 1961 to 2000: HC Stadion Liberec
from 2000 to present: Bili Tygri Liberec
3rd place 2005, 2007
League winners:
from 2000 to present: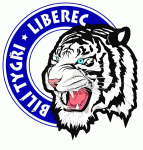 Trinec champion in Czech Republic
Trinec beat Liberec 4-2 tonight to win the Czech final series 4-2. The game was tied 2-2 after two periods but late goals by Vladimir Roth and Ethan Werek secured the title.
(28 Apr 2019)
Vampola is suspended for diving
Liberec forward Petr Vampola, 32, has been penalized by the Czech Disciplinary Committee with a fine and a one game suspension for diving. The committee decided for the game suspension because earlier this season Vampola was fined for the same violation of rules twice already. His third diving of the season occurred during the game in Mladá Boleslav on Jan 18.
(20 Jan 2015)
Liberec fire head coach Jelinek
Marian Jelinek was fired as the head coach of Bili Tygri Liberec. An ambitious club is currently second from bottom in Czech Extraliga, having won just 5 out of 18 games this season, most recent loss being a 1-8 loss to Skoda Plzen on Friday.
(03 Nov 2012)
European Trophy schedules
European Trophy announced today the schedule for the 2012/13 season. Find the complete fixture list here.
(12 Apr 2012)
Start of Czech Extraliga postponed
Originally, Tipsport Extraliga would start this Friday, Sep 16, with seven games. Because of Yaroslavl jet crash all the first round games are postponed. "Jan Marek, Karel Rachůnek and Josef Vašíček were friends of many Czech Extraliga players. Their friends would be unable to attend Jan Marek's funeral if we will make them play hockey on Friday," Czech Extraliga head commisioner Stanislav Šulc said. New dates for the games is unknown, the clubs will arrange date of their 1st round games themselves.
The Czech top-level ice hockey competition will start on Sunday, Sep 18, with games of the second round.
(12 Sep 2011)
Historic rosters:
Historic statistics:
Past results:
League standings:
Fast facts
season 2023-2024
Cardiff Devils won by one-goal-difference against home side Grenoble and advances to the Continental Cup Superfinals along with Nomad Astana Read more»
Kazakh champion closes the Continental Cup semifinals round with a perfect record, by beating HK Zemgale in the last game Read more»