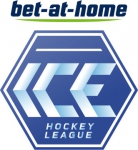 Win2day ICE Hockey League
League status: Active
English name: win2day Ice Hockey League
Administered by: win2day Ice Hockey League
Head manager: Christian Feichtinger
Year of start: 1965
Did you find any incorrect or incomplete information? Please, let us know.
Last updated: 28 Nov 2023, 21:47
From 2011/12 season onwards:
After double round-robin (home and away twice), top 6 teams form a separate group and play a single round-robin to detemine final standings for play-offs. Other teams form another group and play a single round-robin to determine two clubs who join top 6 for playoffs. Points from regular season do not count towards the intermediate stage. Bonus points (4, 3, 2, 1 etc.) are awarded based on standings after regular season.
Previously:
Top eight teams qualifies for playoffs.
No relegation.
from 1900 to 2003: Eishockey Liga
from 2003 to 2020: EBEL
from 2020 to 2022: ICE Hockey League
from 2022 to present: Win2day ICE Hockey League
The Austrian Championships has been held since 1923, the league in it's current form has existed since 1965. Since 2006 also non Austrian teams are allowed to play in the league. Today teams from Slovenia, Slovakia, Hungary and Italy also plays in the league.
Bratislava Capitals withdraws from Austrian ICE Hockey League
After the recent tragedies Bratislava Capitals decided to withdraw from the league play this season.
(16 Nov 2021)
Fehervar win Hungarian Super Cup
EBEL team Fehervar AV19 Szekesfehervar win the first edition of Hungarian Super Cup by beating Erste Liga champion Ferencvarosi 4-3 at Tüskecsarnok Arena in Budapest
Gamesheet here
(31 Aug 2019)
KAC wins EBEL finals
KAC Klagenfurt won game six in overtime against Vienna Capitals to win the EBEL title. Adam Comrie scored the winning 3-2 goal at 74:31.
(24 Apr 2019)
EBEL: Brian Lebler is back
Brian Lebler, after a season playing for Ingolstadt in DEL, has decided to return to the Black Wings Linz for the 2016/2017 season. The 27-year-old Austrian national team member has spent most of his professional hockey career in Linz, collecting 212 points (122 goals) in 235 games. Lebler was awarded EBEL's MVP in the 2014/2015 season.
(29 Mar 2016)
Tom Pokel remains Bolzano's head coach
For the first time since joining EBEL in the 2013/2014 season, it seems as if Italian club HC Bolzano will have a normal off-season. The Foxes extended the contract with coach Tom Pokel for one season and plan to put together their roster within the next two months.
(17 Mar 2016)
EBEL semifinals start today
After Red Bull eliminated Klagenfurter AC with a 5-2 win in Game 7, today the semi-finals start in Erste Bank Eishockey Liga. Defendig champion Salzburg will be challenged by Villacher SV. Orli Znojmo vs Black Wings Linz is the other match-up in the race for a spot in the final.
(13 Mar 2016)
Komarek unleashes the inner Granlund
In Game 2 of the EBEL Quarter Finals, Konstantin Komarek of Red Bull Salzburg helped his team with THIS gorgeous goal (click here to watch the video). In 'Grandlund-fashion' the 23-year-old Austrian scored on Klagenfurter AC to increase the series' lead to two. Also Linz, Dornbirn and Villach are now up 2:0 in their match-ups.
(28 Feb 2016)
EBEL playoff draw made
In EBEL, the top-3 seeded club could pick their opponent for the first playoff round. Following matchups will battle in the quarterfinals:
Red Bull Salzburg (1) - Klagenfurter AC (8)
Orli Znojmo (2) - Dornbirn Bulldogs (5)
Vienna Capitals (3) - VSV Villach (7)
HC Bolzano Foxes (4) - Black Wings Linz (6)
(23 Feb 2016)
Last-minute roster changes in EBEL
With only three games left before the start of the playoffs, the clubs in EBEL had to make the final roster decisions. In order to stay within the 60-point-limit under the EBEL point system, four clubs made signficant choices going into the playoffs.
Red Bull Salzburg signed Juuso Riksman as the new backup. GK Fabian Weinhandl and FW Marco Brucker were released to make space for the Finnish net minder. The Vienna Capitals scratched Kurtis McLean, whereas Roland Hofer will no-longer be part of the roster of the Bolzano Foxes. Davide Nicoletti, who was part of the Italian's championship winning team in 2014, will take Hofer's spot in the line-up. Orli Znojmo increased its depth between the pipes acquiring Jan Lukas.
(16 Feb 2016)
Also HC Pustertal wants to join EBEL
After Ritten Sport expressed their wish to join EBEL a few weeks ago, another Italian team has now officially applied to partcipate in this central european league. HC Pustertal Wolves has applied to join EBEL in the 2016/2017 season. The Wolves would be the second Italian team in the league, as HC Bolzano is already in the midst of its third season in EBEL. All thee Italian clubs have the permission from the Italian federation to play in Austria's top league. A decision on which clubs join Erste Bank Eishockey Liga will be taken within the 5th of April.
(12 Feb 2016)
Past league results:
League standings:
Historic statistic:
Individuals records:
Fast facts
season 2023-2024
Cardiff Devils won by one-goal-difference against home side Grenoble and advances to the Continental Cup Superfinals along with Nomad Astana Read more»
Kazakh champion closes the Continental Cup semifinals round with a perfect record, by beating HK Zemgale in the last game Read more»