Luleå Hockey
Year of foundation: 1977
Club status: active
Address: Luleå HF
Ostrongatan 2
973 34 LULEÅ
SWEDEN


Phone: +46 (0)920 - 52 82 00
Fax: +46 (0)920 - 52 82 99
Email: info@luleahockey.se
WWW: Luleå Hockey
Luleå Hockey is major league affiliate of:
Luleå HF-2
Did you find any incorrect or incomplete information? Please, let us know.
Season 2023-2024
Current roster
season 2023-2024
* no longer in the club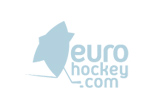 Adress: COOP Arena
Gammelstadsvägen 29
973 34 Luleå
Phone: +46 920-45 32 60
Capacity: 6300
Opened in: 1970
A merger between IFK and Luleå. The name was GroKo 1977-1979.
from 1977 to present:
Results preseason Friday August 14
There's been two games played today where three Swedish SHL teams and one Finnish team were involved. Here are the results.
Frölunda HC-HV71 0-4 and Luleå HF-Kärpät 0-3.
(14 Aug 2015)
Results preseason Thursday August 13
Malmö Redhawks-Växjö Lakers 3-0, Djurgårdens IF-Skellefteå AIK 2-1, HPK-Luleå HF 3-1, Huddinge-AIK 0-4, Östersund-Timrå IK 4-3 (SO), Sparta Sarpsborg-BIK Karlskoga 1-6, Västerås-Vita Hästen 1-2 (SO), Björklöven-Asplöven 5-1.
(13 Aug 2015)
Swedish Preseason games Thursday August 12
There will be three preseason games for the Swedish teams today. Some interesting meetings to keep an eye on.
Djurgårdens IF - Skellefteå AIK, Malmö Redhawks - Växjö Lakers and HPK - Luleå Hockey.
(13 Aug 2015)
Djurgårdens IF and Luleå HF winners
Djurgårdens IF won their first game of the preseason, as they defeated Almtuna IS 1-7. Luleå HF won their second game in preseason as they defeated MODO Hockey 4-2. Both Luleå and Djurgården showed some strength for upcoming season.
(08 Aug 2015)
Luleå HF won as expected
Luleå HF won as expected against Asplöven in tonights preseason game. 5-1 the game ended and it was both teams first game in Vardia Cup. Luleås goalscorers were Jan Sandström, Jacob Mickflikier, Emil Sylvegård (2) and Bill Sweat.
(07 Aug 2015)
Honken Trophy to Lassinantti
Luleå's goalie Joel Lassinantti, 22, has been awarded Honken Trophy as the best goalie in Swedish ice hockey 2014/15.
(19 Mar 2015)
Finland and Sweden dominate CHL
When it is time for quarter finals in Champions Hockey League only teams of Finland and Sweden remain. IFK Helsinki, Lukko Rauma, SaiPa Lappeenranta and Kärpat Oulu from Finland and Linköpings HC, Frölunda Indians, Skellefteå AIK and Luleå HF from Sweden. The quarter finals are played December 2 and 9.
(11 Nov 2014)
Luleå loans players
The reigning European Trophy champion Luleå misses four players during the Red Bulls Salute. Linus Klasen, Peter Cehlárik and Lucas Wallmark are playing with national teams and Johan Forsberg is injured. Instead Luleå loan Marcus Fagerudd, Emil Bejmo and Patrik Näslund from Asplöven of HockeyAllsvenskan.
(18 Dec 2013)
Rögle won when Elitserien restarted
Rögle won the only game of Elitserien today, 4-2 against Luleå even if shots on goal were 18-36. Despite a dissappointing Olympic Qualifying campaign with Germany in the weekend Alexander Barta made a good game and scored two goals. Rögle is still last in Elitserien.
(11 Feb 2013)
European Trophy schedules
European Trophy announced today the schedule for the 2012/13 season. Find the complete fixture list here.
(12 Apr 2012)
Historic rosters:
Historic statistics:
Past results:
League standings:
Fast facts
season 2023-2024
Kaunas City celebrate the qualification to the second round of Continental Cup with a ten-goals victory over Skautafelag Rejkyavik Read more»
Estonian champion wins KHL Zagreb ensuring first place for the home team Read more»