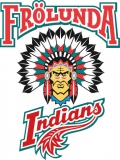 Frölunda HC
Year of foundation: 1938
Club status: active
Address: Frölunda Hockey Club
Box 12127
402 42 Göteborg
Phone: +46 (0)31 - 708 16 80
Fax: +46 (0)31 - 18 97 06
Email: kontakt@frolundaindians.com
Did you find any incorrect or incomplete information? Please, let us know.
Season 2023-2024
Current roster
season 2023-2024
* no longer in the club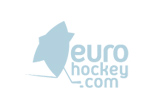 Adress: Frölundaborg
Slottsskogsgatan
414 76 Göteborg
Phone: +46 31-61 18 46
Capacity: 7670
Opened in: 1967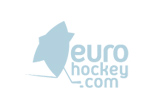 Adress: Scandinavium
402 21 Göteborg
Phone: +46 31-61 56 80
Capacity: 12044
Opened in: 1971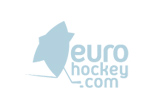 Adress: Wallenstamhallen
Scandinavium
412 51 Göteborg
Phone: +46 31-61 56 80
Capacity: 200
Opened in: 1987
Started playing ice hockey 1943. In the 1984 the hockey section left Västra Frölunda IF to form an own club.
from 1950 to 1984: Västra Frölunda IF
from 1984 to 2004: Västra Frölunda HC
from 2004 to 2021: Frölunda HC
from 2021 to present: Frölunda HC
Swedish champions 1965, 2003, 2005
League winners:
from 1938 to 2020: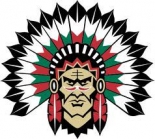 from 2020 to present: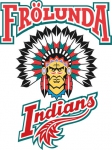 SHL finals
Frölunda won the first of the Swedish SHL finals 5-3 against Djurgården.
(22 Apr 2019)
Swedish awards
Three Swedish award winners has been announced this weekend.
Junior of the year: Gustav Forsling, Linköping
Coach of the year: Per-Erik Johnsson, Leksand (promotion to SHL)
Leader of the year: Roger Rönnberg, Frölunda (CHL and SHL champion)
(15 May 2016)
Swedish Preseason games Wednesday August 26
Following Swedish teams are participating in todays preseason games. Frölunda HC - BIK Karlskoga, HC Lugano - Malmö Redhawks, Ambri Piotta - Karlskrona HK.
(26 Aug 2015)
Results preseason Friday August 14
There's been two games played today where three Swedish SHL teams and one Finnish team were involved. Here are the results.
Frölunda HC-HV71 0-4 and Luleå HF-Kärpät 0-3.
(14 Aug 2015)
Asplöven and Frölunda HC winners
Asplöven (HockeyAllsvenskan) defeated MODO (SHL) 4-2 in todays game in Varda Cup. Asplöven ended up in second place total in Varda Cup and MODO ended up in last. Luleå HF won the tournament. Frölunda HC won their preseason game against Färjestad BK 4-2 in Stenungsund today.
(08 Aug 2015)
Lundqvist signs contract
Frölunda signed a new 3-year contract with their captain Joel Lundqvist.
(18 Feb 2015)
Finland and Sweden dominate CHL
When it is time for quarter finals in Champions Hockey League only teams of Finland and Sweden remain. IFK Helsinki, Lukko Rauma, SaiPa Lappeenranta and Kärpat Oulu from Finland and Linköpings HC, Frölunda Indians, Skellefteå AIK and Luleå HF from Sweden. The quarter finals are played December 2 and 9.
(11 Nov 2014)
Wennberg named Junior of the Year
Alexander Wennberg of Frölunda HC has been named Swedish Junior of the year 2013/2014.
"A very skilled player, who has good understanding of the game and a very good shot. He is predicted a brilliant future", are the words from the jury.
(11 May 2014)
MHL teams open JCWC in style
All three teams of MHL won their opening game of the Junior Club World Cup yesterday. HK Riga beat Dubuque Fighting Saints 5-2, Dinamo-Shinnik Bobruisk beat Sudbury Wolves 5-1 and Omsk Hawks got a 5-1 win over Vitkovice.
In the fourth game Finnish HPK beat Swedish Frölunda 4-3.
(26 Aug 2013)
Four points by Figren
Robin Figren scored 2 goals and 2 assists when Frölunda beat HIFK 5-1 in one of Friday's three European Trophy games.
Adler Mannheim entered the competition with a 2-5 loss at home to ZSC Lions. Plzen beat Salzburg 3-2.
(17 Aug 2013)
Historic rosters:
Historic statistics:
Past results:
League standings:
Fast facts
season 2023-2024
Kaunas City celebrate the qualification to the second round of Continental Cup with a ten-goals victory over Skautafelag Rejkyavik Read more»
Estonian champion wins KHL Zagreb ensuring first place for the home team Read more»