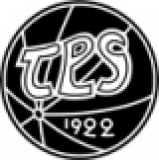 TPS Turku
Name in original language: Turun Palloseura
Year of foundation: 1922
Colours: black, white
Club status: active
Address: Artukaistentie 8
20210 Turku
Phone: +358 020 720 7207
Fax: +358 020 720 7208
Email: tps@tps.fi
WWW: TPS Turku, You Tube channel
Did you find any incorrect or incomplete information? Please, let us know.
Season 2023-2024
Current roster
season 2023-2024
* no longer in the club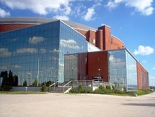 Adress: Artukaistentie 8
20250 Turku
Phone: +358 02-21 900
Email: info@hkaarena.fi
Capacity: 11820
Opened in: 1990
Retired numbers
3 - Timo Nummelin
8 - Juhani Wahlsten
11 - Saku Koivu (not officially)
23 - Hannu Virta
Notable players:
Champions '56, '76, '89, '90, '91, '93, '95European Champions '97
League winners:
from 1900 to present: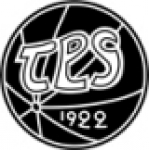 Fastest Liiga goal
Markus Nurmi of TPS needed only four seconds to score on Ässät's young goalie Rasmus Korhonen for the fastest goal ever in the Finnish top league.
The game was the Liiga debut for the 18-year-old goalie.
Fastest Liiga goals:
4 seconds: Markus Nurmi, TPS / TPS-Ässät November 28 2020
5 seconds: Jari Laiho, Lukko / Lukko-Jokerit December 6 1979
5 seconds: Esa Välioja, Tappara / Tappara-Jokerit January 31 1982
5 seconds: Seppo Ahokainen, Tappara / Ilves-Tappara December 6 1983
Source: Iitalehti
(29 Nov 2020)
Spengler Cup participants completed
All participants in the 93rd edition of the Spengler Cup are now known.
The Finnish TPS Turku joins the other five teams already announced, namely Salavat Yulaev Ufa, Ocelari Trinec, Team Canada, HC Ambri-Piotta and host HC Davos.
(27 May 2019)
Vydareny and Jurcina to replace injured players in Slovakia roster
Slovakian Federation announced coach Vladimir Vujtej called defenders René Vydarený (32, Hradec Kralove CZE) and Milan Jurcina (30, TPS Turku FIN) to replace injured Michal Šeršeň and Dominik Graňák. Vydareny will play his first Olympics, while Milan Jurcina will rapresent Slovakia in Olympics Games for third time after Turin 2006 and Vancouver 2010.
(26 Jan 2014)
European Trophy schedules
European Trophy announced today the schedule for the 2012/13 season. Find the complete fixture list here.
(12 Apr 2012)
Historic rosters:
Historic statistics:
Past results:
League standings:
Fast facts
season 2023-2024
Cardiff Devils won by one-goal-difference against home side Grenoble and advances to the Continental Cup Superfinals along with Nomad Astana Read more»
Kazakh champion closes the Continental Cup semifinals round with a perfect record, by beating HK Zemgale in the last game Read more»