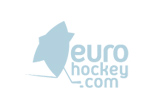 U16 National team games
League status: Active
Youth league: yes, U16
Did you find any incorrect or incomplete information? Please, let us know.
U16 tournament cancelled
The 4-nation tournament for U16 teams to be played in Imatra and Lappeenranta in Finland  in the last week of December has been cancelled due to Corona.
Participating teams would have been Finland, Switzerland, Slovakia and Germany.
(20 Dec 2021)
Germany and Russia U16 winners
U16 National team games have been played this weekend. Germany won a tournament in Kitzbühel with victories over Switzerland Red 7-3, Austria 10-4 and Switzerland White 9-1.
Slovakia and Russia played three games in Ruzinov. Russia wan all three: 6-0, 11-2, and 6-1.
(20 Aug 2017)
Three in a row for Russia U16
The Russian U16 team bet the Czech 6-1 today in Český Těšín. Russia also won 3-2 on Tuesday and 4-1 on Wednesday.
(22 Dec 2016)
Three times Finland
The U16 teams of Finland and Sweden played three games this week. All times with Finland as winner; 4-1, 4-3 SO and 7-3.
(19 Dec 2013)
Russian U16 victory
The Russian U16 team won Red Bull Ice Hockey Rookies Cup in Austria win straight wins against Slovakia (4-0), Austria U17 (9-3) and Czech Republic (8-2).
(18 Aug 2013)
Finnish U16 success
Finland beat Sweden 3-2 to win the U16 Nordic Cup in Denmark.
(16 Dec 2012)
Big win for Swiss youngsters
Switzerland U16 beat Italy U16 28-0 in a 5-nation tournament in Norway.
(04 Apr 2012)
Russia triumphs in U16 tournament in Sweden
Winning 4-3 (1-1,2-2,1-0) last game against host Sweden, Russia captured U16 Four Nations Tournament played last weekend in Sundsvall. Russia won 4-3 at shoot-outs against Finland in opening game, then destroyed 8-1 Czech Republic. Sweden finished second, Finland captures bronze with a 2-0 victory over last placed Czech Republic
(12 Feb 2012)
U16 friendlies
The U16 teams of Norway and Denmark played three games in the newly built Idda Arena in Kristiansand. The first game ended with a 4-4 tie. Denmark won game 2 3-2 and today Norway won the third game 10-1.
(12 Feb 2012)
Past league results:
League standings:
Historic statistic:
Individuals records:
Fast facts
season 2022-2023
Gary Graham parted ways with EIHL side Nottingham Panthers this morning. Read more»
With a 5-2 win for Cardiff and 4-1 win for Angers they will take their place in the Superfinal. Read more»