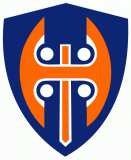 Tappara Tampere
Short name: Tappara
Year of foundation: 1932
Colours: orange, blue, white
Club status: active
Address: Tappara / Tamhockey Oy
Kissanmaankatu 9
33520 Tampere
Phone: +358 020 7457 500
Fax: +358 020 7457 515
Email: tappara@tappara.fi
WWW: Tappara Tampere
Did you find any incorrect or incomplete information? Please, let us know.
Season 2023-2024
Current roster
season 2023-2024
* no longer in the club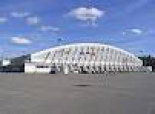 Adress: Hakametsä
Hakamatsän jäähalli I
33530 Tampere
Phone: +358 (03) 255 1333
Capacity: 7800
Opened in: 1965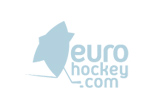 Capacity: 13455
Opened in: 2021
The team currently known as Tappara was established in 1932 as Tammerfors Bollklubb (TBK). The team then consisted of players from the Swedish school in Tampere. The first official game was played in 1934. The team was promoted to the Finnish premier league for the first time for the 1942-43 season, and the team's first win was gained against Tarmo Hämeenlinna in January 1943. In 1946, the team won its first medal, bronze medal, as it finished third in the league, despite losing 19-4 to local rivals Ilves, which ended up as the champions.
The first notable period of success took place in early 50's, as TBK won three consecutive national championships in 1953-1955. In 1955, the team changed its original Swedish name to the Finnish Tappara in order to attract Finnish-speaking players. After that, the team went on to win three further championships (1959, 1961, and 1964), three second places (1958, 1960, and 1963), and three third places (1956, 1957, and 1962) in just nine years. Their winning streak was followed by a more silent period, with Tappara even playing one season (1965-1966) at the second highest level, gaining immediate promotion back to the top flight. A new arena Tampereen jäähalli was built in Hakametsä, Tampere to host the 1965 world championships. After the games the venue became the home arena of Tappara and their local rivals, Ilves and Koo-Vee and Tappara still play their home games there today.
Retired numbers
2 - Kalevi Numminen
3 - Pekka Marjamäki
7 - Timo Jutila
8 - Janne Ojanen
10 - Timo Susi
Notable players:
from 1932 to 1955: Tammerfors Bollklubb
from 1955 to present: Tappara Tampere
Champions '59, '61, '64, '75, '77, '79, '82, '84, 86, '87, '88
League winners:
from 1955 to present: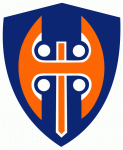 Will Rautakorpi go to Prague?
HC Lev Praha, though still uncertain to participate in KHL season 2014/2015, has already negotiated with a new head coach according to R-Sport. In case the Czech club takes part in the competition, it will be headed by Jukka Rautakorpi, who has been working with Tappara for two seasons.
(03 Jun 2014)
Team Finland will pay tribute to the late hockey legend Pekka Marjamäki
In today's game against France Team Finland will pay tribute to the late Finnish hockey legend Pekka Marjamäki who passed away last night.
Before the game a moment of silence will take place and the Finnish national team will wear black armbands in the memory of Marjamäki.
Pekka Marjamäki represented Finland in 251 international games and was chosen to International Ice Hockey Federation's Hall of Fame in 1998.
(10 May 2012)
European Trophy schedules
European Trophy announced today the schedule for the 2012/13 season. Find the complete fixture list here.
(12 Apr 2012)
Another loss for Tappara
Tappara lost in the shootout to Pardubice in today's only game in European Trophy and is still without a win. Martin Bartek scored the game-winning 6-5 goal.
(22 Aug 2011)
Historic rosters:
Historic statistics:
Past results:
League standings:
Fast facts
season 2023-2024
Home team opens the Continental Cup first round showing no mercy for opponent KHL Zagreb Read more»
The european debut for the Icelandic champion turned into a harsh lesson taught by the HC Panter in Continental Cup first match in Kaunas Read more»