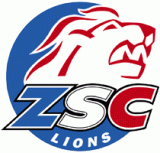 Did you find any incorrect or incomplete information? Please, let us know.
Season 2023-2024
Current roster
season 2023-2024
* no longer in the club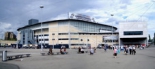 Adress: Hallenstadion AG
Wallisellenstrasse 45
CH-8050 Zürich
Phone: +41 44 316 77 77
Capacity: 11200
Opened in: 1939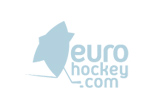 Adress: Swiss Life Arena
Vulkanstrasse 130
CH-8048 Zürich-Altstetten
Opened in: 2022
Retired numbers:
15 Mathias Seger
31 Ari Sulander
Notable players:
from 1930 to 1997: Zürcher SC
from 1997 to present: ZSC Lions
Silver Stone Trophy 2009
Victoria Cup 2009
League winners:
from 1930 to 1997: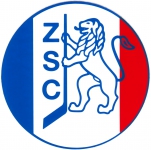 from 1997 to present: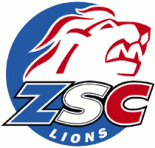 Second day of European Trophy
On the second day of European Trophy EV Zug beat ZSC Lions 1-0. Rob Schremp scored the only goal.
Slovan Bratislava beat Vienna Capitals 6-2.
(09 Aug 2013)
Ari Sulander gets farewell game
ZSC Lions' legendary goalie from Finland, Ari Sulander, ended his career this April after 14 years and 4 Swiss championships with the team at the age of 43. Now he gets honoured with a farewell game by his long-time club that will take place Saturday, 29 September 2012. A team led by Sulander will face a selction of Swiss players to play 2x 20 minutes during the afternoon. Later on the same day the ZSC Lions will play their regular season game against  HC Ambrì-Piotta.
(17 Aug 2012)
ZSC Lions hire Marc Crawford as new coach
Former Colorado Avalanche, Vancouver Canucks, Los angeles Kings and Dallas Stars coach Marc Crawford was named the new ZSC Lions headcoach. He signed a two-years contract. His assistant will be former Canada and Calgary Flames assistant coach Rob Cookson. They replaced another Canadian duo, Bob Hartley and Jacques Cloutier.

(05 Jul 2012)
14 matches for Morant
SC Bern defender Johann Morant has been suspended for 14 matches for repeadtly hitting/punching Cyrill Bühler in the head and for shoving an oficial. On top of the suspension, Morant was fined 1,000CHF.
(13 Apr 2012)
European Trophy schedules
European Trophy announced today the schedule for the 2012/13 season. Find the complete fixture list here.
(12 Apr 2012)
New arena in Zurich in 2017
The municipality of Zurich has approved the construction of a new arena in the Alstetten area for 2017. An architectural competition will be published in mid-February to build a 12 000-capacity hockey arena for the ZSC Lions and a 3000-capacity volley arena for team Volero Zurich. Each club will invest 44 million Swiss francs and the municipality will put in 149 million. The ZSC Lions currently play at Hallenstadion, a 10 700-capacity arena, originally built in 1939 and completely rebuilt in 2005.
(12 Feb 2012)
Pittis at Spengler Cup
Team Canada announced Italo-Canadian forward Domenico Pittis, 37, (ZSC Lions) will join Canadian roster for Spengler Cup
(26 Dec 2011)
Last from Spengler Cup
Team Canada replaced injured SC Bern defender Travis Roche with Doug Lynch from Red Bulls Salzburg.
Kloten Flyers will allign Swedish forward Michael Nylander, recently released by ZSC Lions
(24 Dec 2011)
2012 European Trophy with 32 teams
The next European Trophy will pass from current 24 teams to a new formula with 32 participants. New teams to get in are Swiss CP Bern, HC Fribourg-Gottéron, le EV Zug and ZSC Lions, German ERC Ingolstadt and Hamburg Freezers, Swedeish Brynäs IF and Finnish JYP Jyväskylä.
(20 Dec 2011)
ZSC Lions secures promising forwards
ZSC Lions announces team extended until 2013-14 contracts of forwards Luca Cunti and Ronalds Kenins. Cunti,22, debuted last saturday after been recovered from an injury during the pre-season. Twenty years old Swiss-Latvian Kenins already played 15 games in this season for Lions after three season in farm club GCK Lions.
(20 Oct 2011)
Historic rosters:
Historic statistics:
Past results:
League standings:
Fast facts
season 2023-2024
Cardiff Devils won by one-goal-difference against home side Grenoble and advances to the Continental Cup Superfinals along with Nomad Astana Read more»
Kazakh champion closes the Continental Cup semifinals round with a perfect record, by beating HK Zemgale in the last game Read more»