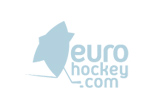 U17 National team games
League status: Active
Youth league: yes, U17
Did you find any incorrect or incomplete information? Please, let us know.
U17 National team games
Finland and Russia U17 played three games this weekend with the results 3-4 (OT), 3-2 (SO) and 2-6.
Next week an U17 tournament will be played in Füssen with Germany, Slovakia, Czech Republic, Switzerland and USA.
(11 Aug 2019)
Finland beat Russia
Finland won the last game of three between the Under-17 teams of Finland and Russia in Vierumäki 2-1.
Finland also won game one 3-1 while Russia won the second game 4-3.
(13 Aug 2017)
Team USA U17 wins in Dallas
USA got four easy wins to finish on top of the 5-nations tournament for U17 national teams in Frisco, Texas. Czech Republic finished second before Switzerland, Slovakia and Germany.
(14 Aug 2016)
U17 games
Four pre-tournament games before the 2015 World Under-17 Hockey Challenge was played last night: Finland - Czech Republic 8-7 (OT), Sweden - Canada Black 5-1, Canada White - Russia 3-2 and USA - Canada Red 4-3.
(31 Oct 2015)
Finland-Sweden
Finland and Sweden played three national team games today. In the Women's game Finland won 1-0 in Mariehamn. The Swedish U17 team beat Finland 7-4 in Haapajärvi. In the U20 tournament in Dmitrov, Russia Sweden won 3-2 after a shootout.
In Dmitrov the Czech U20 team beat Russia 4-0.
(29 Aug 2015)
U17: USA and Slovakia wins
USA beat Czech Republic 5-4 and Slovakia got a 3-1 win over Switzerland on the opening day of a U17 tournament in Arosa.
(12 Aug 2015)
U17: 396 penalty minutes in Russia-USA game
USA and Russia participate in a U17 tournament in Sundsvall, Sweden. USA won today's game 6-4, but it all ended with a big fight. Russia's Egor Volkov got a major penalty for Checking to the head. In the following "war" another 13 players got major Roughing or Fisticuffs penalties.
In total Russia got 199 penalty minutes and USA 197.
(08 Feb 2014)
Junior national team games
Three international junior tournaments featuring top nation started today.
U19: Czech Republic-Germany 8-0, Finland-Switzerland 2-6
U18: USA-Finland 2-4, Sweden-Czech Republic 5-1
U17: Finland-Czech Republic 5-3, Russia-USA 4-3
(06 Feb 2013)
Sweden wins the World Under-17 Hockey Challenge
For the first time ever Sweden has won the World Under-17 Hockey Challenge. In the final in Victoriaville, Quebec, Sweden beat Russia 7-5.
(05 Jan 2013)
Cape Breton to host the 2014 World Under-17 Hockey Challenge
Hockey Canada, in partnership with Hockey Nova Scotia, announced Friday that Cape Breton, N.S., will host the 2014 World Under-17 Hockey Challenge from Dec. 29, 2013 to Jan. 4, 2014.
The 2014 World Under-17 Hockey Challenge will follow the same format as previous years - five Canadian entries (Atlantic, Ontario, Pacific, Quebec, West) will be joined by five international teams, with two groups of five teams. The top two teams from each group will advance to the semifinals, while the remaining three teams from each group will cross over for placement games.
(12 Oct 2012)
Past league results:
League standings:
Historic statistic:
Individuals records:
Fast facts
season 2020-2021
The tenth title comes after a dominated final series, won in just 4 games. Read more»
Even if this is site mainly about European ice hockey we always look out for hockey around the world. In this piece we take a look back at some historic NHL moments. Read more»