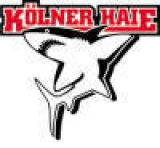 Kölner Haie
Nickname: Die Haie
Year of foundation: 1972
Colours: red,white,black
Club status: active
Address: KEC Kölner Eishockey Gesellschaft "Die Haie"
Haie-Zentrum
Gummersbacher Straße 4
50679 Köln (Deutz)
Germany
Phone: +49 0221 - 27 95 0
Fax: +49 0221 - 27 95 50
Email: info@haie.de, shop@haie.de (Shop)
WWW: http://www.haie.de
Did you find any incorrect or incomplete information? Please, let us know.
Season 2023-2024
This club in 2023-2024: DEL
Current roster
season 2023-2024
* no longer in the club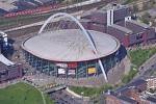 Josef Heiss #1
Jörg Mayr #6
Ralph Philipp #8
Miroslav Sikora #11
Mirko Lüdemann #12
Robert Müller #80
Notable players:
from 1972 to 1994: Kölner EC
from 1994 to present: Kölner Haie
German Champion 1977, 1979, 1984, 1986, 1987, 1988, 1995, 2002
DEB Cup Winner 2004
Spengler Cup Winner 1999
League winners:
from 1972 to present: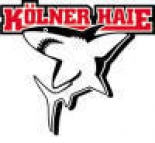 Johannes Salmonsson to Germany
Linköping HC forward Johannes Salmonsson is leaving the club. New adress is Kölner Haie in DEL. The contract is signed to a year.
(17 Jul 2015)
Transfer news from Germany
DEL side Kölner Haie signed 34 year old forward Jason Williams who played almost 500 NHL games and won the 2002 Stanley Cup with the Detroit Red Wings. Meanwhile goalie Mathias Niederberger returns to Düsseldorfer EG on a one-year loan from DEL record champions Eisbären Berlin.
(17 Jul 2015)
New coaches at Ingolstadt
ERC Ingolstadt announces new coaches staff for next season: 40-years-old Swedish Niklas Sundblad will be the headcoach, assisted by his fellow countryman Petri Liimatainen. The duo worked together at Kölner Haie in 2010 when both were assistants. Liimatainen then coached in Sweden, while Sundblad remained at Kölner Haie
"I had good years in Köln, could learn a lot and gain experience, I am very grateful. Now it's time to take on a new challenge. The ERC Ingolstadt is a top team in the DEL, it's great that I get the chance" said Sundblad.
(30 May 2013)
Cologne tie final series
In this year's DEL playoff final series Kölner Haie were able to tie the best-of-five series against Eisbären Berlin 1-1 with a 3-1 (2-1, 0-0, 1-0) win on the road. The series will continue with match #3 in Cologne on Friday.
(17 Apr 2013)
Kölner Haie get DEL lead back against Iserlohn Roosters
In the only match of Germany's top ice hockey league, home side Kölner Haie defeated the Iserlohn Roosters 2-1 (0-0, 1-1, 1-0) to get the first place in the league table back from Mannheim. Haie team captain John Tripp scored the game winner with just 38 seconds left to play with a deflection. Both teams face each other again already on Friday, but this time with Iserlohn as the hosts.
(31 Jan 2013)
Kölner Haie defend top position
DEL leaders Kölner Haie today defended their top position by winning 4-3 at home against the Hamburg Freezers. For the Sharks it was their 6th win in their 6th match this season. For more information on the league click here.
(30 Sep 2012)
Kölner Haie win Amsterdam tournament
DEL team Kölner Haie won the final of the ERU Prestige Amsterdam Icehockey Cup in the Ziggo Dome in Amsterdam against their league competitors Krefeld Pinguine with 6-0 (3-0, 2-0, 1-0). A selection of Canadians playing in Europe beat the Dutch national team 6-3 in the game for the third place.
(27 Aug 2012)
Two players for try-out in Cologne
DEL team Kölner Haie gave try-out contracts to former NHL player Nathan Robinson from Canada and Ales Kranj who represents Slovenia internationally. In both cases a decision regarding the signing of a one-year contract will be made after the pre-season has ended.
(03 Aug 2012)
Historic rosters:
Historic statistics:
Past results:
League standings:
Fast facts
season 2023-2024
Kölner Haie participates in season 2023-2024: DEL
Cardiff Devils won by one-goal-difference against home side Grenoble and advances to the Continental Cup Superfinals along with Nomad Astana Read more»
Kazakh champion closes the Continental Cup semifinals round with a perfect record, by beating HK Zemgale in the last game Read more»