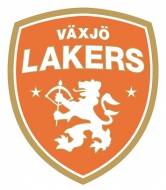 Växjö Lakers won the Swedish SHL playoffs for the third time. Read more»
09 May 2021 | It is now known which 32 teams will participate in the club tournament Champions Hockey League 2021/22. Read more»

07 May 2021 | Canada beat Russia in the final to win the World U18 Championship in Texas. Read more»

06 May 2021 | Connor Bedard scored three when Canada humiliated Sweden again. Russia managed to get past Finland in another semi final with many goals. A total of 20 goals were scored in the two semi finals of the World U18 Championship in Texas. Read more»
2022 U18 groups
After the end of the 2021 World U18 Championship the groups for next year's championship are known.
Group A: Canada, Finland, USA, Switzerland, Latvia
Group B: Russia, Sweden, Belarus, Czech Republic, Germany
(07 May 2021)
Individual awards from the U18 Worlds
Media All Stars: Sergei Ivanov (G), Aleksi Heimosalmi (D), Brandt Clarke (D), Connor Bedard (F), Matvei Michkov (F), Samu Tuomala (F)
MVP: Matvei Michkov
Best Goalkeeper: Benjamin Gaudreau
Best Defenceman: Aleksi Heimosalmi
Best Forward: Matvei Michkov
(07 May 2021)
Switzerland vs France games cancelled
The national team games between Switzerland and France scheduled for today and tomorrow have been cancelled because a French player tested positive for Covid-19.
(07 May 2021)
Donbass Donet'sk will play in the Champions League
The Board of the Hockey Champions League decided to allocate a wild card for the champion of Ukraine Donbas Donet'sk.
The Ukrainian champion will play home matches of the most prestigious European tournament on the ice of the Kiev Sports Palace.
Since Donbass will not be able to take part in the Continental Cup, its place in the tournament will be taken by the vice-champion of Ukraine Sokil Kyiv
(03 May 2021)
SA Akureyri continues dynasty in Iceland
In a season plagued by the sanitary restrictions, with many canceled games and a shortened regular season, Skautafelag Akureyri confimed the dominance in the domestic hockey scene, winning the 4th consecutive Iceland League title, the eighth in the last 10 years.
The team from the north of the country swept Fjolnir in 3 games of finals: 2-1 ; 3-1; 3-0
(30 Apr 2021)
Denmark beats Sweden for the first time ever
For the first time in 22 attempts Denmark managed to beat Sweden tonight in Malmö. Denmark only had 8 shots on goal but managed to score 3 goals to beat Sweden 3-2.
Mathias From, Nicklas Jensen and Nicolai Meyer scored the Danish goals. Sebastian Dahm in the net made 32 saves.
(29 Apr 2021)
Ketterä Imatra wins Mestis
Ketterä Imatra defends the Mestis title from 2019 after beating Hermes Kokkola in the finals.
(29 Apr 2021)
Saryarka Karaganda win Kazakhstan League
After the victory of national cup, Saryarka Karaganda completed the domestic en-plein securing also the Kazakhstan League after a thrilling final series against Arlan Kokshetau, decided in game six, with an away 2-0 victory, after Arlan lead 2-0 in the series.
Due the Covid-19 restrictions, this season the Kazakh teams competing in Russian VHL - Hc Torpedo Ust-Kamenogorsk, Saryarka and Nomad Nur-Sultan, and the Snow Leopards, Barys' junior team playing in MHL, partecipated in the domestic league
After the last game, Kazakh Federation announced seasonal awards:
Best goalkeeper: Ilya Rumyantsev (Arlan).
Best defender: Edgars Siksna (Saryarka).
Best forward: Vadim Berdnikov (Arlan).
Best young player: Ivan Zinchenko (Aktobe/Beybarys).
Season MVP: Dmitri Mikhailov (Saryarka).
(27 Apr 2021)
Do you know that you can support us and show your support for your favourite player or club at the same time. Find the profile of your favourite and click the link to buy a sponsorship of the profile.

Staff wanted
A large group of hockey fans from around world has helped build this site. We are always looking for more people that want to help out. It doesn't matter if you want to write articles, work with player stats or just want to help out with something else. If you're interested in helping us making this site even better, please contact us at
info@eurohockey.com.
Online Casinos Resources
Check out CasinoFever.ca for the best comparison of Canadian casinos online.
Forums are great

Discuss your favourite team or player with other fans on one of our discussion boards!
Current events
External links

Czech Rep.: Tipsport extraliga | 1.liga | 2.liga

Slovakia: Tipsport Extraliga | 1.liga

Sweden: SHL | HockeyAllsvenskan
Other: EBEL | Belarus | Croatia | Denmark | Estonia | France | Great Britain | Iceland | Italy | Latvia | Lithuania | MOL-liga | Norway | Poland | Romania | Serbia | Slovenia | Spain | NHL | AHL |
League standings
Game fixtures
League leaders