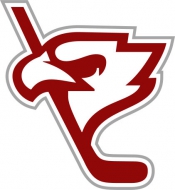 The Polska Hokej Liga started the new season with huge upsets and surprises in the first rounds, it is really becoming a very interesting league to follow. Here is a quick summary of what we've seen so far and what we could expect from ongoing season. Read more»
25 Sep 2022 | At its first ever partecipation, Croatian team finished with a perfect record the Continental Cup Group A Read more»

24 Sep 2022 | The second victory against SA Akureyri leads Sisak very close to the qualification Read more»

23 Sep 2022 | A memorable debut for the Croatian champions in the Continental Cup Read more»
Hk Olimpija retains Slovenian Cup
By beating 4-2 Acroni Jesenice in the Eternal Derby, in front of 1500 spectators, HK SZ Olimpija Ljubljana retains Slovenian Cup. It's the fifth trophy for the club
(28 Sep 2022)
Plzeň sets an unpleasant record
Škoda Plzeň, a traditional participant in the Czech Extraliga, recalls Václav Baďouček and Miloš Říha from their coaching staff after only two rounds played from the 2022-23 season (record 0-2). This early decision by the club owner and former NHL-er Martin Straka makes it the fastest walking papers for any coach in the competition 30-years-long history (before Kýhos (2009, Pardubice) and Konečný (2002, Havířov) being withdrawed after four games in respective seasons). Newly appointed coaches for Plzeň are Petr Kořínek and František Bombic.
(20 Sep 2022)
HC Vitebsk win Belarus Cup
HC Vitebsk win the Belaus Cup named after Ruslan Salei, by beating 2-1 HC Gomel, in the final played in Grodno
It's the first ever trophy for the club

Gamesheet here
Complete Belarus Cup stats, game-by-game here
(28 Aug 2022)
Long time Northstars coach Don Champagne passed away
Former Newcastle Northstars coach Don Champagne passed away at 71. He leads the Northstars from 2002 to 2011, winning four AIHL titles.
Also served as head coach of the Australian national team at the 2006 World Championship Division II Group B tournament
(30 Jul 2022)
MHK Sokil Kyiv withdraws from Continental Cup
Due to financial issues, MHK Sokil Kyiv withdraws its participation in the 2022/2023 Continental Cup third round, play next November in Asiago, ITA. Sokil will be be replaced by HK Kremenchuk.
(27 Jul 2022)
Kazakhstan Cup Groups unveiled
The Kazakhstan Cup, the opening season tournament among Kazakhstan League teams will be held from August 24 to September 1 in three cities.
This year, 13 teams, divided into three groups, will compete for the trophy
In Group A, held in Karaganda, will play Temirtau, Humo Tashkent, Kulager, Aktobe and the Cup holder Saryarka
Group B, In Alamty, consisted of Almaty, Gornyak, Torpedo and Arlan
Group C in Nur-Sultan will allign Ertis, Snow Leopard, Nomad and Beybarys
The winners of their groups, as well as the best team from the runners-up, will advance to the playoffs. All of them will receive a rating according to the results of the preliminary stage (Q1-Q4). Then the semi-finals and the final will take place in Nur-Sultan on August 31 and September 1.
(26 Jul 2022)
Humo Tashkent back in Kazakhstan League
A team from Uzbekistan will compete (again) in Kazakhstan League in the upcoming season: Humo Tashkent is back after two-seasons hiatus. In 2019-20 season Humo played in Russian VHL and in Kazakhstan League with a farm team
(12 Jul 2022)
Gold to Stavanger
Stavanger Oilers wins the Norwegian championship after four straight wins over Storhamar. 6-0, 2-1, 3-2 and today 5-2.
(24 Apr 2022)
Do you know that you can support us and show your support for your favourite player or club at the same time. Find the profile of your favourite and click the link to buy a sponsorship of the profile.

Staff wanted
A large group of hockey fans from around world has helped build this site. We are always looking for more people that want to help out. It doesn't matter if you want to write articles, work with player stats or just want to help out with something else. If you're interested in helping us making this site even better, please contact us at
info@eurohockey.com.
Forums are great

Discuss your favourite team or player with other fans on one of our discussion boards!

Czech Rep.: Tipsport extraliga | 1.liga | 2.liga

Slovakia: Tipsport Extraliga | 1.liga

Sweden: SHL | HockeyAllsvenskan
Other: EBEL | Belarus | Croatia | Denmark | Estonia | France | Great Britain | Iceland | Italy | Latvia | Lithuania | MOL-liga | Norway | Poland | Romania | Serbia | Slovenia | Spain | NHL | AHL |
League standings
Game fixtures
League leaders