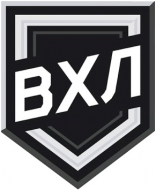 After a 4-years hiatus, a Kazakh club could be back in Russian Second League Read more»
07 Feb 2023 | In late Spring, 2023, the International Ice Hockey Federation will host the 86th Men's Ice Hockey World Championships. The competition is easily global ice hockey's biggest event, with hundreds of thousands of fans traveling for each world championship finals event. Read more»

01 Feb 2023 | Veteran Ice Hockey legend Alex Ovechkin has moved into the second spot in the list of those who've scored the most goals in NHL history. Read more»

21 Jan 2023 | The 5th season of Ice Hockey Championship was played at Altit Fort, Hunza in -15 C temperature. SCO male team won the Championship against defending champions team of Serena Hotels. Read more»
Irbis-Skate Sofia win Bulgarian League
After relinquishing their crown last season, Irbis-Skate Sofia are Bulgarian League champions again, beating defending champions NSA Sofia in the final series. It's the seventh title for the club.
Awards:
Best forward: Marek Malinski /CSKA Sofia
Best defender: Ivaylo Georgiev /NSA
Best goalkeeper: Dimitar Dimitrov /Irbis-Skate
(13 Mar 2023)
SG Cortina win title in Italy
SG Cortina is the new Italian champion. It's the title number 17 for the traditional club, the first since 2007 when Cortina coach Giorgio De Bettin was on ice as player. In the decisive game, Cortina won 2-1 vs SV Renon
(12 Feb 2023)
Saryarka wins regular season in Kazakhstan
The regular season of Kazakhstan League finished today with reigning champion Saryarka Karaganda at the top of the standing.
Playoff pairs are:
Saryarka (1) - Kulager (8)
Humo (2) - Gornyak (7)
Beybarys (3) - Aktobe (6)
Nomad (4) - Arlan (5)
Legendary Hc Torpedo Ust Kamenogorsk missed the post season
(08 Feb 2023)
JAHC Budapest win Hungarian Cup
Budapest Jégkorong Akadémia Hockey Club is the 2023 champion of the Hungarian Cup by beating Hydro Fehérvár AV19 3-2SO in the final. For Székesfehérvár team is the 4th consecutive final lost
All the game sheets and stats of HUN Cup are here: https://bit.ly/3JqyZTY
(30 Jan 2023)
Canada claims gold at Winter Universiade
Canada won the 2023 Winter Universiade, held in Lake Placid by beating 7-2 USA in the gold medal game
Kazakhstan claimed bronze over Japan
All stats and gamesheets: https://bit.ly/3XSi3tn
(24 Jan 2023)
New club in Norlisk next season?
Accordeing to Russian media, a VHL club may appear in Norilsk next season. Previously, teams from this city played in the lower divisions of the championships of the USSR and Russia until 2001. Norilsk is located 300 kilometers north of the Arctic Circle.
(12 Jan 2023)
Norway withdrawn its bid to host the 2027 World Championship.
Due to the lack of funding from the government, Norway Federation has formally withdrawn the bid to host the 2027 World Championship.
The 2023 Iihf Annual Congress, held in May, will decided between the two remaining bids: Germany and Kazakhstan
(07 Jan 2023)
Poland won Baltic Challenge Cup
After victories with Lithuania (4:2), Latvia B (9:0) and Estonia (5:3), Poland completed a perfect record winning the tournament "Baltic Challenge Cup", held in Kaunas, Lithuania.
(12 Nov 2022)
Do you know that you can support us and show your support for your favourite player or club at the same time. Find the profile of your favourite and click the link to buy a sponsorship of the profile.

Staff wanted
A large group of hockey fans from around world has helped build this site. We are always looking for more people that want to help out. It doesn't matter if you want to write articles, work with player stats or just want to help out with something else. If you're interested in helping us making this site even better, please contact us at
info@eurohockey.com.
Forums are great

Discuss your favourite team or player with other fans on one of our discussion boards!
Current events
External links

Czech Rep.: Tipsport extraliga | 1.liga | 2.liga

Slovakia: Tipsport Extraliga | 1.liga

Sweden: SHL | HockeyAllsvenskan
Other: EBEL | Belarus | Croatia | Denmark | Estonia | France | Great Britain | Iceland | Italy | Latvia | Lithuania | MOL-liga | Norway | Poland | Romania | Serbia | Slovenia | Spain | NHL | AHL |
League standings
Game fixtures
League leaders