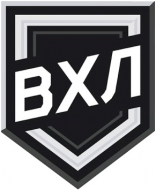 After a 4-years hiatus, a Kazakh club could be back in Russian Second League Read more»
07 Feb 2023 | In late Spring, 2023, the International Ice Hockey Federation will host the 86th Men's Ice Hockey World Championships. The competition is easily global ice hockey's biggest event, with hundreds of thousands of fans traveling for each world championship finals event. Read more»

01 Feb 2023 | Veteran Ice Hockey legend Alex Ovechkin has moved into the second spot in the list of those who've scored the most goals in NHL history. Read more»

21 Jan 2023 | The 5th season of Ice Hockey Championship was played at Altit Fort, Hunza in -15 C temperature. SCO male team won the Championship against defending champions team of Serena Hotels. Read more»
JAHC Budapest win Hungarian Cup
Budapest Jégkorong Akadémia Hockey Club is the 2023 champion of the Hungarian Cup by beating Hydro Fehérvár AV19 3-2SO in the final. For Székesfehérvár team is the 4th consecutive final lost
All the game sheets and stats of HUN Cup are here: https://bit.ly/3JqyZTY
(30 Jan 2023)
Canada claims gold at Winter Universiade
Canada won the 2023 Winter Universiade, held in Lake Placid by beating 7-2 USA in the gold medal game
Kazakhstan claimed bronze over Japan
All stats and gamesheets: https://bit.ly/3XSi3tn
(24 Jan 2023)
New club in Norlisk next season?
Accordeing to Russian media, a VHL club may appear in Norilsk next season. Previously, teams from this city played in the lower divisions of the championships of the USSR and Russia until 2001. Norilsk is located 300 kilometers north of the Arctic Circle.
(12 Jan 2023)
Norway withdrawn its bid to host the 2027 World Championship.
Due to the lack of funding from the government, Norway Federation has formally withdrawn the bid to host the 2027 World Championship.
The 2023 Iihf Annual Congress, held in May, will decided between the two remaining bids: Germany and Kazakhstan
(07 Jan 2023)
Poland won Baltic Challenge Cup
After victories with Lithuania (4:2), Latvia B (9:0) and Estonia (5:3), Poland completed a perfect record winning the tournament "Baltic Challenge Cup", held in Kaunas, Lithuania.
(12 Nov 2022)
Cape Town Kings confirms title in South Africa
The Cape Town Kings won the South African Super League, the interprovincial tournament back in action after two years hiatus due the Covid outbreak
Check all the Super League stats here: https://bit.ly/3NDn8C2
The Individual awards:
Best Goalie: Ryan Boyd (Kempton Park Wildcats)
Best Defender: Dean Magmoed (Cape Town Kings)
Best Forward: Reinhard Venter (Pretoria Capitals)
(04 Nov 2022)
GKS Katowice with polish Supercup trophy
After smooth 7-1 win over Cracovia Kraków, GKS Katowice earns its first ever Polish Supercup trophy. Hampus Olsson helped his team scoring an hattrick
(19 Oct 2022)
Hk Olimpija retains Slovenian Cup
By beating 4-2 Acroni Jesenice in the Eternal Derby, in front of 1500 spectators, HK SZ Olimpija Ljubljana retains Slovenian Cup. It's the fifth trophy for the club
(28 Sep 2022)
Do you know that you can support us and show your support for your favourite player or club at the same time. Find the profile of your favourite and click the link to buy a sponsorship of the profile.

Staff wanted
A large group of hockey fans from around world has helped build this site. We are always looking for more people that want to help out. It doesn't matter if you want to write articles, work with player stats or just want to help out with something else. If you're interested in helping us making this site even better, please contact us at
info@eurohockey.com.
Forums are great

Discuss your favourite team or player with other fans on one of our discussion boards!
Current events
External links

Czech Rep.: Tipsport extraliga | 1.liga | 2.liga

Slovakia: Tipsport Extraliga | 1.liga

Sweden: SHL | HockeyAllsvenskan
Other: EBEL | Belarus | Croatia | Denmark | Estonia | France | Great Britain | Iceland | Italy | Latvia | Lithuania | MOL-liga | Norway | Poland | Romania | Serbia | Slovenia | Spain | NHL | AHL |
League standings
Game fixtures
League leaders