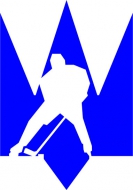 IIHF President expressed a clear position on the situation in Ukrainian hockey during a meeting with the Federation Read more»
04 Jan 2022 | Ted Brithen scored three goals when Rögle beat another Swedish team, Frölunda, in the first of two games in the Champions Hockey League semi finals. Red Bull München and Tappare were supposed to play in Münich but that game was canceled due to Covid-19. Read more»

30 Dec 2021 | The World Junior Championship has been one of the best ways to close out the calendar year for hockey fans. With the cancellation of the 2022 tournament, we got the news nobody was hoping for. Read more»

29 Dec 2021 | After three cancelled games due to covid cases in the teams of USA, Czech Republic and Russia the tournament has now been cancelled by the IIHF. Read more»
Kyrgyzstan won Eurasian Championship
With a perfect record, Kyrgyzstan won the first edition of Eurasian Championship, a U20 tournament played in Istanbul and organized by Turkish Federation to replace the World Championship cancelled by IIHF due to Covid-19
All the gamesheets and stats avaiable here

(10 Jan 2022)
Lööf suspended
Sweden's Leo Lööf is suspended for one game at the World Juniors for a violation of IIHF Official Playing Rule 48 (Illegal Check to the Head or Neck) and Rule 41 (Boarding) in the game against Slovakia.
(29 Dec 2021)
Team Czechia placed in quarantine
A Czech player has tested positive so the Czech U20 team will be unable to play the 29 December preliminary game against Finland at the World juniors.
(29 Dec 2021)
Canadian forward suspended at the World Juniors
The IIHF Disciplinary Panel has issued a one-game suspension to Canada's Justin Sourdif, for a violation of IIHF Playing Rule 48 - Illegal Check to the Head or Neck.
(29 Dec 2021)
Team USA placed in quarantine
Two players of Team USA at the World Juniors tested positive and the team is placed in quarantine. Today's game against Switzerland is canceled. The result will be recorded as a 1-0 win for Switzerland.
Whether tomorrow's game against Sweden can be played or not is not yet known.
(28 Dec 2021)
No team relegated from World Juniors
The IIHF Council has voted that no team will be relegated from the 2022 IIHF World Junior Championship.
The 2023 IIHF World Junior Championship will be played with 11 teams with the aim of going back to 10 teams for the 2024 IIHF World Junior Championship.
(26 Dec 2021)
Pre-WJC game cancelled
Today's pre-tournament game between Czechia and Switzerland has been cancelled due to COVID-19 protocols, reports Hockey Canada.
(23 Dec 2021)
Bjarki Jóhannesson and Kristín Ingadóttir are the 2021 Icelandic Player of the Year
Bjarki Jóhannesson has been chosen ice hockey player of the year 2021 by the board of the Icelandic Hockey Association.
Bjarki has played with Skautafélag Reykjavíkur all his career and is the captain of the team. According to the motivation of the award: "He is the backbone of all SR games, takes an active part in all training and is a role model for many young players"
Bjarki has been a member of the Icelandic national team for many years, first in 2011 with the U18 national team and then in the U20 national team and now in recent years he has been a permanent member of the A national team
Kristín Ingadóttir (Fjolnir) won the award as women Player of the Year
(20 Dec 2021)
Do you know that you can support us and show your support for your favourite player or club at the same time. Find the profile of your favourite and click the link to buy a sponsorship of the profile.

Staff wanted
A large group of hockey fans from around world has helped build this site. We are always looking for more people that want to help out. It doesn't matter if you want to write articles, work with player stats or just want to help out with something else. If you're interested in helping us making this site even better, please contact us at
info@eurohockey.com.
Forums are great

Discuss your favourite team or player with other fans on one of our discussion boards!
Current events
External links

Czech Rep.: Tipsport extraliga | 1.liga | 2.liga

Slovakia: Tipsport Extraliga | 1.liga

Sweden: SHL | HockeyAllsvenskan
Other: EBEL | Belarus | Croatia | Denmark | Estonia | France | Great Britain | Iceland | Italy | Latvia | Lithuania | MOL-liga | Norway | Poland | Romania | Serbia | Slovenia | Spain | NHL | AHL |
League standings
Game fixtures
League leaders