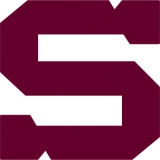 HC Sparta Praha
Short name: Sparta
Name in original language: HC Sparta Praha
Year of foundation: 1909
Colours: dark red, white, black
Club status: active
Address: HC Sparta Praha a.s.
TESLA ARENA
Za Elektrárnou 419
170 00 Praha 7
Phone: +420 266 727 454
Fax: +420 224 232 251
Email: office@hcsparta.cz, press@hcsparta.cz
Did you find any incorrect or incomplete information? Please, let us know.
Season 2023-2024
Current roster
season 2023-2024
* no longer in the club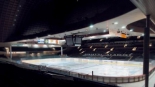 Adress: Za elektrárnou 419/1
170 00 Praha-Bubeneč
Capacity: 14080
Opened in: 1962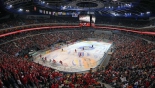 Adress: Českomoravská 2345/17
190 93 Praha 9
Phone: +420 266 771 000
Capacity: 17000
Opened in: 2004
One of the founding members of Czech ice hockey league, won back to back titles in 50s and has enjoyed a succesful run in recent years, including four domestic titles and representing Czech league in european club competitions many times.
from 1903 to 1948: AC Sparta Praha
from 1948 to 1949: Sokol Sparta Bubeneč
from 1949 to 1951: ZSJ Bratrství Sparta Praha
from 1951 to 1952: ZSJ Sparta ČKD Sokolovo Praha
from 1952 to 1965: TJ Spartak Praha Sokolovo
from 1965 to 1990: TJ Sparta ČKD Praha
from 1990 to present: HC Sparta Praha
Champions '53, '54, '90, '93, 2000, 2002, 2006, 2007
League winners:
from 1900 to present: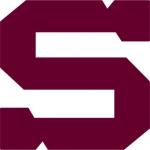 Rastislav Stana not to return for next season
Sparta Praha Slovak goalie Rastislav Stana, who prematurely ended last season due to heart problems,won't be back for next saeason. Stana at the moment can't play sports neither at recreational level.
Last December doctors diagnosed Stana a pneumonia. Further examination revealed a weakened heart function and inflammation of the heart muscle
"I decided to skip next season. Let's see how my health will and if doctors allow me to play" said Stana at Radio Slovakia.
(22 Jun 2015)
European Trophy schedules
European Trophy announced today the schedule for the 2012/13 season. Find the complete fixture list here.
(12 Apr 2012)
Start of Czech Extraliga postponed
Originally, Tipsport Extraliga would start this Friday, Sep 16, with seven games. Because of Yaroslavl jet crash all the first round games are postponed. "Jan Marek, Karel Rachůnek and Josef Vašíček were friends of many Czech Extraliga players. Their friends would be unable to attend Jan Marek's funeral if we will make them play hockey on Friday," Czech Extraliga head commisioner Stanislav Šulc said. New dates for the games is unknown, the clubs will arrange date of their 1st round games themselves.
The Czech top-level ice hockey competition will start on Sunday, Sep 18, with games of the second round.
(12 Sep 2011)
Historic rosters:
Historic statistics:
Past results:
League standings:
Fast facts
season 2023-2024
Kaunas City celebrate the qualification to the second round of Continental Cup with a ten-goals victory over Skautafelag Rejkyavik Read more»
Estonian champion wins KHL Zagreb ensuring first place for the home team Read more»