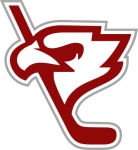 Polska Hokej Liga
League status: Active
English name: Polish Hockey League
Administered by: Polska Hokej Liga Spolka
Head manager: Mariusz Wołosz
Year of start: 1927
Did you find any incorrect or incomplete information? Please, let us know.
Last updated: 01 Dec 2023, 21:45
from 1926 to 1999: Polish League
from 1999 to 2013: Polska Liga Hokejowa
from 2013 to present: Polska Hokej Liga
GKS Katowice with polish Supercup trophy
After smooth 7-1 win over Cracovia Kraków, GKS Katowice earns its first ever Polish Supercup trophy. Hampus Olsson helped his team scoring an hattrick
(19 Oct 2022)
GKS Katowice champion again after 52 years
GKS Katowice beat Re-Plast Unia Oświęcim 4-1 in the fourth game of the Polish finals to win the series 4-0.
This was Katowice's 7th Polish title, but the first one since 1970.
(08 Apr 2022)
JKH GKS Jastrzebie is the Polish champion
In four of the five games played in the final series, JKS GKS Jastrzebie were better than the team Comarch Cracovia. The team had the best season in its history because, in addition to winning the title, it triumphed in both the Cup and the Polish Super Cup. This is also the first title won in the championship, in 2013 and 2015 they took second place, while in 2014 they were third. In the team of coach Robert Calaber, Hovorka Marek stood out the most with 51 points and Phillips Zackary with 42 points.
(20 Apr 2021)
Adam Kopczyński passed away
Hockey family mourns the passing away of Polish hockey legend Adam Kopczyński. Played 413 matches scoring 131 goals in Polish League with Cracovia and LKS Lodz before to move to Belgium where he won 8 leagues with Olympia Heist. Played at Winter Olympics in Sapporo
(09 Feb 2021)
Poland League will have 12 participants
Zagłębie Sosnowiec and STS Sanok joined the 9 teams that had already received the right to play in PHL. Earlier, licenses were obtained by: Comarch Cracovia, GKS Katowice, GKS Tychy, JKH GKS Jastrzębie, KH Energa Toruń, KTH Krynica, KH Podhale Nowy Targ, Re-Plast Unia Oświęcim and Stoczniowiec Gdańsk.
Despite some opposition by other clubs, also Poland U23 will participate in the competition, which means that a total of 12 teams will start, one more than previous season
"Due to the fact that we have 12 teams, the competition will start two days earlier than planned, September 11. Next week schedule will be approved - adds League Commissioner Marta Zawadzka.
(15 Jul 2020)
Tomek Valtonen resigned as Poland coach
Finnish Tomek Valtonen resigned as Poland National Team as reported by Hokej.net portal.
"We have not reached agreement on organizational issues. Next season I will be working in a foreign club and I will not be able to visit Poland more often, which was what the Polish Ice Hockey Association expected from me" said Valtonen
(18 Jun 2020)
Mirosław Minkina elected new President of Polish Federation
Former Vice-President Mirosław Minkina is the new President of Poland Ice Hockey Federation. Marta Zawadzka, Marek Matuszewski and Robert Walczak are the Vice Presidents.
Minkina is the third president of PZHL this year. Last February, Dawid Chwałek resigned due the difficult financial situation of the Federation. In mid-March, board member Piotr Demiańczuk, took over the reins before to resign last October 22.
The next election congress will take place in mid-2020.
"The Ministry of Sport's subsidy was incorrectly spent and Presidents Chwałk and Demiańczuk did not hold regular meeting, using the money without consulting the Board. We must repair the actions of my predecessors" said Minkina
(28 Nov 2018)
Tomasz Rutkowski resigned
Tomasz Rutkowski is no longer the Manager of the Polish Ice Hockey Association. 53-year-old resigned with a short notice.
He worked for Polish Federation with various charges, included head coach of U18 and U20 national teams since May 2012.
(30 Apr 2018)
MH Automatyka Gdańsk fired Swedish coach
After signing a 3-year contract last May to lead the team in first ever season in Polska Liga, Swedish coach Peter Ekroth was fired due the poor results of the team, three victories in 21 games. Assistant coach and former player Robert Błażowski replaces him.
(01 Dec 2016)
Vitaly Semenchenko leaves Nowy Targ
Ukranian coach Vitaly Semenchenko left Podhale Nowy Targ bench after the poor results of the team, that los five of last 10 games. Contract with the coach was terminated by mutual agreement. Former assistant Marek Rączka will replace Semenchenko
(20 Nov 2016)
Past league results:
League standings:
Historic statistic:
Individuals records:
Fast facts
season 2023-2024
Cardiff Devils won by one-goal-difference against home side Grenoble and advances to the Continental Cup Superfinals along with Nomad Astana Read more»
Kazakh champion closes the Continental Cup semifinals round with a perfect record, by beating HK Zemgale in the last game Read more»