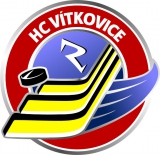 HC Vítkovice Ridera
Short name: Vitkovice
Name in original language: HC Vítkovice Ridera
Year of foundation: 1928
Colours: blue, white
Club status: active
Address: Ruská 3077/135
Ostrava - Zábřeh, 700 30
Phone: +420 596 707 223
Fax: +420 596 707 231
Email: hockey@hc-vitkovice.cz
Did you find any incorrect or incomplete information? Please, let us know.
Season 2023-2024
Current roster
season 2023-2024
* no longer in the club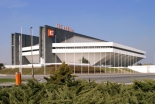 Adress: Ruská 3077/135
Ostrava - Zábřeh, 700 30
Capacity: 10004
Opened in: 1986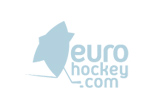 Adress: Ruská 3077/135
700 30, Ostrava-Zábřeh

Phone: +420 596 707 301
Email: ova@arena-vitkovice.cz
Opened in: 2007
Team on the outskirts of Ostrava had to fight for his place in czech hockey in the strong competition of other teams and clubs from Ostrava, but has found his way to the top division and became a dominant club in Ostrava after winning their first domestic title in 1952. Many former famous players are linked with the club as managers or coaches.
Notable players:
from 1928 to 1936: SSK Vitkovice
from 1936 to 1945: CSK Vitkovice
from 1945 to 1948: SK Vitkovicke zelezarny
from 1948 to 1952: Sokol Vitkovicke zelezarny
from 1952 to 1957: Banik Vitkovice
from 1957 to 1976: VZKG Ostrava
from 1976 to 1993: TJ Vitkovice
from 1993 to 1999: HC Vitkovice
from 1999 to 2017: HC Vitkovice Steel
from 2017 to present: HC Vítkovice Ridera
Champions in 1952, 1981
2nd place in 1950, 1951, 1953, 1983, 1993, 1997, 2002, 2010, 2011.
3rd place in 1958, 1979, 1998, 2001.
League winners:
from 1993 to present: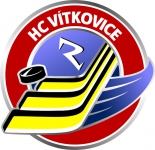 Peter Oremus left Vitkovice
After two seasons Peter Oremus left his charge of head coach at Vitkovice after Sunday's defeat with Zlin.
"We had to take this decision: the team lost twelve of the eighteen matches, it's logical" says general manager Petr Husička.
"Our results were poor despite invaluably beginning of the season. Unfortunately the roster was plagued by injuries, we lost few matches in the last minutes. I'm agree with the decision of the board. I spent two wonderful years here in Vitkovice" commented Peter Oremus
(03 Nov 2014)
Servette and Vitkovice add players for Spengler
Geneve Servette announces the addition of goalie Robert Mayer (Hamilton Bulldogs), Finnish defenceman Markus Nordlund and forward Inti Pestoni - both from Ambrì-Piotta - for the upcoming Spengler Cup. Also, Czech club Vitkovice will have a Swiss player for the tournament, Kloten Flyers' defenceman Gian-Andrea Randegger.
(20 Dec 2013)
MHL teams open JCWC in style
All three teams of MHL won their opening game of the Junior Club World Cup yesterday. HK Riga beat Dubuque Fighting Saints 5-2, Dinamo-Shinnik Bobruisk beat Sudbury Wolves 5-1 and Omsk Hawks got a 5-1 win over Vitkovice.
In the fourth game Finnish HPK beat Swedish Frölunda 4-3.
(26 Aug 2013)
Spengler Cup participants officially announced
Genève-Servette, Rochester Americans, HC Vitkovice Steel, Team Canada, HC Davos and CSKA Moscow were officially announced as participants at the 87th Spengler Cup, held in Davos (SUI) from 26 to 31 December 2013.
(19 Aug 2013)
HC Vitkovice at Spengler Cup
For the third consecutive years, Czech club HC HC Vitkovice will play at Spengler Cup along with HC Davos, Team Canada, Rochester Americans and Genève-Servette HC. Kazakh Barys Astana announced partecipation but it wasn't still confirmed by Spengler Committee
(26 May 2013)
Czech Extraliga shows up two hattricks
Lukáš Klimek scored three goals during today's game of the 35th Czech Extraliga round between Zlín and Vítkovice. Thanks to its 26-year forward HC Vítkovice Steel fed its tie hopes until the game's very ending. However in time 59.05 Čajánek scored an empty net goal to make the final score a 5-3 victory for Zlín. In another game of the day Lukáš Krenželok scored three Slavia's goals to win surprisingly 2-4 at home of the fearless Czech Extraliga standings leader Plzeň. Accidentaly both hattrick scorers of the round grew up in the team of Vítkovice.
(18 Jan 2013)
Thomas Wellinger at Spengler with Vitkovice
EHC Biel Swiss defender Thomas Wellinger will play Spengler Cup with Czech team HC Vitkovice.
Wellinger is the sixth Biel player to play the traditional tournament, besides Reto Berra and Patrick Kane (HC Davos), Jacob Micflikier, Marc-Antoine Pouliot and Tyler Seguin (Team Canada)
(21 Dec 2012)
Four teams perfect in Extraliga
Six games were played in Czech Extraliga today. When two rounds are played Trinec, Vitkovice, Plzen and Brno all have six points.
(16 Sep 2012)
Spengler Cup program unveiled
The program of the 2012 edition of the Spengler Cup, which takes place from December 26 to 31 in Davos, was releaved. Like in last edition, the six teams were divided into two groups, named Torriani and Cattini.
Invited as special guest for its 75th anniversary, HC Fribourg-Gotteron will have the honor of playing the opening match against Russian Salavat Yulaev Ufa on December 26 afternoon. At night Team Canada and Adler Mannheim will open the Cattini group.
Czech HC Vitkovice Steel completes the group Torriani while host HC Davos is the third team of Cattini Group. Here the complete fixture
(25 Aug 2012)
Spengler Cup participants named
Today the Spengler Cup officials released the names of the participants for this year's Spengler Cup. Favourite for the tournament win is Salavat Yulayev Ufa (KHL). The other participants are Adler Mannheim (DEL), host HC Davos and Fribourg-Gottéron (both NLA), HC Vítkovice (Czech Extraliga) and a team consisting of Canadian players.
(03 Jul 2012)
Historic rosters:
Historic statistics:
Past results:
League standings:
Fast facts
season 2023-2024
The captain Lukas Zukauskas shines in the home team triumph Read more»
in a pleasing match the Croatian champions beat a combative Reykjavik Photos by Evaldas Šemiotas Read more»