More teams in SHL?
AIK continues to lose but if SHL increases the number of teams to 14 for next season, the Stockholm club's chances to remain in the league increases.
Within a few days SHL will decide if they will add another two teams from HockeyAllsvenskan already next season. Örebro and AIK are stuck at the bottom of the SHL standings but if the number of teams will be increased there is a chance they don't even have to play Kvalserien (the relegation series). HockeyAllsvenskan however is not interested in the immediate change but wants to discuss changes for season 15/16 during the summer.
Here is a review of last week's SHL action:
1 Skellefteå AIK
Skellefteå lost 4-2 to HV71 on Tuesday, their fifth loss in a row. In Linköping on Tuesday they finally got back on winning track, but at first the misery seemed to continue. Linköping had a 2-0 lead after 11 minutes, but with three goals in less than six minutes Skellefteå turned the score in the second period and then added a late empty-netter. Coach Hans Wallson gave a lot of credit to Jimmie Ericsson, the only non-NHL'er in the Swedish Olympic squad: "Sweden's best captain! Absolutely stunning. He sacrificed the body in every shift", he tells C More.
2 Frölunda HC
Frölunda started the week with a shoot-out loss at home to MODO, but they almost got all three points. MODO tied it 1-1 just 48 seconds before the end. Anton Axelsson had scored 1-0 in the first period. On Thursday John Klingberg got three points (1+2) when AIK was beaten 4-1. After Thursday's 3-2 loss to Leksand head coach Roger Rönnberg was furious. The reason was that Frölunda tied the game 3-3 in the third period, but the goal was disallowed because the referee thought that Mats Rosseli Olsen was disturbing the goalie in his crease.
3 Växjö Lakers HC
Växjö got two new wins. First 3-1 against MODO and then 4-2 against Färjestad. In the game against Färjestad Tomi Kallio was celebrated for his 200th SHL goal... but the goal was given to Erik Josefsson after video review and Kallio is still at 199. Växjö Lakers announced on Sunday that Czech veteran Jan Hlavac returns to the club.
4 Luleå HF
Luleå failed to score against Örebro and they lost 3-0. They go revenge when they beat AIK with the same numbers two days later. Linus Klasen was brilliant and scored two goals. David Rautio made 20 saves for the shut-out. Luleå has signed Finnish defenseman Marcus Fagerudd from Asplöven of HockeyAllsvenskan.
5 Brynäs IF
Brynäs lost 2-1 at home to Leksand after they allowed two goals in the first period. Dennis Persson scored the only goal for the home team - his first of the season. Johan Holmqvist made 31 saves when Örebro was beaten 3-0. Jonathan Granström, Bill Sweatt and Greg Scott (EN) got the goals. Simon Bertilsson is clear to return from his face injury that he got in December.
6 Leksands IF
After two wins Leksands holds the important sixth spot in the standings. A spot that guarantees them a place in the quarter finals. They won 2-1 against Brynäs after first period goals by Pär Edblom and Tobias Forsberg. Fredrik Händemark, Patrik Hersley and Kevin Kapstad got the goals in the 3-2 win over Frölunda. Hersley is by far the best goal scorer of all defensemen in the league: 19 goals in 39 games.
7 Färjestads BK
Färjestad only got one point from the week's two games. They lost in overtime, 4-3 to HV71. Färjestad had the lead twice, 1-0 and 3-2 and Niklas Arell scored his first ever SHL goal, but it wasn't enough. Färjestad then lost 4-2 away to Växjö. The goalie Daniel Taylor is injured so Luca Boltshauser has been called up from Västerås to be back-up to Fredrik Pettersson-Wentzel.
8 MODO Hockey
MODO started the week okay with a shoot-out win against Frölunda. Kyle Cumiskey tied the game at one in the final minute and then Per-Åge Skrøder got the game-winner in the shoot-out. The other two games MODO lost at home. 1-3 to Växjö and 1-3 to Linköping. Christopher Bengtsson will be loaned out to Södertälje in HockeyAllsvenskan where he will play three games.
9 Linköpings HC
Sebastian Karlsson and Kent McDonell scored in the first period to give Linköping a 2-0 lead against the league leader Skellefteå. But just like many times before this season Linköping lost the lead and lost the game 4-2. With many key players missing (Arlbrandt, Sjögren, Rahimi, Junland and Bäckman) in Thursday's game against MODO, Linköping still managed to win 3-1. Young Czech prospect Jakub Vrana scored his first SHL goal.
10 HV 71
HV 71 beat Skellefteå 4-2 on Tuesday. Ted Brithén, Stefan Johansson, Toni Rajala and Erik Christensen all scored for HV in the second period. Anssi Salmela scored the winner in the overtime period when HV beat Färjestad 4-3 on Thursday. Filip Ahl, 1997-born son of former HV 71 goalie Boo Ahl, played his first SHL game.
11 Örebro HK
Henrik Lundberg earned a shutout when Örebro beat Luleå 3-0. Daniel Sondell, Jared Aulin and Marko Anttila scored the goals. In the next game Örebro lost 0-3 to Brynäs. With 12 games to play Örebro are 12 points from the important 10th spot in the standings.
12 AIK
Another two losses this week and AIK is still stuck in the last place. Dennis Nordström scored the only AIK goal of this week when he made it 3-1 late in the 4-1 loss to Frölunda. AIK then lost 3-0 to Luleå.
2014-01-21
HV 71 - Skellefteå AIK 4 - 2 (0-0, 4-1, 0-1)
Frölunda HC - MODO Hockey 1 - 2 (1-0, 0-0, 0-1, 0-0, 0-1)
2014-01-23
Linköpings HC - Skellefteå AIK 2 - 4 (2-0, 0-3, 0-1)
MODO Hockey - Växjö Lakers HC 1 - 3 (0-1, 1-0, 0-2)
Örebro HK - Luleå HF 3 - 0 (2-0, 0-0, 1-0)
Brynäs IF - Leksands IF 1 - 2 (0-2, 1-0, 0-0)
Färjestads BK - HV 71 3 - 4 (1-1, 1-1, 1-1, 0-1)
Frölunda HC - AIK 4 - 1 (2-0, 0-0, 2-1)
2014-01-25
Luleå HF - AIK 3 - 0 (1-0, 1-0, 1-0)
Leksands IF - Frölunda HC 3 - 2 (2-1, 1-1, 0-0)
Brynäs IF - Örebro HK 3 - 0 (1-0, 0-0, 2-0)
Växjö Lakers HC - Färjestads BK 4 - 2 (2-0, 1-1, 1-1)
MODO Hockey - Linköpings HC 1 - 3 (0-0, 1-2, 0-1)
Upcoming games:
2014-01-28
Skellefteå AIK - Luleå HF
AIK - Örebro HK
Växjö Lakers HC - Brynäs IF
2014-01-29
Leksands IF - MODO Hockey
Linköpings HC - Färjestads BK
Frölunda HC - HV 71
2014-01-30
Luleå HF - Brynäs IF
AIK - Skellefteå AIK
Örebro HK - Växjö Lakers HC
2014-01-31
MODO Hockey - HV 71
Färjestads BK - Leksands IF
Linköpings HC - Frölunda HC
Current events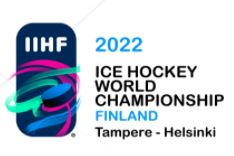 External links

Czech Rep.: Tipsport extraliga | 1.liga | 2.liga

Slovakia: Tipsport Extraliga | 1.liga

Sweden: SHL | HockeyAllsvenskan
Other: EBEL | Belarus | Croatia | Denmark | Estonia | France | Great Britain | Iceland | Italy | Latvia | Lithuania | MOL-liga | Norway | Poland | Romania | Serbia | Slovenia | Spain | NHL | AHL |
League standings
Game fixtures
League leaders
The second European club competition celebrates the quarter of century starting the battles for the silver plate in September Read more»
Ice Hockey is a very popular sport. One of the main reasons for this popularity is that the game is very fast, and each match is full of exciting moments. Even though Ice Hockey is already very exciting, some people want ... Read more»