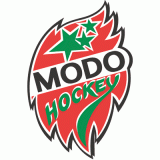 MODO Hockey
Short name: MODO
Year of foundation: 1921
Club status: active
Address: MODO Hockey
Box 49
891 21 ÖRNSKÖLDSVIK
Phone: +46 660-759 00
Email: info@modohockey.se
Did you find any incorrect or incomplete information? Please, let us know.
Season 2023-2024
Current roster
season 2023-2024
* no longer in the club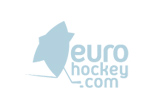 Adress: Modo-hallen
892 22 Domsjö
Phone: +46 660-846 80
Capacity: 300
Opened in: 1988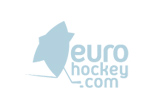 Adress: Fjällräven Center
Viktoriaesplanaden 1A
891 36 Örnsköldsvik
Phone: +46 660-759 00
Capacity: 7600
Opened in: 2006
Qualified for the Swedish top league (Division 1) for the first time in 1958 (as Alfredshems IK).
Changed name to MoDo AIK 1963.
Notable players:
from 1938 to 1963: Alfredhems IK
from 1963 to 1987: MoDo AIK
from 1987 to present: MODO Hockey
Swedish champions 1979 and 2007.
League winners:
from 1987 to present: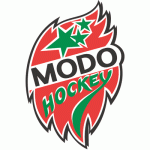 Junior Club World Cup quarter finals
The group stage of the JCWC in Yekaterinburg ended today. The quarter finals will be played on Thursday: Avto Yekaterinburg - MODO Hockey, Red Army Moscow - Jokerit, HC Davos - HC Ocelari Trinec and Snow Leopards Astana - HK Riga.
(22 Aug 2017)
New coaches at MODO
MODO Hockey of SHL released today the head coach Larry Huras and his assistants Henrik Gradin and Jan-Axel Alavaara. Andreas Johansson will be new head coach of the team that holds the 13th spot of the 14 SHL teams. He will be assisted by Fredrik Olausson.
(03 Nov 2015)
MODO Hockey lost opening game in SCA Cup
MODO Hockey lost against Sundsvall Hockey in tonights opening game in the SCA Cup. Game ended 2-1 after Christoffer Kjaergaard scored the game-winning goal. MODO still have a tough preseason.
(04 Sep 2015)
Preseason games Sweden Friday August 21st
MODO Hockey-IF Björklöven 2-1, Karlskrona HK-Hamburg Freezers 5-3, Brynäs IF-Leksands IF 4-1, Asplöven-Roki 6-0, Timrå IK- Frisk Asker 5-1, Tingsryd-Troja Ljungby 2-1.
(21 Aug 2015)
Preseason games Sweden Tuesday August 18
Björklöven-MODO Hockey 3-4 (SO), HC Lugano-Örebro HK 3-4 (SO), Rögle-IK Oskarshamn 1-3, Sundsvall-AIK 0-2, Skövde-Karlskoga 2- (OT).
(18 Aug 2015)
Asplöven and Frölunda HC winners
Asplöven (HockeyAllsvenskan) defeated MODO (SHL) 4-2 in todays game in Varda Cup. Asplöven ended up in second place total in Varda Cup and MODO ended up in last. Luleå HF won the tournament. Frölunda HC won their preseason game against Färjestad BK 4-2 in Stenungsund today.
(08 Aug 2015)
Djurgårdens IF and Luleå HF winners
Djurgårdens IF won their first game of the preseason, as they defeated Almtuna IS 1-7. Luleå HF won their second game in preseason as they defeated MODO Hockey 4-2. Both Luleå and Djurgården showed some strength for upcoming season.
(08 Aug 2015)
Bobby Butler to MODO Hockey
Former NHL star Bobby Butler have signed with MODO Hockey. The contract is signed to two years. -"We got something interesting going on," MODO's General Manager Per Svartvadet says to modohockey.se
(15 Jul 2015)
MODO stays in SHL
MODO avoided relegation from SHL after winning four consecutive games against Vita Hästen in the SHL qualification series. The winning results were 3-0 (h), 2-0 (a), 4-1 (h) and 4-1 (a)
(26 Mar 2015)
Barry Smith at MODO
Former Tilburg Trapper and Netherlands coach Barry Smith was announced as new MODO assistant coach along with Jan-Axel Alavaara. Smith signs one-year contract and will work with headcoach Anders Forsberg

(24 Apr 2013)
Historic rosters:
Historic statistics:
Past results:
League standings:
Fast facts
season 2023-2024
Kaunas City celebrate the qualification to the second round of Continental Cup with a ten-goals victory over Skautafelag Rejkyavik Read more»
Estonian champion wins KHL Zagreb ensuring first place for the home team Read more»