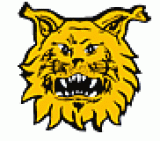 Ilves Tampere
Year of foundation: 1931
Colours: green, yellow, black, white
Club status: active
Address: Ilves-Hockey Oy
Takojankatu 2 B
33540 Tampere
Phone: +358 (03) 225 9400
Fax: +358 (03) 225 9444
Email: ilves@ilves.com, sukunimi@ilves.com
Did you find any incorrect or incomplete information? Please, let us know.
Season 2023-2024
Current roster
season 2023-2024
* no longer in the club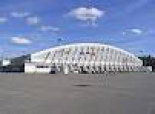 Adress: Hakametsä
Hakamatsän jäähalli I
33530 Tampere
Phone: +358 (03) 255 1333
Capacity: 7800
Opened in: 1965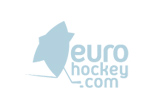 Capacity: 13455
Opened in: 2021
Retired numbers
2 - Jarmo Wasama
7 - Aarne Honkavaara
13 - Risto Jalo
14 - Lasse Oksanen
16 - Jorma Peltonen
41 - Raimo Helminen
69 - Ismo Laitela
Number 24 has not been retired officially but is not in use. It was last worn by Veikko Suominen who committed suicide during the 1978-79 season.
Notable players:
Champions '36, '37, '38, '45, '46, '47, '50, '51, '52, '57, '58, '60, '62, '66, '72, '85
League winners:
from 1900 to present: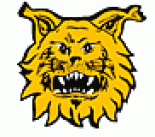 Liiga Winter Classic
There will be an outdoor game in Finnish Liiga this season. MTV reports that HIFK will play Ilves at the Helsinki Olympic Stadium December 12.
(06 Aug 2015)
Maxime Talbot will play Spengler with Gotteron
Philadelphia Flyers forward Maxime Talbot, currently at Ilves Tampere with a lock-out contract, will play Spengler Cup with Swiss Fribourg Gotteron
(11 Dec 2012)
Finnish traditional club Ilves fires coach
Finnish elite league club Ilves has fired its coach Juha Pajuoja. Ilves is the third club in this years SM-liiga to change coach (after JYP and Tappara). New coach is Seppo Hiitelä, 57 years, who worked as a sport manager of Ilves. Hiitelä has trained Ilves also during seasons 1982-86 and 1990-91 and he was a trainer when Ilves won it's last Finnish championship 1985. Assistant coaches Raimo Helminen and Pekka Kangasalusta remain at their jobs.
There were also speculations that Finnish hockey legend Raimo Helminen will replace Pajuoja but since Helminen is also coach of the Finnish U20 national team Hiitelä took the job.
(31 Oct 2011)
Historic rosters:
Historic statistics:
Past results:
League standings:
Fast facts
season 2023-2024
Cardiff Devils won by one-goal-difference against home side Grenoble and advances to the Continental Cup Superfinals along with Nomad Astana Read more»
Kazakh champion closes the Continental Cup semifinals round with a perfect record, by beating HK Zemgale in the last game Read more»