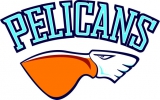 Did you find any incorrect or incomplete information? Please, let us know.
Season 2023-2024
Current roster
season 2023-2024
* no longer in the club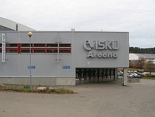 Adress: Lahden jäähalli
Svinhufvudinkatu 29
15110 Lahti
Phone: +358 3-816 8250
Email: info@pelicans.fi
Capacity: 5530
Opened in: 1973
Retired Numbers
11 - Hannu Koskinen
13 - Erkki Laine
17 - Kari Eloranta
Notable players:
from 1899 to 1964: Viipurin Reipas
from 1964 to 1975: Lahden Reipas
from 1975 to 1989: Kiekkoreipas
from 1989 to 1992: Hockey Reipas
from 1992 to 1996: Reipas Lahti
from 1996 to present: Pelicans Lahti
from 1900 to 2016:
from 2016 to present: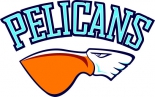 New record of penalties set in SM-Liiga
A 465 penalties minutes record was set in SM-Liiga's Pelicans Lahti - HIFK Helsinki game last saturday. After an initial fight between HIFK's Siim Liivik and Pelicans' Arttu Luttinen, another big brawl resulted in 14 players and the two coaches sent off. The news had a notable repercussion all over the country and even Finnish president Tarja Halonen made a statement about it blaming the event
The SM-Liiga disciplinary board has not yet decided about suspensions.
(28 Nov 2011)
Historic rosters:
Historic statistics:
Past results:
League standings:
Fast facts
season 2023-2024
Kaunas City celebrate the qualification to the second round of Continental Cup with a ten-goals victory over Skautafelag Rejkyavik Read more»
Estonian champion wins KHL Zagreb ensuring first place for the home team Read more»