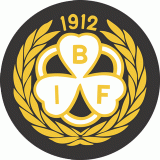 Brynäs IF
Short name: Brynäs IF
Year of foundation: 1912
Colours: Black and yellow
Club status: active
Address: Brynäs IF
Idrottsvägen 7
806 33 Gävle
Phone: +46 26-544660
Fax: +46 26-516206
Email: info@brynas.se
WWW: http://www.brynas.se
Did you find any incorrect or incomplete information? Please, let us know.
Season 2023-2024
Current roster
season 2023-2024
* no longer in the club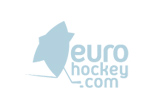 Adress: Gavlerinken Arena
Idrottsvägen 7
806 33 Gävle
Phone: +46 26-12 25 72
Capacity: 8265
Opened in: 1967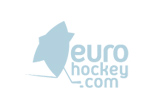 Capacity: 15000
Opened in: 2012
The hockey section started 1939.
Has won the Swedish championship 12 times.
Notable players:
Swedish Champions 1964, 1966, 1967, 1968, 1970, 1971, 1972, 1976, 1977, 1980, 1993 and 1999.
League winners:
from 1912 to present: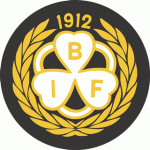 Preseason games Sweden Friday August 21st
MODO Hockey-IF Björklöven 2-1, Karlskrona HK-Hamburg Freezers 5-3, Brynäs IF-Leksands IF 4-1, Asplöven-Roki 6-0, Timrå IK- Frisk Asker 5-1, Tingsryd-Troja Ljungby 2-1.
(21 Aug 2015)
Sondre Olden named Player of the Year in Norway
Vålerenga's Sondre Olden has been voted GET-Ligaen Player of the Year by the players. The 21-year old forward scored 25 goals and 33 assists in 43 games during the season.
For next season Olden has signed with Brynäs of the Swedish top league SHL.
(03 Jun 2014)
Lars Jonsson retires
The Brynäs defender Lars Jonsson retires due to problems with arthritis.
"The goal was to come back, so of course I've been sad", he says to gd.se.
(15 Aug 2013)
European Trophy schedules
European Trophy announced today the schedule for the 2012/13 season. Find the complete fixture list here.
(12 Apr 2012)
Salming Trophy to Ekholm
Mattias Ekholm, Brynäs has been awarded the Salming Trophy as the best defender in Elitserien. "Ekholm is a modern defenseman, strong in his own zone and with a large offensive capacity. I like his courage, he never doubts to go forward when there is a chance", Börje Salming said about the winner.
(28 Mar 2012)
2012 European Trophy with 32 teams
The next European Trophy will pass from current 24 teams to a new formula with 32 participants. New teams to get in are Swiss CP Bern, HC Fribourg-Gottéron, le EV Zug and ZSC Lions, German ERC Ingolstadt and Hamburg Freezers, Swedeish Brynäs IF and Finnish JYP Jyväskylä.
(20 Dec 2011)
Simon Bertilsson suspended four games
Brynäs' Simon Bertilsson has been suspended four games and has been fined 15 000 SEK (around €1600) for a tackle against the head of Jonas Berglund (Luleå) who suffered a concussion.
(10 Oct 2011)
Historic rosters:
Historic statistics:
Past results:
League standings:
Fast facts
season 2023-2024
Kaunas City celebrate the qualification to the second round of Continental Cup with a ten-goals victory over Skautafelag Rejkyavik Read more»
Estonian champion wins KHL Zagreb ensuring first place for the home team Read more»