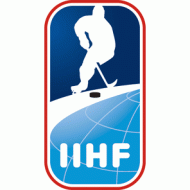 Under-18 quarter finals played
USA, Canada, Russia and Sweden to play for the medals at the World U18 Championship.
Four nations were today eliminated from the playoff stage of the World Under-18 Championship in Örnsköldsvik and Umeå of Sweden. Belarus, Finland, Latvia and Czech Republic were all knocked out while USA, Canada, Russia and Sweden made it to the semi finals.
For finland, four losses in five game must have come as a shock. The team was one of the main favourites to compete for the gold medal but was today beaten 6-0 by USA. USA has looked really strong with five wins and have three players at the top of the scoring. Jack Hughes (8+8), Cole Caufield (12+3) and Matthew Boldy (3+8) leads the championship in scoring.
Also Russia got a comfortable quarter final win. 6-0 over Belarus and the Russians move on. Belarus still had a great tournament with wins against Czech Republic and Finland.
The home team Sweden beat Czech Republic 4-2. They had been in the lead for the entire game since the middle of period one when they scored twice in 24 seconds. The Czechs got back to 3-2 in the third period but a last minute empty-netter secured the Swedish advancement.
Canada beat Latvia 3-1 after a similar story to Sweden's win. An early lead and another goal in the second period before Latvia scored in the third period. When the goalie was pulled Canada made it 3-1.
In the relegation round Switzerland won the first game of three 4-1 over Slovakia.
The semi finals will be played on Saturday:
USA - Russia
Canada - Sweden

Czech Rep.: Tipsport extraliga | 1.liga | 2.liga

Slovakia: Tipsport Extraliga | 1.liga

Sweden: SHL | HockeyAllsvenskan
Other: EBEL | Belarus | Croatia | Denmark | Estonia | France | Great Britain | Iceland | Italy | Latvia | Lithuania | MOL-liga | Norway | Poland | Romania | Serbia | Slovenia | Spain | NHL | AHL |
League standings
Game fixtures
League leaders
As the pandemic continues to ravage ice hockey throughout the world the Scottish Ice Hockey Association decided enough is enough. Read more»
Despite the problems with Covid-19 outbreak, the new multi-national tournament will begin at the end of November Read more»