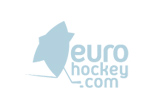 Državno prvenstvo Slovenije
League status: Active
English name: Slovenian championship
Administered by: Slohokej
Head manager: Bogdan Jakopič
Year of start: 1991
WWW: http://www.hokej.si
Did you find any incorrect or incomplete information? Please, let us know.
Clubs playing in Austrian leagues will participate in the second phase of championship which started in the beginning of April.
It will be a knock-out system play-off with home-away games.

Teams seeding as followed:
1. EBEL member
2.-3. Both Inter-National League teams (depends on season ending position)
4.-6. All three teams positioning after regular season end

Quarter-finals
1st leg; 3 April 13: 6 - 3 in 5 - 4
2nd leg; 5 April 13: 3 - 6 in 4 - 5

Semi-finals
Seed #2 Vs 6-3 winner
Seed #1 Vs 4-5 winner
Olimpija Ljubljana captured Slovenian title
Olimpija Ljubljana win Slovenian League beating 2-0 rival Jesenice in game #5 of finals, bringing title back to the capital after the victory of Jesenice last year. The final series had a particular trend, with four out of five games ended with a shutout for the goalie of winning team: 3-1, 0-1,0-1,3-0 and 2-0.
This is the 15th title for Olimpija; Jesenice won other 10, nine as defunct Acroni Jesenice and one with current name HDD Jesenice. HK Slavija Ljubljana won bronze by beating 1-0 HK Celje
(12 Apr 2016)
Jesenice wins title in Slovenia
A goal on power play by Miha Brus gives Jesenice the victory 2-1 in finals game #4 against arch-rival HDD Olimpija Ljubljana, the 3-1 in the series and the Slovenian title for the team heir of Acroni Jesenice, folded two years ago.
(16 Apr 2015)
Olimpija Ljubljana won Slovenian title
Olimpija Ljubljana confirmed Slovenian title by beating twice Team Jesenice 1-5 and 6-3. This season Slovenian league was played after the end of INL and EBEL. It's the third cnsecutive title for Green Dragons
(04 Apr 2014)
Olimpija Ljubljana wins Slovenian title
By beating 4-1 and 3-2 Slavija, Olimpija Ljubljana wins its second consecutive Slovenian title.
check all Slovenian League stats here
(10 Apr 2013)
Acroni Jesenice ties the series
Two goals by Anze Kuralt and the decisive one by Jaka Ankerst after 01:50 in the overtime give Jesenice the final 3-2 in game #2 of Slovenian League finals against Olimpija Ljubljana. The series is now 1-1. Game #3 will be on Thursday in Ljubljana's Tivoli Arena
(29 Mar 2012)
Maribor wins bronze in Slovenia
By beating twice 4-1 Triglav Kranj, HDK Maribor clinches bronze medal in Slovenian National League. Today Olimpija Ljubljana and Acroni Jesenice play final game #2. Olimpija leads the series 1-0
(28 Mar 2012)
Olimpija and Jesenice will decide Slovenian National League
Defending champion Acroni Jesenice will defend national title against arch-rival Olimpija Ljubljana. The two main Slovenian teams advance to final defeating Triglav Kranj and HDK Maribor respectively. Playing with EBEL rosters Jesenice left with no chance Triglav, winning 5-2 and 6-0, while Olimpija left Maribor arena with a 3-3 draw in the first game, but decided series at Tivoli arena with a clear 4-1.
(25 Mar 2012)
Slovenian National League starts tomorrow
Slovenian Domestic League will start tomorrow with the first round of qualification group. Five teams (Triglav, Bled, Maribor, Slavija and Olimpija) will play a single round robin until March 9th. Then, the best two teams will play against Tilia Olimpija and current champion Acroni Jesenice playoff semifinals. Follow Slovenian League on eurohockey.com !
(24 Feb 2012)
Past league results:
League standings:
Historic statistic:
Individuals records:
Fast facts
season 2017-2018
Winning 2-1 against host Rungsted, Yunost keeps the perfect record proposing as favourite for the Superfinals Read more»
The final continental cup group game took place in Rungsted between Sheffield Steelers of Great Britain and Kurbads Riga of Latvia. Read more»