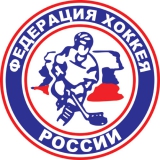 Russia
Year of foundation: 1952
Colours: red, blue, white
Club status: active
Address: Ice Hockey Federation of Russia
Luzhnetskaia Naberezhnaia 8
119991 Moscow
Russia
Phone: +7 495 637 02 77
Fax: +7 495 637 02 22
Email: sokolova@fhr.ru
WWW: http://www.fhr.ru/
Did you find any incorrect or incomplete information? Please, let us know.
Season 2016-2017
Current roster
season 2016-2017
* no longer in the club
from 1991 to present: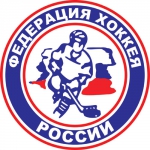 Women's World Championship coming up
On Friday starts the Women's World Championship in Plymouth, Michigan, United States. Yesterday the U.S. Women's National Team and USA Hockey announced that they've reached an agreement so USA will be represented by their best players at the home championship, trying to defend the gold medals.
In exhibition games yesterday Sweden beat Germany 3-2 and Switzerland beat Russia 4-0.
(29 Mar 2017)
Three in a row for Russia U16
The Russian U16 team bet the Czech 6-1 today in Český Těšín. Russia also won 3-2 on Tuesday and 4-1 on Wednesday.
(22 Dec 2016)
Czech U18 team beat Russia - twice
The Czech U18 team bet the Russia U18 in Pribram. The game yesterday ended 5-1. Filip Zadina scored twice while Jan Hladonik, David Kvasnicka and Radim Salda got a goal each for the Czechs. Maxim Marushev scored the Russian goal.
Today Czech Republic won 3-2 on goals by Ondrej Buchtela, Jan Kalus and Krystof Hrabik. Daniil Lobanov and Maxim Marushev scored for Russia.
(16 Oct 2016)
Ovechkin joins Team Russia
The Russian national team announced today that Alexander Ovechkin of Washington Capitals will join the team for the rest of the 2016 IIHF Ice Hockey World Championship.
So will his teammates defenceman Dmitry Orlov and forward Evgeny Kuznetsov.
(11 May 2016)
Women's national team tournaments
Today started two national team tournaments for women. In Sundsvall, Sweden Canada beat Finland 2-0 and the home team lost 2-6 to USA. In Czech Republic Russia beat Switzerland 4-1 and Germany beat Slovakia 4-2.
(04 Nov 2015)
Anatoli Golyshev suspended one game
The IIHF Disciplinary Panel has handed down a one-game suspension to Russian forward Anatoli Golyshev for his hit on Switzerland's Phil Baltisberger during the preliminary round game Russia won 7-0 yesterday. Swiss defender was removed from the ice but already yesterday the hypothesis of a concussion has been ruled out. Baltisberger joined this morning his teammates. If his condition permits,he will test on the ice tomorrow morning.
(29 Dec 2014)
Valeri Karpov passed away
Former Russian player Valeri Karpov died at 44 for the consequences of a domestic incident (a bad fall down the stairs) suffered last July. After two months in coma, Karpov suffered three operations, but was never able to recover. In September was transported from Chelyabinsk to Berezovsky, to follow specific rehabilitation in a hospital.
Drafted by Anaheim, Karpov played 76 games in NHL and 523 in Soviet/Russian League with a title in 1999 with Metallurg Magnitogorsk. He won a World Championship in 1993 and a silver in 2002 with Russia. He was inducted into the Russian and Soviet Hockey Hall of Fame in 1993. Before the accident, Karpov signed as Chelmet Chelyabinsk assistant coach
(10 Oct 2014)
Finland wins U20 tournament in Jönköping
The Finnish U20 team won a 4-nation tournament in Jönköping, Sweden the past weekend. They started off with a 2-1 shootout win to Russia and continued with 5-1 aganist Sweden and 7-1 against Czech Republic. Sweden finished second beating the Czechs 7-2 and the Russians 2-1. Russia beat Czech Republic 7-0 to finsih third.
Finland's Jesse Puljujärvi scored 3+3 points to finish as top scorer of the tournament in Kinnarps Arena.
(01 Sep 2014)
World Championship quarter-finals
The quarter-final match-ups of the World Championship in Minsk is now decided after the group stage has ended. USA will play Czech Republic in the first game. Then follow Russia-France, Canada-Finland and Sweden-Belarus. All four will be played on Thursday.
(20 May 2014)
Dmitri Orlov forced to leave Russia
Washington Capitals defender Dmitri Orlov broke his arm during the second period of the match against the United States and was forced to leave the team
"For Orlov the World Championship is over - said Russia GM Andrei Safronov - Today he will fly to Washington. For the Russian team is more than a serious loss. It is a pity that in three consecutive games we lose players "
(13 May 2014)
Historic rosters:
Historic statistics:
Past results:
League standings:
Fast facts
season 2016-2017
Russia participates in season 2016-2017: Euro Hockey Tour, National team games, Winter Universiade, World Championship, World Cup of Hockey, World Women's Championship, U20 National team games, WJC, U19 National team games, U18 National team games, WJC18, U17 National team games, U16 National team games, World Women's U18 Championship, National team games (Women), Winter Universiade (women)
From Reykjavik to Istanbul: 17 clubs are ready to battle for the trophy Read more»
A dominant performance at the TEP Showcase in Toronto, Ontario saw the German select team defeat Jamaica easily 7-1 on Friday night to finish off the first full day of competition. ... Read more»