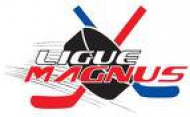 Regular season in Ligue Magnus is over. Defending champion, Gap, finished first in the rankings just before 2015 runner up, Epinal. Favorites Rouen and Grenoble finished respectively 5th and 4th and will play each other in quarterfinals. Read more»
12 Feb 2016 | Hungary and Poland will head into Sunday's showdown match in Budapest knowing that the winner will advance to the final Olympic Qualifying stage, after both sides put on dominate displays on Friday. Read more»

12 Feb 2016 | It's not very often that you find yourself asking "Do I like paying for something twice?" but, when you're a hockey fan, you're a hockey fan for life and you do whatever it takes to see that puck drop…. Read more»

12 Feb 2016 | Sweden host Finland in two games while Czech Republic welcomes Russia for two games that are a part of Euro Hockey Tour. Read more»
Oleg Bratash is the head coach of the Russian Olympic national team
- fhr.ru
Oleg Bratash has been named head coach of the new special Russian Olympic national team. The ex Krylya Sovetov, CSKA and Torpedo Nizhny Novgorod goaltender is currently a member of the HC Lokomotiv Yaroslavl coaching staff, and will begin his new job after his contract in Yaroslavl runs out. The agreement with the Olympic national team runs until spring 2018.
Chairman of the RIHF board Arkady Rotenberg: "We are very happy that such a coach will work with our younger, talented players, Oleg has worked in the MHL, won the Kharlamov Cup with Spartak Moscow, and has worked as an assistant in big clubs. We are sure, that his experience will help our young players use their potential. He was picked for the job after consulting with the main national team's coaches. The Olympic national team's preparation will form a part of our united system, and along with Valery Bragin Oleg will form squads as well as working together in different aspects."
(13 Feb 2016)
Double losses for Norway
Both the Norwegian boys and girls (U16) lost on the opening day of the Youth Olympics in Lillehammer. The boys were beaten 11-0 by Finland. The girls were closer but lost 1-2 to Slovakia.
(12 Feb 2016)
Also HC Pustertal wants to join EBEL
After Ritten Sport expressed their wish to join EBEL a few weeks ago, another Italian team has now officially applied to partcipate in this central european league. HC Pustertal Wolves has applied to join EBEL in the 2016/2017 season. The Wolves would be the second Italian team in the league, as HC Bolzano is already in the midst of its third season in EBEL. All thee Italian clubs have the permission from the Italian federation to play in Austria's top league. A decision on which clubs join Erste Bank Eishockey Liga will be taken within the 5th of April.
(12 Feb 2016)
BIHL - Spartak still tops the league
The third tournament of the Balkan Ice Hockey League was played past weekend in Subotica, Serbia. It is the home town of the unbeaten leader of the league - Spartak! Once again Spartak won all three games and tops unbeaten the league. The first game was won versus the second placed Metalurg, Spartak won 12:6 followed by a 9:4 victory over Vukovi Stari Grad and 9:4 versus Slavia.
(10 Feb 2016)
Leonids Beresnevs named new Latvian national team coach
Experienced coach Leonids Beresnevs was named new headcoach of Latvian national team during a board meeting of the Latvian Federation. Beresņevs, 57, coached Latvia several times in the past, both senior and junior level. After two seasons at Arlan Kokshetau in Kazakhstan, Beresņevs was back at Latvia to coach HS Riga.
"The contract with mr Beresņevs was signed until the end of the World Championship in Russia. If the coach will fulfill the goals, then the contract will be extended until the end of season, including the Olympic qualifications in September. If Latvia will earn a ticket to Korea 2018, the contract will automatically be extended for two years" said Federation President Kirovs Lipmans.
(10 Feb 2016)
Odense beat Frederikshavn in the Danish Cup final
The Danish league leader Fredrikshavn played at home and was big favorite in the cup final against Odense. But the away team scored twice in the first seven minutes and added two more goals in the third period to win 4-0.
(07 Feb 2016)
HK Mogo wins Latvian Cup
Current national champion HK Mogo win the first edition of new format of Latvian Cup, a tournament resumed after being played on and off in the past, , by beating 4-3 HK Kurbads with a spectacular comeback from 0-3 in the final, played at Arena Riga in front of 2150 spectators. Mogo forward Miks Lipsbergs, with 2 goals and one assist, earns the MVP title.
(05 Feb 2016)
Dusan Gregor new coach at Piestany
Dusan Gregor, 54, is the new coach of Slovakian Extraliga club SHK Piestany. He replaced fired Leo Gudas. "Dušan Gregor was one of the coaches, which we were interested in before the season. We knew that he was still free, so we call him and we agreed. I believe this is the right choice" said club President Jaroslav Lušňák. Gregor coached Dukla Trencin, Martin,Košice and Žilina in his homeland, Liberec and Slavia Praha - his last commitment - in Czech Republic, Sokol Krasnoyarsk and Saryarka Karaganda in VHL and Admiral Vladivostok in KHL.
Branislav Janos will serve as assistant coach
(03 Feb 2016)
Hockey competitive odds
It's not surprising that many athletes love gambling. Most of them are risk-lovers and they go all over the place in search of that adrenaline and competitive high that makes you feel alive. All new popular sport betting bookmaker Betway offers the most competitive odds on the market and also gives you the chance to test yourself on card games. Placing bets with Betway has never been easier. Check out what the current online betting odds are and start the fun.
Staff wanted
A large group of hockey fans from around world has helped build this site. We are always looking for more people that want to help out. It doesn't matter if you want to write articles, work with player stats or just want to help out with something else. If you're interested in helping us making this site even better, please contact us at
info@eurohockey.com.
Interviews
Our interviews are easiest found
here
Forums are great

Discuss your favourite team or player with other fans on one of our discussion boards!

Czech Rep.: Tipsport extraliga | 1.liga | 2.liga

Slovakia: Tipsport Extraliga | 1.liga

Sweden: SHL | HockeyAllsvenskan
Other: EBEL | Belarus | Croatia | Denmark | Estonia | France | Great Britain | Iceland | Italy | Latvia | Lithuania | MOL-liga | Norway | Poland | Romania | Serbia | Slovenia | Spain | NHL | AHL |
League standings
Game fixtures
League leaders