Follow
World Championship
games live with
www.eurolivescores.com
- WC rosters: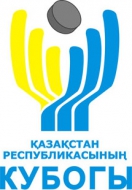 The cities of Astana and Kokshetau will host the national cup in August Read more»
30 May 2015 | The General Meeting of the VHL summed up the season and outlined guidelines for the future. Read more»

26 May 2015 | Six teams will compete in Mexico City for the second edition of the tournament Read more»

22 May 2015 | On Thursday, May 21, KHL season-ending ceremony was held in Russia. Read more»
Oshawa wins Memorial Cup
Oshawa Generals won Memorial Cup last night after beating Kelowna Rockets 2-1 in the final. Oshawa had one European player on the roster: Tobias Lindberg of Sweden who lead the team in scoring with three goals and two assists.
The German forward of Kelowna Rockets, Leon Draisaitl, was the Memorial Cup top scorer with four goals and three assists.
(01 Jun 2015)
Johansson left HV71
Head coach Andreas Johansson left Swedish HV71 on Friday. The announcement came after a series of news reports about internal problems in the club. Both the managers Johan Davidsson and Johan Hult and many players have been reported to be unhappy with Johansson's leadership which finally made him to leave the club. HV71 is currently looking for a new head coach.
(30 May 2015)
Belarus U18 will play in MHL
According to Belarus Federation site, U18 national team will play in MHL next season. RCOP Raubichi coaching duo Sergey Belov and assistant Alexander Orlenko will lead the team. A training camp to select the roster will be held in Minsk from 18 to 23 June
(30 May 2015)
Tretiak: KHL clubs are not interested in Champions League
Vladislav Tretiak, head of Hockey Russia, told that Russian clubs are not interested in playing in the Champions League.

"KHL clubs are not very interested in this competition. They have five Austrian teams there, three Finnish teams... Logically, our clubs are not eager to play them. They were ready to play in final stages, but CL's officials were against it.
This tournament is not very popular. Of course, participation of KHL club would help with it. But if we do participate, we won't have time for national team." - Tretiak said in his interview to Soviet Sport newspaper.
(29 May 2015)
Lugano will play Spengler Cup
HC Lugano is the 4th team to partecipate at 89th edition of Spengler Cup besides HC Davos, Team Canada and Adler Mannheim
(27 May 2015)
HC Kremenchuk applies to partecipate in Continental Cup
Ukraine silver medalist HC Kremenchuk applied to partecipate in next Continental Cup hosting one group in its arena. Kremenchuk won the regular season of Ukraine League, losing finals against ATEK Kyiv. The draw for 2015-16 Continental Cup will take place on June 20. Recall last season Ukraine representative Companion Kyiv withdrawn from competition due to the political situation
(27 May 2015)
Hungary Federation President resigned
After five years and two terms, Hungary Ice Hockey President Miklós Németh resigned. Federation has 60 days to find a new boss
"You have to step aside when you are on top" commented Nemeth
(26 May 2015)
Almaty will host Asian Cup 2016
The city of Almaty, Kazakhstan, will host the traditional Asian Cup in August 2016. U20 teams of Kazakhstan, Japan, South Korea and a club from Russian MHL have confirmed their participation. China and North Korea have not yet decided to participate
(26 May 2015)
Hockey competitive odds
It's not surprising that many athletes love gambling. Most of them are risk-lovers and they go all over the place in search of that adrenaline and competitive high that makes you feel alive. All new popular sport betting bookmaker Betway offers the most competitive odds on the market and also gives you the chance to test yourself on card games. Placing bets with Betway has never been easier. Check out what the current online betting odds are and start the fun.
Staff wanted
A large group of hockey fans from around world has helped build this site. We are always looking for more people that want to help out. It doesn't matter if you want to write articles, work with player stats or just want to help out with something else. If you're interested in helping us making this site even better, please contact us at
info@eurohockey.com.
Interviews
Our interviews are easiest found
here
Forums are great

Discuss your favourite team or player with other fans on one of our discussion boards!

Czech Rep.: Tipsport extraliga | 1.liga | 2.liga

Slovakia: Tipsport Extraliga | 1.liga

Sweden: SHL | HockeyAllsvenskan
Other: EBEL | Belarus | Croatia | Denmark | Estonia | France | Great Britain | Iceland | Italy | Latvia | Lithuania | MOL-liga | Norway | Poland | Romania | Serbia | Slovenia | Spain | NHL | AHL |
League standings
Game fixtures
League leaders