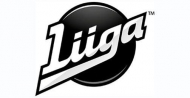 The Liiga quarterfinals won't see any 7th game this year. Tappara and Rauma could eliminate HIFK and KalPa in the 6th game and move on to the Semifinals. Read more»
29 Mar 2015 | In the EBEL semifinals Salzburg has swept Klagenfurt and are now waiting for their opponent in the finals. The odds to gain this second spot are in favour of Vienna, who now have 3 match pucks to eliminate Linz. Read more»

29 Mar 2015 | On game day 2 of the DEL Semifinals Adler Mannheim could surprise Wolfsburg with the second comeback from 0-3 deficit in 3 days. Ingolstadt could win in Düsseldorf. Read more»

29 Mar 2015 | The Miskolc PolarBears completed the first treble in Hungarian Hockey history by adding the Hungarian Cup to the Hungarian title and MOL League win to cap off a historical season. Read more»
Kalev-Valk is Estonian champion
Kalev-Valk Tartu won Estonian League two years after the last title crushing PSK Narva 12-5 and 10-0 in two games of finals. Kalev began the campaign with two forfeit against Viking and Panter because team didn't show up due to problems with roster but finished the season triumphantly. After the disqualification of champion Viking Tallinn for financial matters, Kalev was considered the favourite and had no problems to take back title. PSK Narva Russian forward Alexander Bogdanov was the top scorer of the league with 31 points (18+13) in 16 games
(29 Mar 2015)
Tycoons win title in Hong Kong
Finished last in the regular season, Hong Kong Tycoons caused a big surprise beating regular season winner Macau Aces in the semifinal and title holder Kowloon Warriors 6-5 at overtime in a dramatic final with decisive goal by Canadian Jonathan Szychta at 61:06 to win the first tile of CIHL Hong Kong. Tycoons forward Brad Smith was the top scorer of the league
(28 Mar 2015)
First title for Dunarea in Romania
Dunarea Galati wins for the first time Romanian league by beating 3-1 in game four of final series, played in Brasov, titles-record holder Steaua Bucharest. Dunarea finished regular season in second place but loaned for playoffs some players from MOL Liga SC Miercurea Ciuc, knocking out in the semifinals favourite Corona Brasov. Progym Gheorgheni finished third beating in bronze finals Corona Brasov.
"It's totally unexpected for me. I still can not believe. It's a dream come true " said Dunarea forward Mircea Necula
(28 Mar 2015)
Mexico will host again Panamericano
Mexican Federation announced the II Pan American Ice Hockey Tournament will held in June from 03 to 07 at the Icedome Rink in Mexico City.
Last season Mexico hosted the first edition of the tournament, won by Canada
(27 Mar 2015)
New rink in Panevezys approved
The municipality of Panevezys signed an agreement through the Panevezys Physical Education and Sports Centre (PKKSC) with the Lithuanian National Hockey League (NLRL) for the building of an ice rink with a roof.

According to the agreement PKKSC will cover the expenses for the installation of the roof, NLRL will pay the artificial refrigeration equipment and the walls of the building.

The estimated deadline for the delivery of the ice rink is next 30 September.

"The project will be implemented the hockey in Lithuania and the city will apear on the hockey map"- said NLRL Executive Director Remigijus Valickas.

While the city of Panevezys is preparing to open a hockey school, ice rink will be open also for figure skating and speed skating.
In Lithuania currently operates eight icerink with artificial refrigeration
(26 Mar 2015)
MODO stays in SHL
MODO avoided relegation from SHL after winning four consecutive games against Vita Hästen in the SHL qualification series. The winning results were 3-0 (h), 2-0 (a), 4-1 (h) and 4-1 (a)
(26 Mar 2015)
Voracek to play WC
According to Vladimir Ruzicka, head coach of the Czech national team, Jakub Voracek, one of the top scorers in the NHL, will join the team for the upcoming World Championship reports the World Championship Facebook page.
(25 Mar 2015)
SA Akureyri wins title in Iceland
By beating arch rival and regular season winner SR Reykjavik 4-1 in the final series and 7-0 in the decisive game, SA Akureyri wins the title of Icelandic League for the third consecutive year, confirming its domination on domestic hockey with 5 titles in last 6 years. As last season, SA American forward Ben DiMarco was the top scorer with 49 points (33+16) in 24 games.
(24 Mar 2015)
Hockey competitive odds
It's not surprising that many athletes love gambling. Most of them are risk-lovers and they go all over the place in search of that adrenaline and competitive high that makes you feel alive. All new popular sport betting bookmaker Betway offers the most competitive odds on the market and also gives you the chance to test yourself on card games. Placing bets with Betway has never been easier. Check out what the current online betting odds are and start the fun.
Staff wanted
A large group of hockey fans from around world has helped build this site. We are always looking for more people that want to help out. It doesn't matter if you want to write articles, work with player stats or just want to help out with something else. If you're interested in helping us making this site even better, please contact us at
info@eurohockey.com.
Interviews
Our interviews are easiest found
here
Forums are great

Discuss your favourite team or player with other fans on one of our discussion boards!
Current events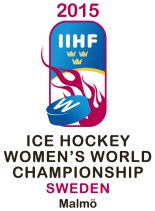 Czech Rep.: Tipsport extraliga | 1.liga | 2.liga

Slovakia: Tipsport Extraliga | 1.liga

Sweden: SHL | HockeyAllsvenskan
Other: EBEL | Belarus | Croatia | Denmark | Estonia | France | Great Britain | Iceland | Italy | Latvia | Lithuania | MOL-liga | Norway | Poland | Romania | Serbia | Slovenia | Spain | NHL | AHL |
League standings
Game fixtures
League leaders