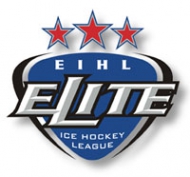 Even though it is only two months into the season it's starting to look like a two horse race for the title. Read more»
28 Nov 2016 | Belarus and Latvia are in talks to resurrect the historic league Read more»

23 Nov 2016 | Despite the efforts of regional authorities, the financial situation of the club prevents the continuation of the season Read more»

20 Nov 2016 | Odense fly to superfinals with a goal from its captain at the last gasp Read more»
Shakthar Soligorsk changes coach
Shakthar Soligorsk announced longtime coach Andrei Gusov was fired due to the unsatisfactory campaign at Continental Cup, where team failed to qualify to Superfinals. Gusev was in coaching staff of the club since the foundation in 2009, winning a title, two silver and a bronze in Belarus Extraliga. He was replaced by former Belarus U20 and U18 coach Vladimir Tsyplakov, in last two seasons working at Traktor Chelyabinsk as assistant
(03 Dec 2016)
Mitch Versteeg suspended for 3 months
The Disciplinary Committee of the Slovak Ice Hockey Federation suspended HK Nitra Canadian defenseman Mitch Versteeg after the charge on Dukla Trencin forward Petr Ölvecky, for which the season is over, during 5-1 Trencin victory of last 20 November
(02 Dec 2016)
MH Automatyka Gdańsk fired Swedish coach
After signing a 3-year contract last May to lead the team in first ever season in Polska Liga, Swedish coach Peter Ekroth was fired due the poor results of the team, three victories in 21 games. Assistant coach and former player Robert Błażowski replaces him.
(01 Dec 2016)
Gangnueng Ice Arena board crashed
The electronic scoreboard at the Gangnueng Ice Arena crashed onto the ice surface on November 26
The arena will be used for the 2018 Winter Olympics.
Nobody was injured and organizers said a scoreboard will be installed on a wall for the coming test events.
(30 Nov 2016)
Irbis Skate Sofia won Bulgarian Cup
Current national champion Irbis Skate Sofia won Bulgarian Cup by beating 9-2 Slavia Sofia, coming back from a 0-2 disadvantage. The Bulgarian Cup is awarded to the team that finishes first place after the first round of national championship
(30 Nov 2016)
A weekend to remember for Dmitry Kovyazin
Progym Gheorgheni Russian forward Dmitry Kovyazin had a stellar performance during the weekend of Romanian League. In two games against the worst team of the league, Sportul Studentesc, won by Progym 26-0 and 21-1, Kovyazin recorded an incredible total of 24 points, scoring 17 goals and serving 7 assists. Progym is second in the standing, 12 points from leader Corona Brasov.
(28 Nov 2016)
Leo Gudas new coach at Miercurea Ciuc
Czech Leo Gudas, 51, is the new coach of Sport Club Miercurea Ciuc. He replaces Canadian Tom McCarthy, resigned last week.
(24 Nov 2016)
Anyang Halla won Korea Open Championship
Anyang Halla won the 71th edition of Korean Open Championship, the national competition involving Asia League clubs and not professional clubs. Anyang won 5-2 against Korea University, the only not professional team qualified after preliminary round, in the semifinals, before to route High1 5-0, with all goals in the central period. High1 reached the final by beating 5-3 Daemyung Killer Whales. This is the ninth title for Anyang, after the last won in 2014
(22 Nov 2016)
Staff wanted
A large group of hockey fans from around world has helped build this site. We are always looking for more people that want to help out. It doesn't matter if you want to write articles, work with player stats or just want to help out with something else. If you're interested in helping us making this site even better, please contact us at
info@eurohockey.com.
Online Casinos Resources If you are looking for something fun to do during commercial breaks, canadascasinos.ca is a new online casino review portal that features all the best promotions and bonuses for a great casino time!
And if you're looking for more info on casino games, you can find it all on online-casinogames.ca, the ultimate casino games guide!
Forums are great

Discuss your favourite team or player with other fans on one of our discussion boards!

Czech Rep.: Tipsport extraliga | 1.liga | 2.liga

Slovakia: Tipsport Extraliga | 1.liga

Sweden: SHL | HockeyAllsvenskan
Other: EBEL | Belarus | Croatia | Denmark | Estonia | France | Great Britain | Iceland | Italy | Latvia | Lithuania | MOL-liga | Norway | Poland | Romania | Serbia | Slovenia | Spain | NHL | AHL |
League standings
Game fixtures
League leaders