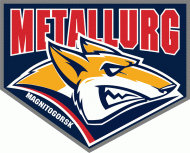 Hockey Archives annual top 250 club ranking is dominated by KHL teams with six KHL clubs in the top 10. Read more»
20 Jul 2014 | One of the greatest Latvian hockey players, Aleksandrs Nizivijs retires at the age of 37 and becomes assistant coach of Dinamo Riga Read more»

19 Jul 2014 | Mark Owuya and Edwin Hedberg both playing in SHL has both been suspended for doping violations. Read more»

14 Jul 2014 | After just five clubs guarantee participation in the Ukrainian Hockey League project, the Federation will take over again. Read more»
Paek accepts position as Head Coach of South Korea
The Grand Rapids Griffins announced that longtime assistant coach Jim Paek has accepted a position as the director of hockey for the Korea Ice Hockey Association (KIHA) and head coach of the Korean Men's National Team. In April 2015, Korea will compete at 2015 IIHF Ice Hockey World Championship Division I Group B in Eindhoven, Netherlands
(23 Jul 2014)
AIHL team in bus crash
Adelaide Adrenaline's two AIHL games this weekend were cancelled after the team was involved in a bus crash near Canberra. All but one of the Adelaide Adrenaline players and staff have returned safely to Adelaide now. The Swede Måns Lindgren is still in hospital but is expected to return home shortly.
(21 Jul 2014)
Club changes in GET-Ligaen
After Rosenborg IHK were denied their licence due to lack of funds, 1.divisjon Champion Manglerud Star were asked to submit their application and today have been approved to move up. On Wednesday night, Tønsberg Vikings informed the NIHF that they wish to move back down to 1.divisjon due to a lack of funds. The 1.divisjon Vice-Champions, Kongsvinger IL, have now submitted their application for promotion.
(19 Jul 2014)
Cape Breton Screaming Eagles to Ufa
Cape Breton Screaming Eagles will represent Canada at the Junior Club World Cup in Ufa and not Quebec Remparts as earlier was announced.
(16 Jul 2014)
Defender Artem Sokolov passed away
Russian defender Artem Sokolov, 32, passed away on July 13 during the training camp of Yermak Angarsk. Sokolov, recently moved to Yermak after two consecutive titles at Ertis Pavlodar in Kazakhstan, completed a nine-kilometers cross-country before getting sick. Sokolov was taken to the hospital where he died in the night. According to hospital Sokolov suffered a sunstroke. Temperatures in Irkutsk region this week reached anomalous 35 degrees. The day before, all players have passed medical tests.
VHL Director German Skoropupov said the league will conduct its own investigation about the death.
(14 Jul 2014)
Torpedo goes to Western Conference
KHL announced that Torpedo Nizhny Novgorod will move from the Eastern Conference to the Western Conference. Lada Togliatti will take Torpedo's spot in the East.
(03 Jul 2014)
NHL-approved Referee for Swiss NLA
According to tagesanzeiger.ch, swedish Head Referee Marcus Vinnerberg has signed a multi-year contract in the Swiss NLA. He will join a Team of 5 Pro-Referees and is widely looked as a great addition. In 2010 Vinnerberg transferred from the Swedish Elite League to the NHL and AHL where he refereed for two seasons as the first european Referee to do so. In the past, Vinnerberg has been voted best Referee in Sweden by the Players and has officiated World Championship Finals.
(02 Jul 2014)
CHL import draft
The CHL import draft is currently in progress. Pavel Zacha of Czech Republic was the first player to be selected. Sarnia Sting of OHL picked him.
Detailed report will follow later.
(02 Jul 2014)
Player of the month
Kaspars Daugavins was named European Player of the Month for March 2014.

Staff wanted
A large group of hockey fans from around world has helped build this site. We are always looking for more people that want to help out. It doesn't matter if you want to write articles, work with player stats or just want to help out with something else. If you're interested in helping us making this site even better, please contact us at
info@eurohockey.com.
Interviews
Our interviews are easiest found
here
Forums are great

Discuss your favourite team or player with other fans on one of our discussion boards!

Czech Rep.: Tipsport extraliga | 1.liga | 2.liga

Russia: KHL | Vysshaya liga

Slovakia: Tipsport Extraliga | 1.liga

Sweden: SHL | Allsvenskan
Other: NHL | AHL | EBEL | Elite A (ITA) | Magnus (FRA) | GET (NOR) | HL (DEN) | Belarus
League standings
Game fixtures
League leaders