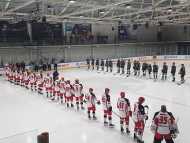 HK Kurbads debuts with nine goals and a total dominance agaist SA Akureyri Read more»
19 Oct 2018 | Ukranian champion needs two periods to break the resistance of Txuri Urdin Read more»

18 Oct 2018 | All the deciding matches in Game Day 6 of the CHL took place on Tuesday 16 October, whilst the games on Wednesday 17 decided the final rankings in the groups as well as giving some extra goals and assists for the those competitions.
 
It was a night dominated by back to back wins showing the importance of momentum and self belief in this critical matches. Read more»

15 Oct 2018 | Despite material disadvantages, Georgia's hockey team is moving up the charts. Read more»
Dinamo St. Petersburg changes coach
VHL champion Dinamo St. Petersburg annunces club has terminated the contract by mutual consent with coach Leonids Tambijevs. The team is currently 5th in the standing with a 8-5 record. Tambijevs, on Dinamo bench since 2016, will be replaced by former Dynamo Moscow coach Sergei Oreshkin, in the team staff as consultant since last season. Oreshkin will be assisted by Italo-Canadian Ivano Zanatta
(16 Oct 2018)
Banska Bystrica will host Winter Classic
On days 02 and 03 of February, the city of Banska Bystrica, home of current Extraliga champion team, will host the first ever edition of Winter Classic, the open competition inspired by similar events in Europe and the NHL. The game will take place at the
Štiavnická stadium, with a capacity of 9.881 spectators.
"The program and organizing team is 100% ready to provide an original and unforgettable sporting experience to hockey fans in Slovakia Personally, I want to present the definitive form of the event to the public directly from Banska Bystrica as a host city " said Pro-Hockey Director Richard Lintner
(15 Oct 2018)
SV Renon retains Supercoppa
A goal by vetarn Dan Tudin after eight seconds in the overtime gives Italian champion SV Renon its 4th Supercoppa, the opening season trophy in Italy. The game, played at Palagorà in Milan, was thrilling, with Milano Rossoblu, debuting in Alps League this season, able to recover twice from 3-1 and 4-3, before the final 5-4 .The final was a rematch of last year's clash, when Renon easily won 8-3. Renon is now the major winner of the trophy along with HC Bolzano

(05 Oct 2018)
AIHL announces awards
After the end of the regular season, dominated by Canberra Brave, before the semi-finals that will be played Saturday, September 1st, AIHL announced the awards of the season. Surprisingly the Brave won just one award with forward Wehebe Darge named Local Player of the Year. Perth Thunder and Sydney Bears, finished 3rd and 2nd respectively, take all the other prizes:
AIHL Awards:
- Goaltender of the Year: Anthony Kimlin (Sydney Bears)
- Defenceman of the Year: Landon Oslanski (Perth Thunder)
- Most Valuable Player: Pier-Olivier Grandmaison (Perth Thunder)
- Rookie of the Year: Jason McMahon (Perth Thunder)
- Coach of the Year: Ron Kuprowsky (Sydney Bears)
- Skaters Network Local Player of the Year: Wehebe Darge (CBR Brave)
In the semifinals, played in Melbourne, Canberra Braves will face Melbourne Mustangs and Sydney Bears will battle against Perth Thunder for the spots in the grand final, Sunday 2nd of September
(29 Aug 2018)
Set for JCWC final
Loko Yaroslavl of Russia and HV71 of Sweden will play tomorrow's final of the 2018 Junior Club World Cup.
HV71 knocked out Ottawa Capitals of Canada 4-2 in the first semi final. Loko Yaroslavl then eliminated Austrian Red Bull Salzburg with a comfortable 8-2 win.
(25 Aug 2018)
JCWC starts in Sochi
On the first day of the 2018 Junior Club World Cup Jokerit of Finland beat Chinese club KRS 5-1. Loko of Russia got a 4-2 win over the Canadian team Ottawa Capitals.
(18 Aug 2018)
Ziga Jeglich suspended 8 months
The IIHF issued a verdict on the case of Slovenian national team player Ziga Jeglic. He receives an eight-month suspension, until October 20, 2018.
During the Olympics 2018, a fenoterol drug was found in the hockey player's test. The hockey player recognized the violation of the anti-doping rules, and was suspended from the remaining matches of the Slovenian national team. In Korea Jeglich scored one goal. He accepted a voluntary suspension until the date of the final decision
Jeglic played in the KHL last season for Torpedo Nizhny Novgorod and Neftekhimik. After reporting a positive doping test, he left the Nizhnekamsk club.
(13 Aug 2018)
Ivo Jan will coach Slovenia
Vipiteno Broncos head coach Ivo Jan will coach Slovenia national team keeping his job at the Italian team competing in Alps Hockey League.
Matjaz Kopitar, father of Los Angeles superstar Anze, was originally supposed to coach the Slovenian national team, but he cancelled the contract accepting a scout role at Los Angeles Kings.
The 43-year-old signed a 1+1 year contract, heading Slovenia at the 2019 World Championship Division I in Astana against Belarus, South Korea, Lithuania, Hungary and Kazakhstan
(09 Aug 2018)
Do you know that you can support us and show your support for your favourite player or club at the same time. Find the profile of your favourite and click the link to buy a sponsorship of the profile.

Staff wanted
A large group of hockey fans from around world has helped build this site. We are always looking for more people that want to help out. It doesn't matter if you want to write articles, work with player stats or just want to help out with something else. If you're interested in helping us making this site even better, please contact us at
info@eurohockey.com.

Online Casinos Resources
Read reviews of the best online casinos with expert ratings and advice at TheCasinoDB.
Find the best best mobile casinos in Canada! Check out the bonuses and start playing at a great mobile casino!
Specially designed for hockey fans you can find hockey league themed online slot machine games and experience the atmoshpere of an ice hockey arena. For guidance and overview on finding the best sites to play hockey slots and other online casino games check out www.casinocanuck.ca or www.toponlinecasinos.ca.
Forums are great

Discuss your favourite team or player with other fans on one of our discussion boards!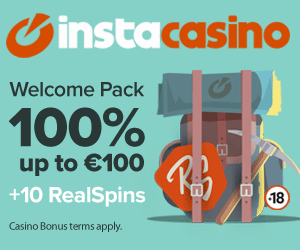 Current events

Czech Rep.: Tipsport extraliga | 1.liga | 2.liga

Slovakia: Tipsport Extraliga | 1.liga

Sweden: SHL | HockeyAllsvenskan
Other: EBEL | Belarus | Croatia | Denmark | Estonia | France | Great Britain | Iceland | Italy | Latvia | Lithuania | MOL-liga | Norway | Poland | Romania | Serbia | Slovenia | Spain | NHL | AHL |
League standings
Game fixtures
League leaders