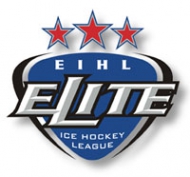 At a meeting today it was confirmed that there is a possibility of top flight ice hockey in January. Read more»
19 Nov 2020 | As the pandemic continues to ravage ice hockey throughout the world the Scottish Ice Hockey Association decided enough is enough. Read more»

18 Nov 2020 | The IIHF Council decided unanimously today to initiate another series of tournament cancellations for the 2020/21 season, following recommendations of the IIHF COVID-19 Expert Group. Read more»

16 Nov 2020 | Despite the problems with Covid-19 outbreak, the new multi-national tournament will begin at the end of November Read more»
Fastest Liiga goal
Markus Nurmi of TPS needed only four seconds to score on Ässät's young goalie Rasmus Korhonen for the fastest goal ever in the Finnish top league.
The game was the Liiga debut for the 18-year-old goalie.
Fastest Liiga goals:
4 seconds: Markus Nurmi, TPS / TPS-Ässät November 28 2020
5 seconds: Jari Laiho, Lukko / Lukko-Jokerit December 6 1979
5 seconds: Esa Välioja, Tappara / Tappara-Jokerit January 31 1982
5 seconds: Seppo Ahokainen, Tappara / Ilves-Tappara December 6 1983
Source: Iitalehti
(29 Nov 2020)
Swedish junior leagues are paused
The Swedish Ice Hockey Federation´s executive committee decided yesterday to pause league games for J20 National and J18 Regional due to increased spread of covid-19.
The decision applies from November 11 and at least until the turn of the year.
(11 Nov 2020)
Finland-Sweden games cancelled
Three U20 games between Finland and Sweden that were supposed to be played this week in Vierumäki have been cancelled after two Swedish players tested positive for Covid-19.
(05 Nov 2020)
Sergei Viter resigned as head coach of Ukraine
Sergei Viter resigned from the post of head coach of the Ukrainian national team following his appointment as HC Donbass Sport Director
Viter headed the national team from June 2019 when he replaced Andrei Sryubko.
(21 Oct 2020)
Kremenchuk win Ukranian League
Ukraine has finally a champion for 2019-2020 season: HC Kremenchuk win its first title by beating in a thrilling final series reigning champion Donbass Donets'k after seven games. A deflection by captain Nikolai Kiselev on Egor Seranov shot at 66:70 in the overtime gives Kremenchuk the decisive 3-2 victory. After two silver medals (2015 and 2017) and two bronze (2016 and 2019) finally the team from Poltava region can celebrate the title.
Ukranian league stopped during the playoffs last March due to the Covid-19 outbreak, to resume in September and stop again for several cases among players, before the final series.
(20 Oct 2020)
Kazakhstan and Bulgaria set new dates for leagues
Kazakhstan Federation set the begininng of the season for October 19, playing in six different cities without spectators.
Bulgaria postponed the start of League, originally scheduled for October 15, to October 29
(12 Oct 2020)
DEL postpones start of season
The start of the new season in the German top league DEL, scheduled for November, has been postponed again. It can start in the second half of December at the earliest.
The players' union is disappointed.
(03 Oct 2020)
Spengler Cup cancelled
As rumored in the last weeks, the 2020 Edition of Spengler Cup is cancelled. Travel restrictions and government decrees making the tournament unlikely.
This will be the 5th time - after 1939, 1940, 1949 and 1956 - that the traditional tournament in Davos, Switzerland will not take place.
(29 Sep 2020)
Do you know that you can support us and show your support for your favourite player or club at the same time. Find the profile of your favourite and click the link to buy a sponsorship of the profile.

Staff wanted
A large group of hockey fans from around world has helped build this site. We are always looking for more people that want to help out. It doesn't matter if you want to write articles, work with player stats or just want to help out with something else. If you're interested in helping us making this site even better, please contact us at
info@eurohockey.com.
Online Casinos Resources
Check out CasinoFever.ca for the best comparison of Canadian casinos online.
Forums are great

Discuss your favourite team or player with other fans on one of our discussion boards!

Czech Rep.: Tipsport extraliga | 1.liga | 2.liga

Slovakia: Tipsport Extraliga | 1.liga

Sweden: SHL | HockeyAllsvenskan
Other: EBEL | Belarus | Croatia | Denmark | Estonia | France | Great Britain | Iceland | Italy | Latvia | Lithuania | MOL-liga | Norway | Poland | Romania | Serbia | Slovenia | Spain | NHL | AHL |
League standings
Game fixtures
League leaders