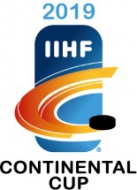 Today in Budapest the draw for the quest for the Silver Plate alligned the 17 partecipants: who will be the successor of Yunost Minsk? Read more»
18 Jun 2018 | After many years and many problems, Ice Arena Mihai Flamaropol finally sees the light at the end of the tunnel. 25% of works have already been executed and the investment will be completed in the summer of next year Read more»

16 Jun 2018 | The Silly Season is in full swing, not least in the Swedish Women's Hockey League (SDHL) where last year's finalists Luleå Hockey and Linköping Dam have already snapped up American, Finnish and Swedish Olympians to enhance their roster for the upcoming season. Read on to find out who, what and why of Europe's top women's hockey league. Read more»

15 Jun 2018 | The 2018 Fenix Outdoor European Hockey Awards were handed out at the Awards Gala organized by the Alliance of European Hockey Clubs (E.H.C.). Read more»
Kazakhstan named new coach
Belarussian Andrei Skabelka, 47, was appointed as new coach of Kazakhstan national team, following his sign as new coach of Barys Astana. Last season Skabelka coached Avangard Omsk
(06 Jun 2018)
Bat Yam win Israeli League
An hattrick of former Neusser forward Evgeny Kozhevnikov gives HC Bat Yam the title of Israeli League, the third in the history of club, by beating 5-2 Canada Israel Hockey School Metula, at the first final after beating 6-5 SO reigning champion and regular season winner Rishon Le-Zion Ice Devils in the semifinals. Bat Yam won 9-4 the other semifinal against HC Kfar Saba that later forfeited the bronze game. Bat Yam Russian forward Artyom Verny finished as top scorer
(28 May 2018)
2018 Rona Cup cancelled
Due to work at the Pavol Demitra Arena, the traditional summer hockey tournament Rona Cup will not be held this year. An important part of the reconstruction will be the replacement of the old cooling technology. Since its beginning in 1994, the Rona Cup was not played only in 2016, again for work at the arena
(22 May 2018)
Yunost and Shakhtar become farm clubs of Dinamo Minsk
Yunost Minsk and Shakhtar Soligorsk will be both farm-clubs of Dinamo Minsk. The agreement was signed by the General Director of Dinamo Anatoly Kurilets, and the equal role Alexei Torbin (Yunost) and Yuri Budko (Shakhtar).
"Today we have made logical steps that will help further progress of all three teams. We ended the cooperation with Dinamo Maladzyechna that now is becoming an indipendent club.
Now we should give an opportunity to young Belarusian players to prove themselves. Cooperation with the leading clubs of our national championship will allow it to be done with the greatest efficiency" said Kurilets
(21 May 2018)
Belarus changes Head Coach
After three losses in the opening of the World Championship Belarus changes coach. Sergei Pushkov replaces Dave Lewis.
(08 May 2018)
Tomasz Rutkowski resigned
Tomasz Rutkowski is no longer the Manager of the Polish Ice Hockey Association. 53-year-old resigned with a short notice.
He worked for Polish Federation with various charges, included head coach of U18 and U20 national teams since May 2012.
(30 Apr 2018)
Donbass will build two arenas in Mariupol
The President of the HC Donbass, Boris Kolesnikov, announced the construction of two ice arenas in Mariupol.
The construction of a full-scale air bearing structure with an ice field of 60x30 meters should begin no later than June 1 and will be completed this year.
The second stage will be the construction of a multisport complex, for approximately 2,000 spectators, to be built at the end of 2019 - early 2020.

"At the age of 8, it is necessary to bring a child to a big hockey and at five years old - to figure skating - these are very early sports" said Boris Kolesnikov
(29 Apr 2018)
Dubai Mighty Camels won Emirates Hockey League
The iconic Dubai Mighty Camels won the fourth title of Emirates Hockey League, becoming the major winner of the competition, sweeping regular season champion Al Ain Theebs in two games of the final, 7-3 and 8-2. In the semifinals both teams needs 3 games to defeat Abu Dhabi Scorpions and Abu Dhabi Storm respectively.
Al Ain Theebs Russian forward Artur Zainutdinov finished as Top scorer with remarkable 60 points (43+17) in 14 game
(25 Apr 2018)
Do you know that you can support us and show your support for your favourite player or club at the same time. Find the profile of your favourite and click the link to buy a sponsorship of the profile.

Staff wanted
A large group of hockey fans from around world has helped build this site. We are always looking for more people that want to help out. It doesn't matter if you want to write articles, work with player stats or just want to help out with something else. If you're interested in helping us making this site even better, please contact us at
info@eurohockey.com.

Online Casinos Resources Specially designed for hockey fans you can find hockey league themed online slot machine games and experience the atmoshpere of an ice hockey arena. For guidance and overview on finding the best sites to play hockey slots and other online casino games check out www.casinocanuck.com or www.toponlinecasinos.ca.
Forums are great

Discuss your favourite team or player with other fans on one of our discussion boards!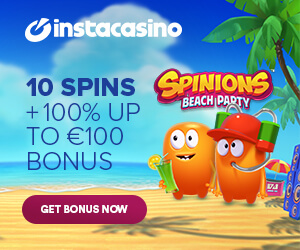 Current events

Czech Rep.: Tipsport extraliga | 1.liga | 2.liga

Slovakia: Tipsport Extraliga | 1.liga

Sweden: SHL | HockeyAllsvenskan
Other: EBEL | Belarus | Croatia | Denmark | Estonia | France | Great Britain | Iceland | Italy | Latvia | Lithuania | MOL-liga | Norway | Poland | Romania | Serbia | Slovenia | Spain | NHL | AHL |
League standings
Game fixtures
League leaders