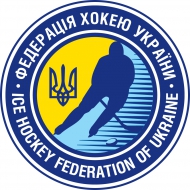 Eurohockey.com writer Ty Dilello speaks with Ukrainian goalie prospect Eduard Zakcharchenko Read more»
26 Jul 2016 | IIHF President Rene Fasel promised athletes will be punished Read more»

25 Jul 2016 | Belarus Federation announced candidature for 2021, Bashkortostan expressed interest for a strong bid in near future Read more»

23 Jul 2016 | The Elite league teams continued to build for the coming season with one of them, Sheffield Steelers completing their roster. Read more»
Courbevoie withdrawn, Grenoble punished
CO Courbevoie announced the club won't partecipate in next France Division 1 season and auto-relegated to Division 3. Consequently, applying the regulation, Federation fined the club with 6.000 euro and ousted from Division 3 final round and the promotion for upcoming season.
Following the report of National Monitoring and Management Control Commission (CNSCG) Grenoble was fined and sanctioned for violations of administrative rules, financial tax or statutory and concealment of official documents.
Thus the club received a withdrawal of 6 points in next Magnus Ligue and two years suspension from Coupe de France
(28 Jul 2016)
Belarus U20 and Khimik withdrew from Belarus Cup
Belarus Federation announced changes on calendar of Belarus Cup, named after Ruslan Salei, that was supposed to start today: two teams - Belarus U20 and SKA-Khimik Novopolotsk - were withdrew from competition for different reasons: Khimik faced a serious financial crisis during the summer, resolved only days ago, so the team started preparation very late and is not able to compete, while Federation decided to focus the U20 national team preparation for upcoming tournaments in autumn.
Check the new fixtures here
(26 Jul 2016)
Defeat in first ever game for Kunlun
New KHL team, Red Star Kunlun from Beijing, played its first ever game today in Vierumäki, Finland against Traktor Chelyabinsk. The Chinese team lost 0:2, postponing the scoring of first historic goal. Maxim Yakutsenya and Aleksandr Sharov scored for Trakto. Next Red Star Kunlun game will be on July 28 against Spartak Moscow. Follow all the pre-season games on eurohockey
(24 Jul 2016)
Odins wins the Golden Whistle
Latvian Eduards Odins, 40, wins the Zolotoy svistok (Golden Whistle) award as the best referee of the KHL. It's the fourth trophy for Odins
(24 Jul 2016)
SHKO Ust-Kamenogorsk changes name
Torpedo Ust-Kamenogorsk announced the club's second team, performing in Kazakhstan League, changed the name: previously known as SHKO Ust-Kamenogorsk, the farm team is now called Altai-Torpedo. Als the junior team, playing in MHLB, has the same name. Altai is the name of mountains surrounding the city of Ust-Kamenogorsk
(23 Jul 2016)
Donbas joins EHC
Current Ukranian champion Donbass Donets'k is the newest member of Alliance of European Hockey Clubs (EHC), becoming the first Ukrainian club and the first from former CIS joining the organization, created last June with the mission to unite and represent Europe's professional ice hockey clubs.
"The creation of EHC is an opportunity to make the European hockey market more modern and profitable, and we are proud to become the first Ukrainian club part of that organization" - said Donbass CEO Alexei Braga.
(21 Jul 2016)
Tom Barasso new coach at Asiago
Asiago Hockey announced the appointment of former NHLer Tom Barasso as new headcoach, Barasso, 51, had his first experience as headcoach last season at Valpellice Bulldogs, when he replaced Canadian Pat Curcio, winning a National Cup, the second ever trophy for the club, and loosing at game #7 playoffs quarterfinals against Asiago
(21 Jul 2016)
DVTK Miskolc hires Stana as goalie coach
MOL Liga champion DVTK Miskolc announced former goalie Rastislav Stana as new goalie coach. Stana,36, retired after 2014-15 season after a career in North America, Sweden, Russia and Czech Republic. Although he has won just one national title, in 2013-2014 with Kosice, he was the gaolie of historic World Championship title won by Slovakia in 2002. He will work in Miskolc with former Sapa Fehervar junior teams goalie coach Tamás Farkas
(21 Jul 2016)
Staff wanted
A large group of hockey fans from around world has helped build this site. We are always looking for more people that want to help out. It doesn't matter if you want to write articles, work with player stats or just want to help out with something else. If you're interested in helping us making this site even better, please contact us at
info@eurohockey.com.
Online Casinos Resources If you are looking for something fun to do during commercial breaks, canadascasinos.ca is a new online casino review portal that features all the best promotions and bonuses for a great casino time!
And if you're looking for more info on casino games, you can find it all on online-casinogames.ca, the ultimate casino games guide!
Forums are great

Discuss your favourite team or player with other fans on one of our discussion boards!

Czech Rep.: Tipsport extraliga | 1.liga | 2.liga

Slovakia: Tipsport Extraliga | 1.liga

Sweden: SHL | HockeyAllsvenskan
Other: EBEL | Belarus | Croatia | Denmark | Estonia | France | Great Britain | Iceland | Italy | Latvia | Lithuania | MOL-liga | Norway | Poland | Romania | Serbia | Slovenia | Spain | NHL | AHL |
League standings
Game fixtures
League leaders