Follow
World Championship
games live with
www.eurolivescores.com
- WC rosters: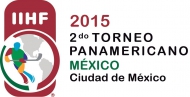 Six teams will compete in Mexico City for the second edition of the tournament Read more»
22 May 2015 | On Thursday, May 21, KHL season-ending ceremony was held in Russia. Read more»

20 May 2015 | German Ice Hockey Federation decided not to renew the contract with national team coach Read more»

18 May 2015 | Jaromír Jágr is recognized as the tournament`s Most Valuable Player. In the Media All Star lineup there are three Canadians, and by one of each USA, Czech Republic and Sweden. Read more»
Lugano will play Spengler Cup
HC Lugano is the 4th team to partecipate at 89th edition of Spengler Cup besides HC Davos, Team Canada and Adler Mannheim
(27 May 2015)
HC Kremenchuk applies to partecipate in Continental Cup
Ukraine silver medalist HC Kremenchuk applied to partecipate in next Continental Cup hosting one group in its arena. Kremenchuk won the regular season of Ukraine League, losing finals against ATEK Kyiv. The draw for 2015-16 Continental Cup will take place on June 20. Recall last season Ukraine representative Companion Kyiv withdrawn from competition due to the political situation
(27 May 2015)
Hungary Federation President resigned
After five years and two terms, Hungary Ice Hockey President Miklós Németh resigned. Federation has 60 days to find a new boss
"You have to step aside when you are on top" commented Nemeth
(26 May 2015)
Almaty will host Asian Cup 2016
The city of Almaty, Kazakhstan, will host the traditional Asian Cup in August 2016. U20 teams of Kazakhstan, Japan, South Korea and a club from Russian MHL have confirmed their participation. China and North Korea have not yet decided to participate
(26 May 2015)
Atlant Moscow Oblast won't play in next KHL season
As reported by website Chempionat.ru KHL President Dmitri Chernyshenko has officially confirmed that Atlant Moscow Oblast will not participate in the next season of KHL due to financial problems. "Because of the financial problems Atlant won't be on ice next season. We' ll see what will happen next"- said mr. Chernyshenko. Junior teams, including Mytischi Atlantes of the MHL, continue to operate regularly
(22 May 2015)
KHL All-Star Team
The KHL All-Star Team was announced today:

Goalie: Anders Nilsson, Ak Bars Kazan
Defensemen: Maxim Chudinov, SKA St. Petersburg, Nikita Zaitsev, CSKA Moskva
Forwards: Artemy Panarin, SKA St. Petersburg, Alexander Radulov, CSKA Moskva, Steve Moses, Jokerit
(21 May 2015)
Vladimir Ruzicka signed for ten years with Chomutov
Czech Republic national team headcoch Vladimir Ruzicka signed a ten years contract with Extraliga newly promoted Chomutov Pirates putting an end to the rumours about his sign with Avangard Omsk. Former coach Břetislav Kopřiva and Jan Stastny will be the assistants. Until now Ruzicka coached only Slavia Praha and Czech National Team
(21 May 2015)
End of season awards in Hungary
The Hungarian Ice Hockey Federation announced their end of season awards for the 2014-15 season.
Gábor Ocskay Award - Best Forward: Dániel Kóger (Fehérvár AV19)
Vedres Cup - Best Goalie: Miklós Rajna (Fehérvár AV19)
Miklós Cup - Most technical players: István Bartalis (Fehérvár AV19)
Kósa Cup - Rookie of the Year: Balázs Sebők (Hokki, Finland)
Leveles Cup - Best youth player: Máté Gáspár (EHC Linz, Austria)
Miklós Séra Award - Best youth coach: Tyler Dietrich (Fehérvár AV19)

Male player of the year: Zoltán Hetényi (Fehérvár AV19)
Female player of the year: Anikó Németh (KMH Budapest)
Inline player of the year: Zoltán Revák (Ferencváros)
(21 May 2015)
Hockey competitive odds
It's not surprising that many athletes love gambling. Most of them are risk-lovers and they go all over the place in search of that adrenaline and competitive high that makes you feel alive. All new popular sport betting bookmaker Betway offers the most competitive odds on the market and also gives you the chance to test yourself on card games. Placing bets with Betway has never been easier. Check out what the current online betting odds are and start the fun.
Staff wanted
A large group of hockey fans from around world has helped build this site. We are always looking for more people that want to help out. It doesn't matter if you want to write articles, work with player stats or just want to help out with something else. If you're interested in helping us making this site even better, please contact us at
info@eurohockey.com.
Interviews
Our interviews are easiest found
here
Forums are great

Discuss your favourite team or player with other fans on one of our discussion boards!

Czech Rep.: Tipsport extraliga | 1.liga | 2.liga

Slovakia: Tipsport Extraliga | 1.liga

Sweden: SHL | HockeyAllsvenskan
Other: EBEL | Belarus | Croatia | Denmark | Estonia | France | Great Britain | Iceland | Italy | Latvia | Lithuania | MOL-liga | Norway | Poland | Romania | Serbia | Slovenia | Spain | NHL | AHL |
League standings
Game fixtures
League leaders