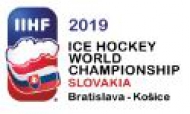 There was little Entente Cordiale between these two teams as France and Great Britain fought for the right to stay in Pool A and go to Switzerland next season. Read more»
19 May 2019 | Heavily favoured, the Slovaks maintained there challenge for a play off place when they comprehensively beat Great Britain. Read more»

18 May 2019 | Finland went 2-1 all time against Great Britain when a fluent skating Finnish side won by 3 goals. Read more»

17 May 2019 | Since the financial situation of Slovakian club is still unclear, KHL made two calendars for the next season Read more»
Alps Hockey League announces teams for the upcoming season
The preparations for the upcoming Alps Hockey League season are already in full swing. For the 2019/2020 season, a total of 19 entries have been received in time. The applications of these 19 teams were also confirmed by the respective national associations from Austria, Italy and Slovenia. Thus, in addition to the existing 17 teams of the previous season, the Vienna Capital Silver and Steel Wing Linz will also be part of the Alps Hockey League. The championship mode will be determined at the AHL-Forum on the 1st of June.
Austrian teams:
EC Bregenzerwald
EC "Die Adler" Stadtwerke Kitzbühel
EC-KAC II
EHC Alge Elastic Lustenau
EK Die Zeller Eisbären
Red Bull Hockey Juniors
VEU Feldkirch
Vienna Capital Silver
Steel Wing Linz
Italiean teams:
HC Fassa Falcons
HC Gherdeina Valgardena.it
HC Val Pusteria
Hockey Club Milano Bears
Migross Supermercati Asiago Hockey
Rittner Buam
S.G. Cortina Hafro
Wipptal Broncos Weihenstephan
Slovenian teams:
HDD SIJ Acroni Jesenice
HK SZ Olimpija
(21 May 2019)
Slovakia, USA and Canada wins pre-WHC games
With the World Championship three days away three tournament preparing games was played today. The World Championship host Slovakia beat Norway 3-2 in overtime. USA beat Germany 5-2 and Canada beat Austria 7-5 (7-6 after overtime).
(07 May 2019)
Three late goals give Denmark the win over Austria
Nicklas Jensen, Frederik Storm and Jesper Aabo Jensen scored late goals when Denmark beat Austria 3-1. Peter Schneider scored the Austrian goal.
(05 May 2019)
Easy win for Slovakia over Great Britain
The newcomer of the World Championship, Great Britain, played the host Slovakia in Poprad in a pre-tournament game. Slovakia had no problem to win 6-1.
(04 May 2019)
Switzerland wins WC preparation against Latvia
Switzerland beat Latvia 4-1 in Herisau tonight. Miks Indrasis scored 1-0 for Latvia in the first period. Switzerland then scored two goals in the second period and teo in the third. Swiss goals: Gregory Hofmann, Noah Rod, Lukas Frick and Vincent Praplan.
(03 May 2019)
France beat Italy
In Cergy-Pontoise tonight France beat Italy 6-2. Guillaume Leclerc, Jonathan Janil, Sacha Treille, Damien Fleury, Jordann Perret and Tim Bozon scored for France. Anthony Bardaro and Giovanni Morini for Italy.
(03 May 2019)
One goal enough for HPK
HPK beat Kärpät 1-0 tonight in the sixth game of the Finnish Liiga finals. Valtteri Puustinen scored the lonely goal in the second period. The Finnish championship will now be decided in the seventh game on Saturday.
(02 May 2019)
Banska Bystrica won't play in CHL
Slovakian tri-champion Banská Bystrica won't join 19-20 edition of Champions Hockey League.
"Costs are too high - said club President Juraj Koval - so we not joining the Champions League because our participation is financially a loss. Deficit means that we are threatening our own financial security."
Slovakia has a spot avaiable for the competition and according to the rules HKM Zvolen, finished second in the regular season, should replace the champion
(30 Apr 2019)
Do you know that you can support us and show your support for your favourite player or club at the same time. Find the profile of your favourite and click the link to buy a sponsorship of the profile.

Staff wanted
A large group of hockey fans from around world has helped build this site. We are always looking for more people that want to help out. It doesn't matter if you want to write articles, work with player stats or just want to help out with something else. If you're interested in helping us making this site even better, please contact us at
info@eurohockey.com.

Online Casinos Resources
Read reviews of the best online casinos with expert ratings and advice at TheCasinoDB.
Find the best best mobile casinos in Canada! Check out the bonuses and start playing at a great mobile casino!
Specially designed for hockey fans you can find hockey league themed online slot machine games and experience the atmoshpere of an ice hockey arena. For guidance and overview on finding the best sites to play hockey slots and other online casino games check out www.casinocanuck.ca or www.toponlinecasinos.ca.
Forums are great

Discuss your favourite team or player with other fans on one of our discussion boards!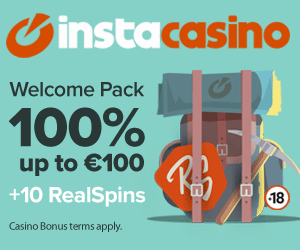 Current events

Czech Rep.: Tipsport extraliga | 1.liga | 2.liga

Slovakia: Tipsport Extraliga | 1.liga

Sweden: SHL | HockeyAllsvenskan
Other: EBEL | Belarus | Croatia | Denmark | Estonia | France | Great Britain | Iceland | Italy | Latvia | Lithuania | MOL-liga | Norway | Poland | Romania | Serbia | Slovenia | Spain | NHL | AHL |
League standings
Game fixtures
League leaders