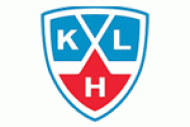 Metallurg Magnitogorsk is the only higher-seeded team to win in regulation, Barys needs two overtime periods, while Salavat and Ak Bars stumble at the early start Read more»
08 Mar 2014 | This years MOL League finals will be filled with firsts Read more»

08 Mar 2014 | Dynamo Moscow, SKA St. Petersburg, LEV Praha and Donbass Donetsk all victorious on Day One. Read more»

08 Mar 2014 | Hamburg Freezers win regular season title for the first time; Kölner Haie lose against league leaders and face Mannheim in a DEL classic in the quarterfinals without home advantage; Berlin gets home advantage for pre-playoffs due to Rankel hattrick. Read more»
DEL with new attendance record
The 364 regular season games in Germany's top ice hockey league were attended by a total of 2,308,736 spectators for a new regular season record in the 20th DEL season. This makes 6,343 fans per game. This comes after an average attendance of 6,172 spectators in the previous regular season. The growth is even more stable considering that in the 2012-13 season there was the 1st ever DEL Winter Game with 55,000 spectators in Nürnberg.
(08 Mar 2014)
Bilyaletdinov new Ak Bars vice president and GM
Zinetula Bilyaletdinov returns to his former club Ak Bars Kazan. The 2009 and 2010 Gagarin Cup champions announced that the veteran hockey coach signs a contract as the new vice president and general manager of the KHL team. This comes after Bilyaletdinov served as the head coach of Team Russia during the last three years, winning the World Championship in 2012 with the team. His contract was not extended after a disappoiting quarterfinal loss against Finland during the 2014 Olympic Winter Games in Sochi.
(07 Mar 2014)
Mongolia will have first indoor rink
Finally Mongolia will have its first ice hockey indoor rink: Goverment decided to implement a project on building a winter sports house to develop winter sports in the country, especially, speed skating, short-track speed skating, ice hockey and curling and to have international joint training.
The country has currently two indoor rinks, in Ulaanbaatar and Bulgan
(07 Mar 2014)
Donbass to play playoffs in Donetsk
Vladimir Shalaev, vice president of KHL, told Russian news website sports-express.ru that there are no plans to reschedule the first playoff round between Donbass Donetsk and Dinamo Riga despite the political crisis between Russia and Ukraine and protests in Donetsk. This comes after a visit by a special committee to the Eastern Ukrainian city.
(05 Mar 2014)
Hamburg head coach stays till 2015
Benoit Laporte, head coach of DEL's 2013-14 regular season winners Hamburg Freezers, extends his contract for another year till summer 2015. The 53 year old Canadian-French dual citizen who participated for France in the 1992 and 1994 Olympic Winter Games, is in charge of the German side already since December 2010 and reached the playoffs in 3 of the 4 seaons.
(05 Mar 2014)
Canada wins Colombia in Pan-American debut
In the only game of the day, Canada opens its Pan-American tournament in Mexico with a 9-3 victory against Colombia. Former Ohio University and Idaho Steelheads Kyle Reed and former EV Landshut Marc Rancourt both scored three goals.
(04 Mar 2014)
Zvolen appoints Josef Turek as new headcoach
Slovak champion HKM Zvolen announced Czech Josef Turek as head coach following the resignation of Julius Supler. Joseph Turek started the season in HK36 Skalica, before to move to Chomutov from November to January. With Zvolen Turek signed a contract until the end of next season.
(28 Feb 2014)
Julius Šupler resigned as coach of HKM Zvolen
Julius Šupler resigned as coach of Zvolen: 63-year-old coach arrived on Zvolen bench in mid-October, when he replaced Cech Lubomir Oslizla. At the time of his arrival Extraliga reigning champion was in 10 place, currently, the team is in 7th with 66 points and three rounds to play, not yey sure of playoffs qualification.
"Perhaps my departure would be a good incentive for players and clubs to mobilize targets and dragged to the desired state. I would hate if my party should be the cause of the failure. I gave all players a chance to show their own potential. It is not an escape from the sinking ship. I did everything in my power: players are well prepared, they can play hockey, now it's up to them how" said in a statement Šupler.
(27 Feb 2014)
Player of the month
Mark Dekanich was named European Player of the Month for December 2013.
Olympics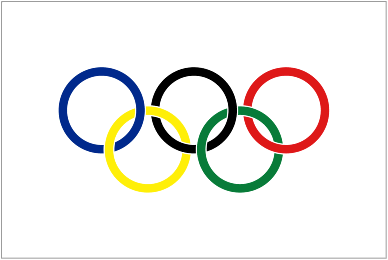 Staff wanted
A large group of hockey fans from around world has helped build this site. We are always looking for more people that want to help out. It doesn't matter if you want to write articles, work with player stats or just want to help out with something else. If you're interested in helping us making this site even better, please contact us at
info@eurohockey.com.
Interviews
Our interviews are easiest found
here
Forums are great

Discuss your favourite team or player with other fans on one of our discussion boards!

Czech Rep.: Tipsport extraliga | 1.liga | 2.liga

Russia: KHL | Vysshaya liga

Slovakia: Tipsport Extraliga | 1.liga

Sweden: SHL | Allsvenskan
Other: NHL | AHL | EBEL | Elite A (ITA) | Magnus (FRA) | GET (NOR) | HL (DEN) | Belarus
League standings
Game fixtures
League leaders