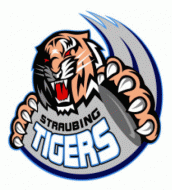 A brief insight into one of the most interesting teams of the current season. Read more»
13 Oct 2015 | One sixth of the season just behind us in Slovak Tipsport liga. HK Dukla Trencin leads the table just before HC 05 Banská Bystrica. Read more»

12 Oct 2015 | All 10 clubs were in action on Saturday night and all five matches went down to the wire. Read more»

12 Oct 2015 | All the DEL action from yesterday's games. Read more»
Bulgaria advances in Olympic Qualifications
Bulgaria take the first step towards PyeongChang 2018 winning 9-1 at Winter Palace in Sofia, in front of 581 spectators, the Qualification game against Georgia. Captain Martin Boyadjiev was the star of the game, scoring 2 goals and serving 6 assists. His teammates at CSKA Sofia Yanaki Gachev (3+3) and Petar Mihov (2+3), along with Kristian Semkov and Bogdan Stefanov also contributed to demolish the weak Georgian team. Fiery Crusaders Tbilisi forward Vitali Dumbaze scored the only goal for Georgia.
Bulgarian coach Kirill Hudulov granted one minute on ice at 51-years-old legendary goalie Konstantin Mikhailov
Now Bulgaria will play next round of Olympic qualification at Tallinn, Estonia from 5 to 8 November against Estonia, Mexico and Israel
(11 Oct 2015)
Two KHL players temporarily banned today
After an accurate review, the KHL board has temporarily banned two players from playing the next few games of the Kontinental Hockey League: Barys Astana forward Dustin Boyd and Evgeny Artyukhin (SKA St. Petersburg) were suspended because of misconduct for four and one games respectively, after the major penalties inflicted against their teams already during Saturday's matches. Alexei Pepelyayev, the Torpedo player hit by Boyd, even required medical treatment and therefore spent the rest of the match outside the ice rink, while Semyon Afonasyevsky, the Traktor forward who collided with Artyukhin, didn't receive serious injuries.
(05 Oct 2015)
Yuzhny Ural Orsk fires coach
Andrei Martemiyanov has resigned from the position of headcoach at Yuzhny Ural Orsk after seven games and just one victory in regulation time. Former captain and current hockey school coach Vitaly Kazarin was appointed as interim coach.
"Of course the start of the championship wasn't satisfactory. When the team arrived in Orsk, we met with the coach, talks and take a mutual decision to terminate the contract" said Minister of Regional Sports Oleg Pivunov
(05 Oct 2015)
Graz 99ers fire head coach
The Graz 99ers reacted to their poor start in EBEL by releasing Todd Björkstrand from his duties as head coach and GM. Assistant coach Ivo Jan has been promoted to the position of head coach and will try to bring his team out of last place. Teppo Kivelä will continue in his role as assistant coach.
(05 Oct 2015)
Nuremberg Ice Tigers lead the DEL
With a 3-2 victory against reigning champions Adler Mannheim, the Ice Tigers are now the new leaders of the Deutsche Eishockey Liga. For the Franconians is the first win in Mannheim since 2010. The Eisbären Berlin and the Straubing Tigers follow in the leading table after having been both defeated today.
(04 Oct 2015)
Traktor Chelyabinsk defeats reigning champions
With a 2-1 victory in overtime, Traktor Chelyabinsk puts an end to a not-so-entertaining game against SKA St. Petersburg, last year's winners of the Gagarin Cup. It is the third loss in a row for the reigning champions, which remain seventh in the Western Conference standings.
(03 Oct 2015)
HC Sochi triumphs against Podolsk
Vityaz Podolsk has been ultimately thrashed today by HC Sochi. The team from the Black Sea coast scored 5 goals to none winning a really one-way game and ending a string of two consecutive losses on the ice.
(03 Oct 2015)
Dinamo Minsk wins against Avangard Omsk
With four goals (the latter on numerical inferiority and with empty net) and one assist, Matt Ellison literally challenges Avangard Omsk on his own: the Belarusian team from the capital city Minsk, aided by the decisive contribution of the Canadian player of Blackhawcks' fame, ends up winning 4-2, the remaining goal being scored by the captain Alexei Kalyuzhny. Despite the goals by Fishenko and Perezhogin, Omsk leaves the arena disappinted and with no points.
(03 Oct 2015)
Hockey competitive odds
It's not surprising that many athletes love gambling. Most of them are risk-lovers and they go all over the place in search of that adrenaline and competitive high that makes you feel alive. All new popular sport betting bookmaker Betway offers the most competitive odds on the market and also gives you the chance to test yourself on card games. Placing bets with Betway has never been easier. Check out what the current online betting odds are and start the fun.
Staff wanted
A large group of hockey fans from around world has helped build this site. We are always looking for more people that want to help out. It doesn't matter if you want to write articles, work with player stats or just want to help out with something else. If you're interested in helping us making this site even better, please contact us at
info@eurohockey.com.
Interviews
Our interviews are easiest found
here
Forums are great

Discuss your favourite team or player with other fans on one of our discussion boards!

Czech Rep.: Tipsport extraliga | 1.liga | 2.liga

Slovakia: Tipsport Extraliga | 1.liga

Sweden: SHL | HockeyAllsvenskan
Other: EBEL | Belarus | Croatia | Denmark | Estonia | France | Great Britain | Iceland | Italy | Latvia | Lithuania | MOL-liga | Norway | Poland | Romania | Serbia | Slovenia | Spain | NHL | AHL |
League standings
Game fixtures
League leaders