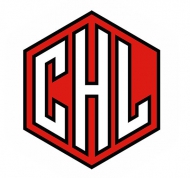 It was close for Frölunda last year when they lost the CHL final to Luleå but this season they managed to go all the way. Frölunda beat Kärpät 2-1. Read more»
09 Feb 2016 | We are very glad and honored to announce the creation of the Royal Moroccan Ice Hockey Federation (la Fédération Royale Marocaine de Hockey sur Glace, FRMHG). The FRMHG will take over as the governing body of Ice Hockey in Morocco. Read more»

07 Feb 2016 | After winning two games in a row in over 3 and a half months with yesterdays win over EV Zug, the Flyers extend their streak to 3 wins and lifted Sean Simpson's team back on a play off spot. Read more»

04 Feb 2016 | The Play-Offs are in sight and the games are becoming more intense now. In Liiga's midweek game day we saw a couple of important fights for a good position in the postseason. Tappara could not finish its comeback against JYP and Ässät gained some ground against KalPa. Read more»
Odense beat Frederikshavn in the Danish Cup final
The Danish league leader Fredrikshavn played at home and was big favorite in the cup final against Odense. But the away team scored twice in the first seven minutes and added two more goals in the third period to win 4-0.
(07 Feb 2016)
HK Mogo wins Latvian Cup
Current national champion HK Mogo win the first edition of new format of Latvian Cup, a tournament resumed after being played on and off in the past, , by beating 4-3 HK Kurbads with a spectacular comeback from 0-3 in the final, played at Arena Riga in front of 2150 spectators. Mogo forward Miks Lipsbergs, with 2 goals and one assist, earns the MVP title.
(05 Feb 2016)
Dusan Gregor new coach at Piestany
Dusan Gregor, 54, is the new coach of Slovakian Extraliga club SHK Piestany. He replaced fired Leo Gudas. "Dušan Gregor was one of the coaches, which we were interested in before the season. We knew that he was still free, so we call him and we agreed. I believe this is the right choice" said club President Jaroslav Lušňák. Gregor coached Dukla Trencin, Martin,Košice and Žilina in his homeland, Liberec and Slavia Praha - his last commitment - in Czech Republic, Sokol Krasnoyarsk and Saryarka Karaganda in VHL and Admiral Vladivostok in KHL.
Branislav Janos will serve as assistant coach
(03 Feb 2016)
Miroslav Frycer is the new coach of Morzine; Dusseau at Neuilly
Czech Miroslav Frycer, 59, is the new coach of Ligue Magnus club Morzine Avoriaz replacing fired Tommie Hartogs. Frycer closed last season his two-years experience at Sanok with one national title and a fourth place and two Polish Cup finals, both lost. Morzine will play in play-outs to avoid relegation.
François Dusseau, fired by Lyon on January 13, finds a new job as assistant coach of Frank Spinozzi at Neuilly sur Marne, in French 2nd division
(02 Feb 2016)
Serie A: Paul Zanette returns to Asiago
Paul Zanette, an Italian-Canadian dual citizen, has signed a contract with defending Italian champion Asiago Hockey. The 27-year old two-way-forward has already played for the 'stellati' during the 2012/2013 and 2013/2014 season, collecting 45 goals and 60 assists. He spent the last season in EBEL, also representing Bolzano in the CHL, before joining the Edinburgh Capitals (EIHL) this past off-season. He is expected to be an impact player on Asiago's route to defend the 'scudetto'.
(02 Feb 2016)
Serie A: Trevor Johnson leaves Valpe, joins the Wolves
Defenceman Trevor Johnson, who possesses both the Italian and Canadian citizenship, has decided to leave the financially troubled Valpellice Bulldogs. The 34-year-old former member of the Italian national team has been the captain of the Bulldogs for the past 5 seasons. He now joins HC Pustertal Wolves, who are currently ranked on second place in Serie A. In 395 games in Italy's top league the blueliner has collected 348 points.
(01 Feb 2016)
Piestany fired coaching duo
SHK 37 Piestany announced the club fired coach Leo Gudas and his assistant Jozef Krisak after a period of poor results beginning in December. The name of new coach will be announced shortly. Gudas arrived on Piestany bench in December 2014 and held team to playoffs quarterfinals last season
(01 Feb 2016)
Serie A: Tyler Weiman is Pustertals new goalkeeper
After Juuso Riksman left HC Pustertal because of personal reasons, the Wolves have now found their new net minder. 31-year-old Tyler Weiman has signed a contract for the remainder of the season.
(01 Feb 2016)
Hockey competitive odds
It's not surprising that many athletes love gambling. Most of them are risk-lovers and they go all over the place in search of that adrenaline and competitive high that makes you feel alive. All new popular sport betting bookmaker Betway offers the most competitive odds on the market and also gives you the chance to test yourself on card games. Placing bets with Betway has never been easier. Check out what the current online betting odds are and start the fun.
Staff wanted
A large group of hockey fans from around world has helped build this site. We are always looking for more people that want to help out. It doesn't matter if you want to write articles, work with player stats or just want to help out with something else. If you're interested in helping us making this site even better, please contact us at
info@eurohockey.com.
Interviews
Our interviews are easiest found
here
Forums are great

Discuss your favourite team or player with other fans on one of our discussion boards!

Czech Rep.: Tipsport extraliga | 1.liga | 2.liga

Slovakia: Tipsport Extraliga | 1.liga

Sweden: SHL | HockeyAllsvenskan
Other: EBEL | Belarus | Croatia | Denmark | Estonia | France | Great Britain | Iceland | Italy | Latvia | Lithuania | MOL-liga | Norway | Poland | Romania | Serbia | Slovenia | Spain | NHL | AHL |
League standings
Game fixtures
League leaders