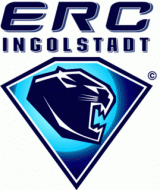 The 2013-14 DEL champions were forced to change cooperation partners after the relegation of EV Landshut this summer. Read more»
02 Aug 2015 | Cam Abbott, 31, is forced to stop playing hockey. Too many hits at his head with concussions to the brain stops the Luleå HF player to end his career. -"I have to stop and keep my health," he said to Norrbottens-Kuriren. Read more»

01 Aug 2015 | The National Junior Evaluation Camp that starts tomorrow in Lake Placid is part of the process in selecting the 2016 U.S. National Junior Team that will compete at the 2016 World Junior Championship in Helsinki, Finland. Besides two American teams (USA White and USA Blue) also Sweden U20 and Finland U20 participate. Read more»

31 Jul 2015 | IOC announced the 2022 Olympic host city today. Beijing, China was chosen ahead of Almaty in Kazakshtan at the 128th IOC session in Kuala Lumpur, Malaysia. Read more»
Sebastian Elwing honored with farewell game
On Saturday, goalie Sebastian Elwing ended his career after 15 years in professional ice hockey in the two top divisions in Germany with a farewell game.
About 2000 fans and many current German national team players came to Weißwasser, home of DEL2 team Lausitzer Füchse, who Elwing played for during 6 different seasons, to give Elwing a deserved farewell. Elwing won the DEL title with home town club Eisbären Berlin in 2012-13 but had to end his career this spring at age 35 after not being able to play after the 2013-14 season due to a knee injury.
(05 Aug 2015)
Evaluation Camp in Lake Placid
At the U20 Evaluation Camp in Lake Placid Sweden beat USA Blue 5-2 while Finland lost 5-2 to USA White.
(03 Aug 2015)
Guvernor's Cup
Guvernor's Cup involving six KHL teams started today in Nizhny Novgorod. Lada beat Neftekhimik 3-2 (OT), Lokomotiv beat Ak Bars 3-0 and the home team Torpedo lost 2-4 to Salavat Yulaev.
(01 Aug 2015)
Amur beats Japan
Amur Khabarovsk beat Team Japan 3-0 in an exhibition game today.
(01 Aug 2015)
Andreas Jämtin to KHL
Former HV71 and Linköping HC player, Andreas Jämtin has signed with Medvescak Zagreb in KHL. The contract is signed for one year, Medvescak Zagreb announced. Andreas was one of the key players in HV71 last season and he's certainly going to be an important player for Medvescak.
(01 Aug 2015)
Kiprusoff to coach TuTo
Former Montreal Canadiens and New York Islanders defenseman Marko Kiprusoff will be new assistant coach for the Finnish Mestis team TuTo. Last year he was assistant coach of TPS. As a player he won the World Championship in 1995.
(31 Jul 2015)
Niklas Treutle to play in NHL
EHC Red Bull München lost their goalie talent Niklas Treutle. The club and the goalie ended the contract so that the player can join the Arizona Coyotes organization to chase his NHL dream. He is the second DEL goalie to join the Arizona Coyotes organization this summer after Tyler Beskorowany (Düsseldorfer EG) who will play for their AHL farmteam Springfield Falcons. München already had signed a good replacement in German national goalie Danny aus den Birken.
(31 Jul 2015)
HC Lada fired Belarussian goalie because of problems with discipline
HC Lada Togliatti fired Belarussian goalie Stepan Goryachevskikh because of problems with discipline. Headcoach Sergei Svetlov was dissatisfied with the goalkeeper and decided to terminate the contract with the player.
Last season Goryachevskikh played 29 games in Yugra Khanty-Mansiysk (GAA 2.60, SVS% .910).
(30 Jul 2015)
Hockey competitive odds
It's not surprising that many athletes love gambling. Most of them are risk-lovers and they go all over the place in search of that adrenaline and competitive high that makes you feel alive. All new popular sport betting bookmaker Betway offers the most competitive odds on the market and also gives you the chance to test yourself on card games. Placing bets with Betway has never been easier. Check out what the current online betting odds are and start the fun.
Staff wanted
A large group of hockey fans from around world has helped build this site. We are always looking for more people that want to help out. It doesn't matter if you want to write articles, work with player stats or just want to help out with something else. If you're interested in helping us making this site even better, please contact us at
info@eurohockey.com.
Interviews
Our interviews are easiest found
here
Forums are great

Discuss your favourite team or player with other fans on one of our discussion boards!

Czech Rep.: Tipsport extraliga | 1.liga | 2.liga

Slovakia: Tipsport Extraliga | 1.liga

Sweden: SHL | HockeyAllsvenskan
Other: EBEL | Belarus | Croatia | Denmark | Estonia | France | Great Britain | Iceland | Italy | Latvia | Lithuania | MOL-liga | Norway | Poland | Romania | Serbia | Slovenia | Spain | NHL | AHL |
League standings
Game fixtures
League leaders