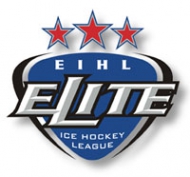 After nearly an absence of 15 years one of England's more popular teams have made a return to the top flight of English ice hockey. Due to the liquidation of Hull Stingrays the EIHL were short one team for the forthcoming season. Read more»
04 Jul 2015 | The 2014-2015 season in a glance: check out the most comprehensive summary of what has happened around the world on the hockey rinks Read more»

30 Jun 2015 | Today the 60 franchises of the Canadian Hockey League had the opportunity to draft their next international stars. Whereas the majority of players selected in the Import Draft were Russians, including first overall pick Vladimir Kuznetsov, also some prospects from more 'exotic' hockey nations caught the attention of the CHL scouts. Read more»

29 Jun 2015 | Swedish U20 Head Coach Rikard Grönborg has named 24 players for the tournament against USA and Finland in Lake Placid in August. Read more»
Sapporo will host Olympic Pre-Qualification Group J
The Tsukisamu Gymnasium in Sapporo will be the venue for Group J of the Olympic Pre-Qualification for the 2018 Olympic men's ice hockey tournament, scheduled for 11 to 14 February 2016. Japan, Ukraine, Croatia and Romania will battle for a spot in the Final Olympic Qualification held 1-4 September 2016 in three groups.
Built for 1972 Olympics, Tsukisamu has a 5831 capacity and normally hosts Asia League games. Hosted the IHWC Division Ib in 2008 and last March the World Women's Curling Championship
(05 Jul 2015)
Kristall Saratov and Dizel Penza will play in VHL, Kuban is out
New moviments in VHL: contrary to the allegations made by VHL Managing Director German Skoropupov last week, Dizel Penza will play in next VHL, along with the return of Kristall Saratov, not played in VHL last season for financial reasons. After much uncertainty,it's now official the withdrawal of Kuban Krasnodar: "We all believed until the last second that will be able to solve the financial issues and to play in VHL, but the economic situation in the country and in the region, not allowed to do it." said Kuban CEO Viktor Babenko
(03 Jul 2015)
KHL schedule announced
The KHL schedule for 2015-16 can now be found in our games database.
(30 Jun 2015)
HS Rīga '98 will play in Latvian Virsiliga
Latvian 1 Liga finalist HS Rīga '98 will play next season in Virsliga, lead by coaches Leonids Beresnevs and Andrejs Ignatovičs. The roster will be composed mostly by 1997 and 1998 born players
(29 Jun 2015)
New Manchester Storm replaces Stingrays
- eliteleague.co.uk release
Ice hockey's Manchester Storm are back and when the puck drops in September, they will be playing in the top flight of British ice hockey - the Elite Ice Hockey League.
The Storm will be owned and operated by The Ice Rink Company Ltd, spearheaded by Mark Johnson, and will play out of Silverblades Ice Rink Altrincham.
The rebirth of the Storm keeps the EIHL at 10 strong teams for the upcoming campaign, as Manchester effectively replace Hull Stingrays in all competitions.
The Elite Ice Hockey League approached the new bosses of the Storm a week ago when it emerged that new circumstances meant that the participation of the Hull Stingrays in season 2015-16 was in jeopardy.
Earlier today it was confirmed that Hull would not be taking part in the upcoming campaign.
Manchester Storm were represented at an EIHL board meeting today and were unanimously welcomed into the league.
Mark Johnson, director of the Storm, said: "These are exciting times for ice hockey in the Manchester area and when we were approached by the EIHL to join the league, we pulled out all the stops to make it happen.
(27 Jun 2015)
Former KH Sanok president faces charges
Former President of KH Sanok Piotr Krysiak will face a total of three charges - false declaration and double transgression of the Commercial Companies Code - later this month. If guilty, he can expect a sentence from 6 months to 8 years in prison.
The investigation covered the period from July 2011 to May 2013. The prosecutor's office has determined that the former president had at that time signed fake contracts with 27 players, two coaches and an employee of the club.
Krysiak has pleaded not guilty
(26 Jun 2015)
Nove Zamky won't play in MOL Liga next season
Slovakia Hockey Federation does not allow HC Nove Zamky to play in MOL Liga anymore. "Thursday after I spoke with the President of the Federation, it became clear that there is no chance to play in MOL League - said Ferenc Sucharda - so I immediately informed the league. Now we will work to return in MOL Liga in 2016." Nove Zamky entered into MOL Liga in 2012-13, winning the title in 2013-2014 season. MOL Liga has currently 9 teams, with the addition of MAC Budapest and SAPA Fehervar 2 for the next season
(26 Jun 2015)
Rastislav Stana not to return for next season
Sparta Praha Slovak goalie Rastislav Stana, who prematurely ended last season due to heart problems,won't be back for next saeason. Stana at the moment can't play sports neither at recreational level.
Last December doctors diagnosed Stana a pneumonia. Further examination revealed a weakened heart function and inflammation of the heart muscle
"I decided to skip next season. Let's see how my health will and if doctors allow me to play" said Stana at Radio Slovakia.
(22 Jun 2015)
Hockey competitive odds
It's not surprising that many athletes love gambling. Most of them are risk-lovers and they go all over the place in search of that adrenaline and competitive high that makes you feel alive. All new popular sport betting bookmaker Betway offers the most competitive odds on the market and also gives you the chance to test yourself on card games. Placing bets with Betway has never been easier. Check out what the current online betting odds are and start the fun.
Staff wanted
A large group of hockey fans from around world has helped build this site. We are always looking for more people that want to help out. It doesn't matter if you want to write articles, work with player stats or just want to help out with something else. If you're interested in helping us making this site even better, please contact us at
info@eurohockey.com.
Interviews
Our interviews are easiest found
here
Forums are great

Discuss your favourite team or player with other fans on one of our discussion boards!

Czech Rep.: Tipsport extraliga | 1.liga | 2.liga

Slovakia: Tipsport Extraliga | 1.liga

Sweden: SHL | HockeyAllsvenskan
Other: EBEL | Belarus | Croatia | Denmark | Estonia | France | Great Britain | Iceland | Italy | Latvia | Lithuania | MOL-liga | Norway | Poland | Romania | Serbia | Slovenia | Spain | NHL | AHL |
League standings
Game fixtures
League leaders