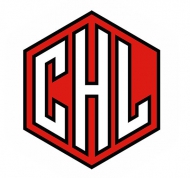 Frölunda won their second straight game tonight after a hard game against JYP Jyväskylä. Färjestad had an equaly tough game against Davos, where the game went to overtime. Read more»
28 Aug 2015 | Chaika and Djurgården both won its JCWC semifinal 5-2 today. Read more»

27 Aug 2015 | Djurgårdens IF, Skellefteå AIK and Växjö Lakers all won their games in tonights round of CHL. But it were tough games for them all. Read more»

27 Aug 2015 | It's gameday in CHL and Djurgårdens IF, Skellefteå AIK and Växjö Lakers are playing in todays games. Djurgården lost their first game against Tappara Tampere, but will they have their revenge tonight? Read more»
Ertis Pavlodar lost decisive game by forfeit
Cup holder and national champion Ertis Pavlodar was awarded a 5-0 forfeit loss in the last match of Kazakhstan Cup against Gornyak Rudny for alligning four young players born after 01 January 1991 instead of five, as determined by rules of competition. After the game, won by Ertis 3-2 after shootouts, Gornayk has filed a protest to the federation, which was examinated and accepted. Individual statistics for the game will be maintained, according to the rule
Thus, Gornyak Rudny won Group B and will play the final against Arlan Kokshetau, winner of Group A
Nomad Astana and Beybarys Atyrau will battle for the bronze. Both games are scheduled for August 29
(28 Aug 2015)
Marty twins retires from the Swiss national team
Swiss twin sisters Julia and Stefanie Marty announce that they retire from the Swiss women's team after 11 years. Julia retires also from club hockey while Stefanie will play another year for Université Neuchâtel.
(27 Aug 2015)
Swedish Preseason games Wednesday August 26
Following Swedish teams are participating in todays preseason games. Frölunda HC - BIK Karlskoga, HC Lugano - Malmö Redhawks, Ambri Piotta - Karlskrona HK.
(26 Aug 2015)
Swedish Preseason games Tuesday August 25th
There's been four preseason games in Sweden today. VIK Västerås HK-Linköping HC 1-2, AIK-Vita Hästen 2-1, Mora IK-Leksands IF, Sundsvall-Österund 2-3 (SO). With Linköpings win, the team now have four straight wins.
(25 Aug 2015)
Swiss goalie injured
The 22-year-old keeper of Kloten Flyers, Luca Boltshauser, was injured on Friday during the preseason game against Schwenninger Wild Wings. His shoulder needs surgery. He will be out of play for 4 to 5 months.
(24 Aug 2015)
HV71 Defenseman out for six months
Lawrence Pilut, HV71, is forced to operate his shoulder in order to strengthen it up. HV71 decided today to let Lawrence operate his shoulder. This means that the young talent will be out up to six months.
(24 Aug 2015)
Klotens Luca Boltshauser out 4-5 months
According to the Kloten Flyers, newly acquired goalie, Luca Boltshauser, injured his shoulder and will be out after surgery for 4-5 months. He injured himself in a friendly game at home against the Schwenninger Wild Wings.
(24 Aug 2015)
HC Bolzano kick off transfer campaign
HC Bolzano Foxes, the Italian representative in EBEL, has been faced with financial difficulties and therefore is only starting to build its new team now. After bringing back coach Tom Pokel, hero of the suprise 2014 EBEL championship title, the Italian national team players Marco Insam and Anton Bernard have been resigned.
The club also announced its first acquisitions. 23 year old speedy Canadian center Taylor Vause and 36-year old veteran forward Nate DiCasmirro, who possesses the Italian, American and Canadian citizenship, have been added to the roster of the 19-time Italian champion.
(24 Aug 2015)
Hockey competitive odds
It's not surprising that many athletes love gambling. Most of them are risk-lovers and they go all over the place in search of that adrenaline and competitive high that makes you feel alive. All new popular sport betting bookmaker Betway offers the most competitive odds on the market and also gives you the chance to test yourself on card games. Placing bets with Betway has never been easier. Check out what the current online betting odds are and start the fun.
Staff wanted
A large group of hockey fans from around world has helped build this site. We are always looking for more people that want to help out. It doesn't matter if you want to write articles, work with player stats or just want to help out with something else. If you're interested in helping us making this site even better, please contact us at
info@eurohockey.com.
Interviews
Our interviews are easiest found
here
Forums are great

Discuss your favourite team or player with other fans on one of our discussion boards!

Czech Rep.: Tipsport extraliga | 1.liga | 2.liga

Slovakia: Tipsport Extraliga | 1.liga

Sweden: SHL | HockeyAllsvenskan
Other: EBEL | Belarus | Croatia | Denmark | Estonia | France | Great Britain | Iceland | Italy | Latvia | Lithuania | MOL-liga | Norway | Poland | Romania | Serbia | Slovenia | Spain | NHL | AHL |
League standings
Game fixtures
League leaders