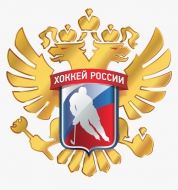 The Russian Federation declared champions the teams at the top of standing when the Leagues were stopped Read more»
12 Jun 2020 | According to Miroslav Šatan, the next season of Slovakian Extraliga is in danger. Read more»

11 Jun 2020 | The effect of Covid-19 outbreak can affect the next Latvian League Read more»

29 May 2020 | The 2020 Fenix Outdoor European Hockey Awards were announced by the Alliance of European Hockey Clubs (E.H.C.). It's the fourth year the E.H.C. has recognized the best accomplishments in the European clubs and leagues. The annual Awards Gala in Prague was cancelled due to the Coronavirus pandemic. Read more»
IIHF suspended the players involved in match-fixing in Belarus
All the players involved in the match-fixing scandal in Belarus received a provisional suspension by IIHF as reported in a short note issued by International Federation:
"in accordance with IIHF Code of Conduct Rule 3.6, the IIHF has decided to provisionally suspend the players from all ice hockey competitions or activities authorized and/or organized by the IIHF or any IIHF Member National Association as of 2 July 2020.These cases will now be referred to the IIHF Disciplinary Board for further review and sanctioning."
The players, all from Dinamo Maladzyechna, are:
Goaltender Alexei Ivanov
Defenders Nikita Ustinenko, Sergei Sheleg and Alexander Syrei
Forwards Pavel Boyarchuk,Stanislav Kuchkin and Vyacheslav Lisichkin
(04 Jul 2020)
Slovak Extraliga should start on October 2
The beginning of the Tipsport Extraliga was tentatively set for October 2. The date should be finally confirmed for next Tuesday at the club meeting in Zvolen. The competition should have 12 participants but the position of Hungarian teams is still unknown
The regular season will have 50 rounds. The best six teams will advance to the playoffs automatically, the teams in 7th-10th place will play the preliminary round for participation in the elimination round. No team will be relegated and the winner of the 1 Liga will earn a direct promotion.
(02 Jul 2020)
Tomek Valtonen resigned as Poland coach
Finnish Tomek Valtonen resigned as Poland National Team as reported by Hokej.net portal.
"We have not reached agreement on organizational issues. Next season I will be working in a foreign club and I will not be able to visit Poland more often, which was what the Polish Ice Hockey Association expected from me" said Valtonen
(18 Jun 2020)
All 23 KHL clubs have applied for next season
KHL President Alexei Morozov said all 23 clubs have already submitted financial documents in accordance with the regulations. Now the league will analyze the financial documents sent by the clubs and will present its opinion to the KHL Board of Directors for the final approvation.
(15 Jun 2020)
Kriss Grundmanis suspended for doping
Latvian defender Kriss Grundmanis was disqualified for 4 years for being tested positive for a doping test carried out last December after a match of the championship of Latvia. The 31-year-old defense player revealed a forbidden substance in the blood - meldonium.
Grundmanis received a "mandatory temporary ban" on sports as of January 20, 2020 which has now grown into a four-year period, until January 19, 2024.
During his career, Grundmanis has played in North America, Czech Republic, Great Britain and Kazakhstan. He has spent the last three seasons in JLSS Zemgale. He represented Latvia in seven junior world championships
(08 Jun 2020)
Slovakia will add a new competition
To financially help the clubs and compensate the premature end of the season, the Slovak Federation announced the creatiion of a new trophy, called Super Cup, for the next season. The clubs finished in the first six places in the last season plus two more teams resulting from a qualification round involving eight clubs will enter in the competition
(17 May 2020)
Awards in Belarus assigned
The Belarusian Federation announced the awards for the 19-20 Extraliga, one of few leagues completed in Europe. The winners are determined by the votes of all Extraliga clubs
Best Goalie: Maxim Malyutin (Shakhtar Soligorsk)
Best Defender: Andrei Antonov (Yunost Minsk)
Best Forward: Nikita Remezov (Neman Grodno)
Best Young Player: Nasser Subkhi (HK Gomel)
Playoffs MVP: Maxim Malyutin (Shakhtar Soligorsk)
Coach of the Year: Yuri Faikov (Shakhtar Soligorsk)
(17 May 2020)
Hlinka Gretzky Cup cancelled
Hockey Canada announced the traditional junior tournament Hlinka Gretzky Cup, which was to be hosted next August 3-8 in Edmonton and Red Deer, Alberta, was cancelled due to the coronavirus outbreak
(12 May 2020)
Do you know that you can support us and show your support for your favourite player or club at the same time. Find the profile of your favourite and click the link to buy a sponsorship of the profile.

Staff wanted
A large group of hockey fans from around world has helped build this site. We are always looking for more people that want to help out. It doesn't matter if you want to write articles, work with player stats or just want to help out with something else. If you're interested in helping us making this site even better, please contact us at
info@eurohockey.com.
Online Casinos Resources
Check out CasinoFever.ca for the best comparison of Canadian casinos online.
Forums are great

Discuss your favourite team or player with other fans on one of our discussion boards!

Czech Rep.: Tipsport extraliga | 1.liga | 2.liga

Slovakia: Tipsport Extraliga | 1.liga

Sweden: SHL | HockeyAllsvenskan
Other: EBEL | Belarus | Croatia | Denmark | Estonia | France | Great Britain | Iceland | Italy | Latvia | Lithuania | MOL-liga | Norway | Poland | Romania | Serbia | Slovenia | Spain | NHL | AHL |
League standings
Game fixtures
League leaders