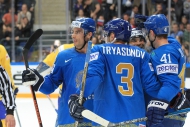 Kazakhstan have won the top division of the 2017 Asian Winter Games thanks to an easy 7-0 win over the hosts from Japan. Read more»
26 Feb 2017 | In just their tournament debut, Turkmenistan has won the 2017 Division II Asian Winter Games for their first ever gold medal. Read more»

25 Feb 2017 | A 14-0 victory over Singapore has given Thailand their first ever ice hockey gold, taking place at the 2017 Asian Winter Games in Sapporo, Japan. Read more»

24 Feb 2017 | The EIHL in the UK will have two new teams next year. Read more»
Grenoble win Coupe de France
In the traditional venue of Paris-Bercy, in front of 11.300 spectators, Grenoble Bruleurs de Loups win its 4th Coupe de France by beating 3-2 at overtime traditional rival Rouen Dragons, taking revenge after the defeat 4-2 of last season final.
Grenoble scored twice in first 5 minutes with Bostjan Golicic and Eric Chouinard. Rouen tied game - Marc Andrè Thinel and Chad Langlais the scorers - before the decisive goal in the overtime, again by Grenoble captain Chouinard.
Winner team goalie Lukas Horak was named final MVP
(19 Feb 2017)
Mogo retains Latvian Cup
After a thrilling final, played at Arena Riga in front of 2500 fans, HK Mogo keep the Latvian Cup in its trophies room defeating, as in last season, HK Kurbad 3-2 at overtime with the decisive goal scored by Ronalds Cinks at 62:57. The two goalies, Henrijs Ančs and Mārtiņš Raitums were awarded as team's MVP
(18 Feb 2017)
USA on top of U18 tournament in Sweden
With the World U18 Championship two months away five of the leading countries got together in a 5-nation tournament in Sundsvall, Sweden. USA finished on top after beating Sweden 5-4 in a shootout game on the last day. if Sweden had won the shootout they would have finished on top. Man of the day for USA was Josh Norris whou tied the game 3 seconds(!) before the end and then got the shootout winner.
Czech Republic finished third, Russia 4th and Finland 5th. Find all results and game stats here.
(13 Feb 2017)
Bahrain renounces to Asian Winter Games
National Teams of Ice Hockey reported Bahrain Ice hockey team won't travel to Sapporo to partecipate at Asian Winter Games, scheduled from February 19, because the local Olympic Committee didn't approve the trip expenses due to the drop in oil prices and limited budget. Bahrein would compete in Division II tournament
(12 Feb 2017)
Finland wins U19 tournament
Finland won the U19 5-nation tournament played in Zuchwil, Switzerland this week. In the first game they were beaten 5-4 in overtime by Czech Republic. Then followed three wins; Sweden 4-0, Germany 5-2 and Switzerland 5-1.
(11 Feb 2017)
Donbas fire coaching staff
The last home defeat 3-2 against Kryvbas was fatal for Donbas Donet'sk coaching staff: the club decided to terminate the contract of head coach Anatoli Stepanischev ans assistants Evgeny Brul and Andrei Sryubko, despite a positive campaign of current Ukraine champion. Sporting Director Sergei Viter was named interim coach
(08 Feb 2017)
Ambri-Piotta signs Medvescak head coach
Swiss club Ambri-Piotta has found a new head coach after parting ways with Canadian-born Hans Kossmann on Monday. Kossmann had been in charge of the NLA side for 15 months. His replacement is fellow Canadian Gordie Dwyer who left KHL's Medvescak Zagreb for the opportunity in Switzerland.
(01 Feb 2017)
Penzes becomes the new headcoach of Dukla Trencin
After the sudden death of coach and general manager Jan Kobezda, Dukla Trencin announces current assistant coach Julius Pénzeš will work as headcoach until the end of season. Viliam Cacho and goalies coach Peter Kosa will serve as assistants
(31 Jan 2017)
Staff wanted
A large group of hockey fans from around world has helped build this site. We are always looking for more people that want to help out. It doesn't matter if you want to write articles, work with player stats or just want to help out with something else. If you're interested in helping us making this site even better, please contact us at
info@eurohockey.com.
Online Casinos Resources If you are looking for something fun to do during commercial breaks, canadascasinos.ca is a new online casino review portal that features all the best promotions and bonuses for a great casino time!
And if you're looking for more info on casino games, you can find it all on online-casinogames.ca, the ultimate casino games guide!
Forums are great

Discuss your favourite team or player with other fans on one of our discussion boards!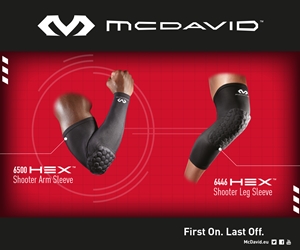 Current events

Czech Rep.: Tipsport extraliga | 1.liga | 2.liga

Slovakia: Tipsport Extraliga | 1.liga

Sweden: SHL | HockeyAllsvenskan
Other: EBEL | Belarus | Croatia | Denmark | Estonia | France | Great Britain | Iceland | Italy | Latvia | Lithuania | MOL-liga | Norway | Poland | Romania | Serbia | Slovenia | Spain | NHL | AHL |
League standings
Game fixtures
League leaders