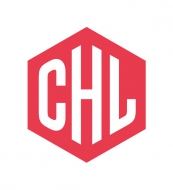 On Sept. 13 there was a draw in which the pairs were set up for the elimination round of the Champions Hockey League. All fans will find their cup of tea because every pair has its own lure. Let´s see what the programme can offer to you! Read more»
06 Oct 2017 | After one month, two KHL teams replaced their leaders Read more»

02 Oct 2017 | All fans of Champions Hockey League are on the edge because a number of sixteen matches is coming! On Tuesday 3rd October, there are thirteen duels scheduled and the next day there will be three more. Read more»

01 Oct 2017 | Serbian team advances to second round leaving just one point to opponents. Read more»
Slovenian Cup stats available
THe complete statistics for 2017 Slovenian Cup, played in September in Celje, are now available on eurohockey, don't miss the last episode of eternal rivalry between Jesenice and Olimpija
(15 Oct 2017)
Sputnik replaces coach
After 12 rounds without a victory and no points in the standing, coach Alexander Rozhkov left the bench of Sputnik Nizhny Tagil. Club replaces him with current assistant coach Sergei Lopushansky
(14 Oct 2017)
Ratushny replaced as Lausanne head coach
Despite an 8:4 derby win against Servette Geneve the previous day, Lausanne HC have relieved head coach Dan Ratushny of his duties on Wednesday. The club from Switzerland's NLA has named Yves Sarault, one of Ratushny's assistants and head coach of the club's U18 team as his replacement for the next games.
(12 Oct 2017)
Detva fires coach
With just one point after nine rounds of Extraliga, newly promoted HC 07 Detva decided to fire coach Miroslav Chudý, replacing him with current assistant Dušan Kapusta, who will be assisted by Tomáš Chlebničan.
"We are dissatisfied with the results, we cannot replace 25 players, but we had to do something," said the club Chairman Róbert Ľupták.
(06 Oct 2017)
Two IIHF tournaments moved to a new venue
- iihf.com
Two IIHF Ice Hockey World Championship events got a new venue following approval by the 2017 IIHF Semi-Annual Congress.
The 2018 IIHF Ice Hockey World Championship Division III Qualification will take place in Sarajevo, the capital of Bosnia & Herzegovina that hosted the 1984 Olympic Winter Games, from 25th to 28th February 2018. Earlier the original host United Arab Emirates had withdrawn their application.
The lowest tier in the men's senior World Championship category includes the United Arab Emirates, Bosnia & Herzegovina as well as the two newcomers Kuwait and Turkmenistan.
The 2018 IIHF Ice Hockey Women's World Championship Division I Group A that was previously awarded to France got a new venue within the country. The event will now take place in the French Alps in Vaujany.
Austria, Norway, Denmark, Hungary, France and Slovakia will play at the six-team event from 8th to 14th April. The winner will be promoted to the top division of the 2019 IIHF Ice Hockey Women's World Championship in Finland, which will be the first to be played with ten teams.
(06 Oct 2017)
New President for Japan Federation
Japan Hockey Federation announces Akihisa Mizuno as new President, during the last General meetings.
Mizuno, 64, previously worked for various companies in Japan and US and for the World Bank.
Former player Tsutomu Hanzawa was appointed as the new General Secretary.
(30 Sep 2017)
Games cancelled in Lyon
The Magnus Ligue game between Lyon and Epinal was stopped after first period due a failure of refrigeration machinery. The club announced also the next game versus Strasbourg, scheduled for Sunday, was cancelled assuring ensuring they are doing everything they can to fix the failure as soon as possible
(30 Sep 2017)
Neman and Gomel are the finalists of Belarus Cup
Despite two defeats in 2nd leg of semifinals, Cup holder Neman Grodno and HK Gomel are the finalists of 2017 Belarus Cup, named after Ruslan Salei.
In a replay of last season Cup and league finals, Neman knocked out rival Yunost Minsk, winning 6-4 in Minsk and loosing 1-2 at home.
An opening goal by Edijs Brahmanis was enough for Gomel to secure the pass for the final, despite the 3-1 defeat against Dinamo Maladzyechna, thanks to the 3-0 victory in the first leg.
The date of final is TBD
HK Gomel won the national Cup 4 times, the lasty in 2013; Neman has two titles, in 2015 and 2017
(27 Sep 2017)
Do you know that you can support us and show your support for your favourite player or club at the same time. Find the profile of your favourite and click the link to buy a sponsorship of the profile.

Staff wanted
A large group of hockey fans from around world has helped build this site. We are always looking for more people that want to help out. It doesn't matter if you want to write articles, work with player stats or just want to help out with something else. If you're interested in helping us making this site even better, please contact us at
info@eurohockey.com.
Online Casinos Resources Specially designed for hockey fans you can find hockey league themed online slot machine games and experience the atmoshpere of an ice hockey arena. For guidance and overview on finding the best sites to play hockey slots and other online casino games check out www.casinocanuck.com or www.toponlinecasinos.ca.
Forums are great

Discuss your favourite team or player with other fans on one of our discussion boards!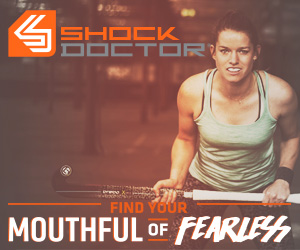 Current events

Czech Rep.: Tipsport extraliga | 1.liga | 2.liga

Slovakia: Tipsport Extraliga | 1.liga

Sweden: SHL | HockeyAllsvenskan
Other: EBEL | Belarus | Croatia | Denmark | Estonia | France | Great Britain | Iceland | Italy | Latvia | Lithuania | MOL-liga | Norway | Poland | Romania | Serbia | Slovenia | Spain | NHL | AHL |
League standings
Game fixtures
League leaders