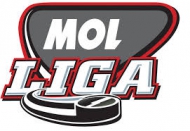 Every year there is news about new teams joining the MOL League, for the first time teams from Poland have been brought into the picture. Read more»
29 Jan 2015 | The Molodezhnaya Hockey League (MHL) announced that the management of its only Czech member Energie Karlovy Vary asked to be dropped from the competition. Read more»

28 Jan 2015 | Both Prague teams received six goals: Sparta surprisingly lost in Mladá Boleslav 3-6, Slavia in Pardubice 1-6. Olomouc lost the sixth consecutive game, this time in Zlín. Liberec on Mountfield's ice added 10th loss of last 11 away games, Vítkovice won also the fourth game against Brno in the season and the last derby-game between Karlovy Vary and Plzeň went to the away team. Read more»

27 Jan 2015 | "It's a national team without stars. But our young players are not afraid of Czechs!" said coach Znaroks introducing the roster for the Euro Hockey Tour Read more»
Petropavlovsk will participate in Kazakhstan league
Next season the city of Petropavlovsk will allign a team in the Kazakhstan League, according to North Kazakhstan region Governor Erik Sultanov: "This year we will complete the construction of the Palace of Sports: A team from the city will play in the Premier League and I'm sure it will be good. Petropavlovsk and North Kazakhstan has always been a leader, we need to regain the title." said Mr. Sultanov
(30 Jan 2015)
Sergei Zvyagin named new goalies coach at Metallurg
Former goalie Sergei Zvyagin is the new goaltenders coach of Metallurg Magnitogorsk. He replaced Swedish Tomas Bjuhr, whose contract was terminated by mutual consent. After retiring Zvyagin worked as goalies coach at Barys Astana
(30 Jan 2015)
HK Brest changes coach
For the second time, HK Brest remained without coach: Ukranian Dmitri Yakushin terminates contract by mutual consent of the parties. Assistant coach Alexander Ivanenko will be headcoach until end of season
(29 Jan 2015)
Rouen won Coupe de France
Ninth final for Dragons Rouen and fifth victory of Coupe de France: by winning Amiens - played its first final - 5-3 in Marseille in front of 3500 spectators, Rouen won its first trophy in the season. Julien Desrosiers was awarded as MVP of the game
(27 Jan 2015)
Renon/Ritten won Coppa Italia
In a beautiful atmosphere, in front of 3.600 spectators in Milan, SV Renon keep Coppa Italia won last season by beating Milano Rossoblu 4-2. It's the third national cup for current Italian champion. Renon won 3-2 at overtime against Val Pusteria in the semifinal, while Milano Rossoblu earns a spot in the final winning 6-2 against Valpellice
(26 Jan 2015)
Nove Zamky changes coach
Nove Zamky head coach Slavomir Chlebec resigned from his post citing health reasons. Club named player Lubomir Hurtaj new headcoach with Peter Udvardy as assistant.
"We decided to entrust the team to Ľubomir Hurtaj who knows exactly what the team needs in order to prepare for the playoffs. Lubomir has the full support of the management, the entire executive team and the players themselves. We believe it was the right decision and Lubo meet the expectations" said the club
(25 Jan 2015)
Toros fired coach
After six defeats in last seven games, Toros Neftekamsk announces the dismissal of coaching staff, headcoach Ruslan Suleymanov and assistant Nikolai Zavarukhin. The coaching duo of MHL-B team Batyr will replace them: Konstantin Polozov as headcoach and Pavel Lazarev as assitant.
Toros is currently 10th in the standing, 26 points behind leader Sary Arka
(24 Jan 2015)
Euro Ice Hockey Challenge: Romania replaces Kazakhstan
Romania national team will replace the national team of Kazakhstan on the Polish stage of Euro Ice Hockey Challenge (EIHC), scheduled in Torun, Poland, from 05 to 08 February.
Kazakhstan withdrew its participation due to financial problems and injured players. Poland, Hungary and Ukraine are the other participant
(22 Jan 2015)
Hockey competitive odds
It's not surprising that many athletes love gambling. Most of them are risk-lovers and they go all over the place in search of that adrenaline and competitive high that makes you feel alive. All new popular sport betting bookmaker Betway offers the most competitive odds on the market and also gives you the chance to test yourself on card games. Placing bets with Betway has never been easier. Check out what the current online betting odds are and start the fun.
Staff wanted
A large group of hockey fans from around world has helped build this site. We are always looking for more people that want to help out. It doesn't matter if you want to write articles, work with player stats or just want to help out with something else. If you're interested in helping us making this site even better, please contact us at
info@eurohockey.com.
Interviews
Our interviews are easiest found
here
Forums are great

Discuss your favourite team or player with other fans on one of our discussion boards!

Czech Rep.: Tipsport extraliga | 1.liga | 2.liga

Germany: DEL | 2.Bundesliga

Russia: KHL | Vysshaya liga

Slovakia: Tipsport Extraliga | 1.liga

Sweden: Elitserien | Allsvenskan
Other: NHL | AHL | EBEL | Serie A (ITA) | Magnus (FRA) | GET (NOR) | AL-B (DEN) | Belarus
League standings
Game fixtures
League leaders