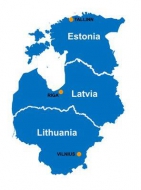 After years of speculations and proposals, the joint championship among Baltic Republics is now a reality Read more»
12 Nov 2018 | The international break gave us a chance to see the Four Nations Cup take place in Canada. This is an annual tournament between Canada, USA, Sweden and Finland in women's hockey. The strength of the Swedish league can be seen in that one of the winning American team plays here in Sweden, eight of the Finnish team that came third and 17 of Sweden's own Damtrekronorna who finished without a win in the tournament. Below we will take a longer look at the cross-pollination between North America and Sweden in today's women's hockey scene. Read more»

09 Nov 2018 | Due to an unusual coincidence two Ice Hockey Challenge tournaments suffered problems with ice today and have games cancelled Read more»

07 Nov 2018 | Belarus, Hungary, Lithuania and Poland will host the four tournaments in the Euro Ice Hockey Challenge series during the first international break Read more»
Marko Kettunen suspended for 4 years
Estonian national team player Marko Kettunen was suspended for four years by IIHF after being found positive to an unspecified prohibited substance during a test at last IHWC Division Ib held in Lithuania last April
Kettunen claimed the traces detected in his blood came from contaminated meat, bur according to the Disciplinary Board he was not able to produce sufficient evidence of this, and that a four-year suspension was still applicable.
The suspension started on 28 May 2018, ending on 27 May 2022.
(14 Nov 2018)
Colombia triumphs at LaTam Cup
Colombia won the third title of Latam Cup (formerly known as Pan-American Tournament), played in Coral Springs, Florida in the last weekend. Colombia closed tournament with a perfect record, by beating all others participants with big scores, including a 10-0 in the semifinals against newcomer Venezuela and 12-3 in the grand final against Mexico B, previously winner 5-4 in a thriller semifinal against Argentina.
Brazil finished last in the qualifying group with no points.
The previous editions of LaTam Cup were played in Mexico City, under the umbrella of Mexican Federation.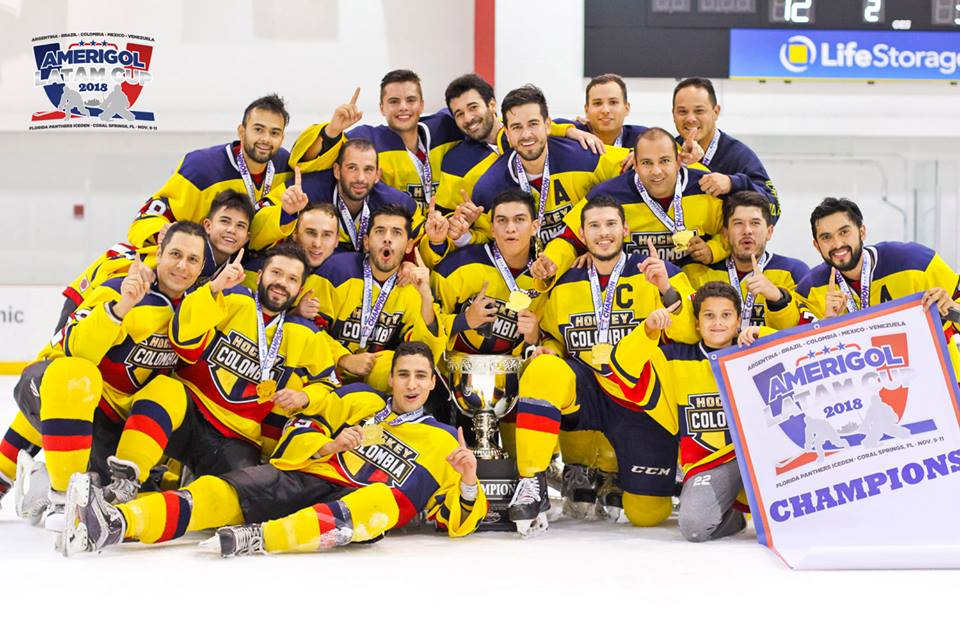 Check all results and rosters on eurohockey LaTam Cup page
(12 Nov 2018)
Dinamo Minsk changes coaching staff
Dinamo Minsk, last in Western Conference, fired Canadian coach Gordie Dwyer and all the staff:
assistants Sergey Stas, Konstantin Koltsov , goalkeeper coach Andrei Kudin and physical training coach Gennady Lyango.
Current Belarus National Team coach Andrei Sidorenko was appointed as new coach, with Andrei Sidorenko , Andrei Kovalev and Dmitry Kravchenko to complete the coaching staff
(11 Nov 2018)
Irbis-Skate Sofia win Bulgarian Cup
Current champion Irbis-Skate Sofia won the Bulgarian Cup having finished the first round of the Bulgarian League in first position. It's the third consecutive Cup for Irbis, dominator of national hockey in the last seasons
(09 Nov 2018)
Metallurg Zhlobin at Baltic Challenge Cup
The Extraliga team Metallurg Zhlobin will represent Belaus at the Baltic Challenge Cup in Vilnius, a tournament part of Euro Ice Hockey Challenge series, held in Lithuanian capital from 8 to 11 November. At first Belarussian Federation indicated a U25 team would participate in the tournament. Metallurg will play in the jersey of the national team of Belarus and will face Lithuania, Japan, Romania, Estonia and Latvia B team.
Cheack all the rosters here
(07 Nov 2018)
Mulhouse names new coach
HC Mulhouse announces Swedish coach Christer Eriksson will continue to work at club as General Manager, leaving the role of coach to Yorick Treille, 38, one of most representative players of French hockey in the last 2 years. Treille retires immediately as player to start the new career behind the bench. Mulhouse is currently 11th in the standing, with just a victory after 15 rounds of Ligue Magnus
(03 Nov 2018)
Slovak player Dávid Gáborčík passed away
Twenty-five-year-old Slovak defender David Gáborčík, played in France 2nd Division for Dunkerque Corsaires, passed away last Tuesday in still unknown circumstances. According the local newspaper La Voix du Nord, the player was found lifeless on a sidewalk with a major wound in his head and the evidence suggested that Gaborcik would have made a fatal fall from the third floor of a building, but at the same time the car belonging to the player was found in a canal and Gaborcik clothes were wet.
But according to hokej.sk portal, Gaborcik suffered a car accident in a completely different part of the city. The player was still alive after the crash but died at the hospital for the wounds suffered
The prosecutor's office in Dunkerque, which opened an investigation into the causes of death on Tuesday night said: "We tries to understand. There is no certainty that he has fallen from an apartment. We do not exclude anything until we have a medical answer . For the moment, no track is privileged. All are explored."
(01 Nov 2018)
Surprises in Coupe de France
The second round of Coupe de France, played between October 23 and 24, left two big surprises: the two major winners of the competition, Rouen Dragons and Grenoble Brûleurs de Loups, were both eliminated: current title holder Lyon HC knocked out Ligue Magnus leader Grenoble by winning 2-1, while Rouen lost 6-3 with 2nd Division team HG Dunkerque. All the others Ligue Magnus teams advanced to third round, except Bordeaux, eliminated by Anglet
(25 Oct 2018)
Do you know that you can support us and show your support for your favourite player or club at the same time. Find the profile of your favourite and click the link to buy a sponsorship of the profile.

Staff wanted
A large group of hockey fans from around world has helped build this site. We are always looking for more people that want to help out. It doesn't matter if you want to write articles, work with player stats or just want to help out with something else. If you're interested in helping us making this site even better, please contact us at
info@eurohockey.com.

Online Casinos Resources
Read reviews of the best online casinos with expert ratings and advice at TheCasinoDB.
Find the best best mobile casinos in Canada! Check out the bonuses and start playing at a great mobile casino!
Specially designed for hockey fans you can find hockey league themed online slot machine games and experience the atmoshpere of an ice hockey arena. For guidance and overview on finding the best sites to play hockey slots and other online casino games check out www.casinocanuck.ca or www.toponlinecasinos.ca.
Forums are great

Discuss your favourite team or player with other fans on one of our discussion boards!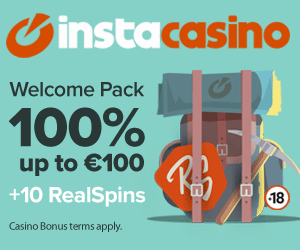 Current events

Czech Rep.: Tipsport extraliga | 1.liga | 2.liga

Slovakia: Tipsport Extraliga | 1.liga

Sweden: SHL | HockeyAllsvenskan
Other: EBEL | Belarus | Croatia | Denmark | Estonia | France | Great Britain | Iceland | Italy | Latvia | Lithuania | MOL-liga | Norway | Poland | Romania | Serbia | Slovenia | Spain | NHL | AHL |
League standings
Game fixtures
League leaders