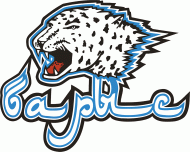 Brandon Bochenski of the KHL's Barys Astana has been voted November's Player of the Month by Eurohockey readers. The American winger recorded 4 goals and 6 assists in nine games, and his fine all-around play all season is one of the reasons Barys leads their division. Read more»
08 Dec 2013 | Jokerit and IFK scored 19 goals in three games. But also SaiPa is hot and wants to attack Tappara in second place. Read more»

05 Dec 2013 | A credentialed press member with the KHL, Tim Bourcier makes his 2nd team selections. Read more»

05 Dec 2013 | Today the host of the 2014 World Junior Championship announced its roster. Read more»
European Women's Champions Cup second stage
The second stage of the European Women's Champions Cup was played this weekend.
From Group E in Bad Tölz, Tornado Moscow Region (RUS) and ESC Planegg (GER) qualified for the Final Tournament in March.
AIK (SWE) and Espoo Blues (FIN) advanced from Group F in Lohja, Finland.
(08 Dec 2013)
Zilina changes coach
MsHK DOXXbet Žilina announced the end of cooperation with headcoach Jan Neliba, due to poor performances of the team: "We have 30 points after 28 games: these statistics speak for themselves" said General Manager of the club Imre Valasek. The new coach is Robert Kaláber, recently fired by Dukla Trencin
(07 Dec 2013)
Voskresensk Ice Palace dedicated to Nikolai Epstein
Voskresensk District Administration has decided to remember Honored Coach of the USSR, and honorary citizen of Voskresensk Nikolai Epstein by dedicating the Ice Palace of Sports simply known as Podmoskoe (suburbs).
Epstein led Khimik for 22 years. Under his leadership the team won twice the bronze medal in the championship of the USSR. Among Epstein alumni are stars as Valeri Kamensky, Igor Larionov, Valery Zelepukin and Sergei Berezin. The ceremony will held on December 14, when club celebrates its 60th anniversary.
(02 Dec 2013)
Renon won Coppa Italia
SV Renon won its second Coppa Italia by beating on home ice Val Pusteria 4-3SO with decisive penalty scored by Massimo Ansoldi. It's the second Coppa Italia for Renon that won the trophy also in 2009-10, curiously always against Val Pusteria.
In the semifinals Renon won 2-1 against trophy holder Valpellice, while Val Pusteria defeated 3-1 Asiago.
Renon's Lorenz Daccordo was awarded as game MVP
(02 Dec 2013)
Haydamaky Vinnytsya - Sokil game postponed indefinitely
After two consecutive Haydamaky Vinnytsya "no-show" in the games against Levy L'Viv, Ukraine Federation decided to postponed Haydamaky Vinnytsya - Sokil Kyiv games, scheduled for December 02 and 03. The dates and time of postponed matches will be announced later
(01 Dec 2013)
Satan back in Slovan
Slovak forward Miroslav Satan returned to Slovan Bratislava. Contract with 39-year-old striker lasts until the end of the season 2013/14.
Satan played for Slovan in 2012-13, but at the end of season did not renew the contract.
(01 Dec 2013)
New coach at Ural Orsk
Andrei Kirdyashov was appointed as new headcoach at Yuzhny Ural Orsk, replacing Anatoli Chistyakov, resigned on November 28. Kirdyashov lead Sary Arka Karaganda to playoffs finals last season and previously was on Yuzhny Ural Orsk from 2008 to 2010
(29 Nov 2013)
Melbourne Ice announces new coaching panel
Melbourne Ice announces Brent Laver as new head coach and Johan Steenberg as assistant, along with player Glen Mayer
Laver is a long time Victorian ice hockey player and has extensive coaching experience in football and hockey. He has been involved with Melbourne Ice for several years as a sponsor and supporter.
Steenberg is a Swedish national who is married to an Australian and has recently moved to Melbourne. He played as a goalkeeper in the Swedish First Division until the age of 25, and has coached extensively in Sweden and the U.K.
New season of Australian Ice Hockey League begins on April 12 2014
(29 Nov 2013)
Player of the month
Robbie Earl was named European Player of the Month for September 2013.
Champions 2013
See a list of all 2013 champions here
Staff wanted
A large group of hockey fans from around world has helped build this site. We are always looking for more people that want to help out. It doesn't matter if you want to write articles, work with player stats or just want to help out with something else. If you're interested in helping us making this site even better, please contact us at
info@eurohockey.com.
Interviews
Our interviews are easiest found
here
Forums are great

Discuss your favourite team or player with other fans on one of our discussion boards!

Czech Rep.: Tipsport extraliga | 1.liga | 2.liga

Russia: KHL | Vysshaya liga

Slovakia: Tipsport Extraliga | 1.liga

Sweden: SHL | Allsvenskan
Other: NHL | AHL | EBEL | Elite A (ITA) | Magnus (FRA) | GET (NOR) | HL (DEN) | Belarus
League standings
Game fixtures
League leaders