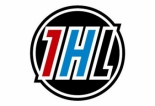 1.liga (SVK)
League status: Active
Year of start: 1993
Did you find any incorrect or incomplete information? Please, let us know.
Dukla Michalovce promoted in Extraliga
For the first time since the creation of the club in 1974, Dukla Michalovce will play in 2019-2020 season in Slovak Extraliga, after winning 2-1 a dramatic game #7 in promotion/relagation series against MsHK Garmin Zilina. Czech forward Jakub Linet, scoring the two goals, and goalie Adam Trencan, stopping 55 shoots, are the hero of a night to remember for Dukla fans
(23 Mar 2019)
Slovak hockey player passed away at 21
Slovak forward Kristián Lunter, 21, was found dead on Sunday evening in unclear circumstances. Product of HKM Zvolen, with an experience in Czech U20 League with Kometa Brno, Lunter played this season for HC Presov in Slovak 1.Liga, with two goals and three assists in 15 games, the last one on Friday
(26 Nov 2018)
MHK Humenné withdrew from Slovakian 1 Liga
After the closure of city ice rink due to damages suffered after a storm, The Slovakian 1 Liga decided to withdraw MHK Humenné, cancelling all the results of the team until now. The decision was taken after the club failed to find another rink to play home games.
"Despite the efforts of the club, MHK Humenné was unable to find other solutions for playing the games of 1 Liga, thus Hockey League Slovakia in accordance with the Competition Rules has determined to withdraw MHK Humenné from the competition"
As consequence, the playouts between the last four teams to determine the relegation were cancelled due the fact Humenne will be automatically relegated
(26 Jan 2016)
Humenné ice rink closed indefinitely after damages
The ice rink of Humenné was closed by Municipality indefinitely after the damages suffered due to bad weather. The roof was damaged by the strong wind that swept Humenné
"We called a structural engineer to decide on the need to shore up the roof structure." said city Mayor Jana Vaľová.
"When it becomes clear what repairs need to be done and what it will cost, we are ready to seek funding without delay. As the building is insured, we immediately reported the insured event"explains Vaľová. "Until then, our hockey players will have to use a different stadium. Although we are immensely sorry for the closure of the stadium, public safety comes first. We Immediately take the steps necessary for the earliest possible reopening of the stadium.
Team will play next home games in Trebisov
(14 Jan 2016)
Change of coach in Bardejov
"The inadequate results of the team, especially the four games lost on home ice this season, are the reason for termination of cooperation" said HC 46 Bardejov manager Andrej Gmitter announcing the firing of coach Branislav Kohutiar
Miroslav Ihnačák, recently resigned from Corona Brasov, was announced as new headcoach. He signed until end of season
(01 Dec 2014)
Slovak Jozef Salajka passed away
Slovak defender Jozef Salajka passed away today in a motorcycle accident near Senica. Salajka, 31, played for Dukla Senica, Dubnica and Zilina in Slovakia and Prerov, Opava and Hodonin in Czech Republic
(20 May 2014)
Bardejov won Slovak 1 Liga
By beating Dukla Michalovce 5-2 in playoffs finals game #5, Bardejov closed the series 4-1 and becomesf Slovak 1. Liga champion for third year in a row. Now Bardejov will face Zilina, finished last in Extraliga, in a best-of-seven promotion/relegation series
(14 Mar 2014)
Dukla Michalovce fire coach
After 19 games - and only nine victories - as team's headcoach, Ladislav Spisiak was fired by Dukla Michalovce. Assistant Peter Tirpák will end the season as headcoach
"The reasons are probably obvious to everyone. These are disappointing results and also unconvincing performances Once we play well, once badly..." said Dukla Michalovce President Alexander Černega
(17 Jan 2014)
City saved HK Spisska Nova Ves
With the club on the verge of dismantling and the General Assembly having voted for the withdrawal of senior team, the City Council of Nova Ves decided to intervene supporting the team.
"There was a promise by the City to set up club finances, plus extra money to start the season. A-team has opted out of the first league, but the next few days we will see how is the situation of roster and under what conditions to play" said one of the founders of the club Ján Magdoško
(05 Sep 2013)
New coaches in Slovakia
Three clubs from Extraliga announces new coaches in last day: champion Kosice appointed Anton Tomko from 1 Liga champion Bardejov as new coach. Same Bardejov announced Tomko's replacement, the former GKS Tychy coach Jan Vodila.
Silver medalist Zvolen signed former Kometa Brno assistant coach Lubomir Oslizlo. Finally Skalica will have Josef Turek on its bench. Turek coached Trinec last season
(22 May 2013)
Past league results:
League standings:
Historic statistic:
Individuals records:
Fast facts
season 2019-2020
Canada takes gold after thrilling final against Russia. Sweden grabs bronze. Read more»