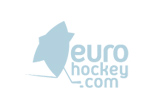 Did you find any incorrect or incomplete information? Please, let us know.
Slovakia beats Czech Republic
Slovakia beat Czech Republic 2-0 in Trinec today. Matej Paulovic scored 1-0 in the first period and Patrik Svitana added an empty net goal towards the end.
(23 Aug 2017)
Sweden beats Hungary
Sweden beat Hungary 4-0 in Budapest tonight. Goals by Richard Gynge, John Norman, Emil Pettersson and Pär Lindholm.
(03 Apr 2017)
World Championship preparation
The World Championship in Russia starts in three days. Four pre-tournament games were played today. Canada beat Czech Republic 3-0 and Kazakhstan beat France 6-3. Finland-USA (3-2) and Switzerland - Germany (4-3) were both decided in overtime.
(03 May 2016)
Austria defeats Italy in final World Championship test
Stefan Geier's hattrick led Austria to a 3:2-win in an exhibtion game over Italy. Austria had a strong start, gaining a 2:0 lead in the intitial frame. The Italians though got better in the second and third period, coming close to the tying goal. Goals by Luca Frigo and Alexander Egger, showcasing his skill with an amazing backhand goal, scored for the 'azzurri'. In net Starkbaum and Bernard played a solid game, but the game was highlighted by the national team debut of 35-year-old Frederic Cloutier between the Italian pipes in the second half of the game.
(20 Apr 2016)
Czechs beat Germany
In one of many friendly games before the World Championship Czech Republic beat Germany 7-2 in Usti nad Laben tonight.
(06 Apr 2016)
Fredrik Pettersson and Linus Klasen declined national team call
Fredrik Pettersson and Linus Klasen won't partecipate at Channel One Cup in Sochi with Sweden from 18 to 21 December, despite the call from coach Pär Mårts. Their club HC Lugano asked players to remain in Switzerland to focus on 22-23 December NLA round.
"I'm sad about this situation but I will not force the hand, it is their right to refuse the call" said Mårts at TT Nyhetsbyrån
(15 Dec 2014)
Hanlon leaves Belarus for Switzerland
Switzerland has signed Glen Hanlon as head coach of the men's national team.
John Fust will be his assistant coach and also head coach of the U20 team.
Both signed two-year contracts.
(27 May 2014)
Germany beats Switzerland
Germany defeated Switzerland 2-0 in SAP Arena Mannheim tonight.
Daniel Pietta and Tobias Rieder scored the goals while Robert Zepp in the net made 24 saves.
(02 May 2014)
Sweden - Norway interrupted
The men's national team game between Sweden and Norway that was played in Sundsvall tonight was interrupted at the score 1-0 after one period due to bad ice.
After nine minutes of play there was a long break since commercial text was coming up from under the ice. The arena crew tried without success to repair it with water and a carbon dioxide fire extinguisher. The players then had to leave the ice for the locker rooms. After 50 minutes the game could continue, but when the second period was about to start the ice had not frozen, an edge had formed on the ice and there were still problems with the commercials under the ice.
The game was decided in a shoot-out that Sweden won 1-0. Niklas Olausson scored both the winning shot and the only goal in the first period.
(25 Apr 2014)
Russia beats France again
For the second night in a row the Russian B team beats France. This time the game ended 6-3. Daniil Apalkov of Lokomotiv Yaroslavl scored three goals for Russia.
(20 Dec 2013)
Past league results:
League standings:
Historic statistic:
Individuals records:
Fast facts
season 2017-2018
Youngest player: Ben Coolen (18 years)
Oldest player: Ladislav Nagy (39 years)
Shortest player: Deividas Kazlauskas (164 cm)
Tallest player: Mihkel Sinikas (199 cm)
Nationalities: Australia (16), Belgium (19), Canada (2), Czech Republic (22), Estonia (23), Hungary (20), Lithuania (21), The Netherlands (23), New Zealand (31), Poland (21), Slovakia (24), Sweden (2), USA (1)
Highest win: Netherlands - Belgium 7-0
Season average attendance: 2470
Winning 2-1 against host Rungsted, Yunost keeps the perfect record proposing as favourite for the Superfinals Read more»
The final continental cup group game took place in Rungsted between Sheffield Steelers of Great Britain and Kurbads Riga of Latvia. Read more»