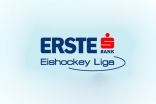 EBEL
League status: Active
English name: Erste Bank Ice Hockey League
Administered by: Erste Bank Eishockey Liga
Year of start: 1965
Did you find any incorrect or incomplete information? Please, let us know.
Last updated: 11 Oct 2015, 22:30
From 2011/12 season onwards:
After double round-robin (home and away twice), top 6 teams form a separate group and play a single round-robin to detemine final standings for play-offs. Other teams form another group and play a single round-robin to determine two clubs who join top 6 for playoffs. Points from regular season do not count towards the intermediate stage. Bonus points (4, 3, 2, 1 etc.) are awarded based on standings after regular season.
Previously:
Top eight teams qualifies for playoffs.
No relegation.
from 1900 to 2003: Eishockey Liga
from 2003 to present: EBEL
The Austrian Championships has been held since 1923, the league in it's current form has existed since 1965. Since 2006 also non Austrian teams are allowed to play in the league. Today teams from Slovenia, Czech Republic Hungary and Croatia also plays in the league.
Graz 99ers fire head coach
The Graz 99ers reacted to their poor start in EBEL by releasing Todd Björkstrand from his duties as head coach and GM. Assistant coach Ivo Jan has been promoted to the position of head coach and will try to bring his team out of last place. Teppo Kivelä will continue in his role as assistant coach.
(05 Oct 2015)
EBEL: Rafael Rotter suspended 8 games
28 year old Austrian winger Rafael Rotter, member of the Vienna Capitals, has been handed an 8 game suspension by DOPS, EBEL's department of player safety. The incident happened during the Caps' home game against Olimpija Ljubljana, leading to a concussion of Guillaume Desbiens. The detailed reasons behind the ban are being explained in DOPS' official video release.
(29 Sep 2015)
HC Bolzano kick off transfer campaign
HC Bolzano Foxes, the Italian representative in EBEL, has been faced with financial difficulties and therefore is only starting to build its new team now. After bringing back coach Tom Pokel, hero of the suprise 2014 EBEL championship title, the Italian national team players Marco Insam and Anton Bernard have been resigned.
The club also announced its first acquisitions. 23 year old speedy Canadian center Taylor Vause and 36-year old veteran forward Nate DiCasmirro, who possesses the Italian, American and Canadian citizenship, have been added to the roster of the 19-time Italian champion.
(24 Aug 2015)
Graz 99ers sign Danish international
Austrian EBEL side Graz 99ers have made a big signing by bringing Danish national team forward Morten H. Poulsen to Central Europe for the 2015-16 season. Poulsen has played in 118 national team games for Denmark and was last playing for IK Oskarshamn in Sweden's 2nd division HockeyAllsvenskan.
(14 Jul 2015)
Vienna Capitals fired coach Tom Pokel
The last place in the pick up round and a disappointing season are the reasons cited by Vienna Capitals to announce the firing of American coach Tom Pokel, EBEL champion last season on Bolzano Foxes bench. "We need to shake the team before the playoffs" said Capitals GM Franz Kalla.
The new coach is Giacinto "Jim" Boni, former coach of Capitals from 2003 to 2007, in the last seasons working as Sports Manager at current DEL champion ERC Ingolstadt
(24 Feb 2015)
Don MacAdam new coach of Bolzano
Bolzano Foxes found the replacement for coach Mario Simioni, fired last week: it's Canadian Don MacAdam, this season on Caldaro bench in Serie A. MacAdam left Caldaro after team failed to reach playoffs
(10 Feb 2015)
Bolzano Foxes fired coach
Mario Simioni is no longer the coach of Bolzano Foxes after the current EBEL champion missed the top six and will play the Qualification round.
"The dismissal of coach Simioni, who did not meet the expectations of the club in carrying out its tasks, it is a necessary consequence that comes for the good of HC Bolzano, and the players" says sports director and CEO Dieter Knoll.
The new coach will be appointed in next days, rumours are about a return of former coach Adolf insam
(06 Feb 2015)
KAC fire coach four games into the season
Austrian powerhouse Klagenfurter AC fired head coach Martin Stloukal and assistant coach Gerald Ressmann just four games into the new season. The record title holder in Austrian history lost three of their opening four games, conceding a 0-9 loss to Linz at home in their last game on Thursday. That was KACs biggest loss in club history.
(27 Sep 2014)
Mario Simioni at Bolzano
Italo-canadian Mario Simioni is the new headcoach of Bolzano Foxes. Simioni not coached last season after a successful career in Denmark, where he won 4 titles and 3 national cup during his eight-years stay at SønderjyskE.
"We trust in Mario - says CEO Dieter Knoll - and we believe they will be able to recreate that atmosphere of compactness and unity that has brought many good results last season. He has qualities of great motivator and worker"
(05 Aug 2014)
Marty Raymond leaves SAPA Fehervar
Canadian Marty Raymond announces he leaves immediately his charge as SAPA Fehervar headcoach because of late payment of bonus from 2013-2014 season. Former assistant coaches Rob Pallin and Sille Tamás are the candidates to replace Raymond
(25 Jul 2014)
Past league results:
League standings:
Historic statistic:
Individuals records:
Fast facts
season 2015-2016
Youngest player: Benjamin Nißner (18 years)
Oldest player: Peter Pucher (42 years)
Shortest player: Benjamin Nißner (166 cm)
Tallest player: Luca Franza (198 cm)
Nationalities: Austria (120), Canada (69), Czech Republic (23), Denmark (2), Finland (1), France (1), Hungary (19), Italy (13), Latvia (1), Romania (1), Slovenia (26), Slovakia (8), Sweden (5), USA (26)
Highest win: Orli Znojmo - EC Red Bull Salzburg 7-1
Season average attendance: 2728
A brief insight into one of the most interesting teams of the current season. Read more»
One sixth of the season just behind us in Slovak Tipsport liga. HK Dukla Trencin leads the table just before HC 05 Banská Bystrica. Read more»