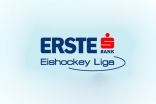 EBEL
League status: Active
English name: Erste Bank Ice Hockey League
Administered by: Erste Bank Eishockey Liga
Year of start: 1965
Did you find any incorrect or incomplete information? Please, let us know.
Last updated: 31 Oct 2014, 22:01
From 2011/12 season onwards:
After double round-robin (home and away twice), top 6 teams form a separate group and play a single round-robin to detemine final standings for play-offs. Other teams form another group and play a single round-robin to determine two clubs who join top 6 for playoffs. Points from regular season do not count towards the intermediate stage. Bonus points (4, 3, 2, 1 etc.) are awarded based on standings after regular season.
Previously:
Top eight teams qualifies for playoffs.
No relegation.
from 1900 to 2003: Eishockey Liga
from 2003 to present: EBEL
The Austrian Championships has been held since 1923, the league in it's current form has existed since 1965. Since 2006 also non Austrian teams are allowed to play in the league. Today teams from Slovenia, Czech Republic Hungary and Croatia also plays in the league.
KAC fire coach four games into the season
Austrian powerhouse Klagenfurter AC fired head coach Martin Stloukal and assistant coach Gerald Ressmann just four games into the new season. The record title holder in Austrian history lost three of their opening four games, conceding a 0-9 loss to Linz at home in their last game on Thursday. That was KACs biggest loss in club history.
(27 Sep 2014)
Mario Simioni at Bolzano
Italo-canadian Mario Simioni is the new headcoach of Bolzano Foxes. Simioni not coached last season after a successful career in Denmark, where he won 4 titles and 3 national cup during his eight-years stay at SønderjyskE.
"We trust in Mario - says CEO Dieter Knoll - and we believe they will be able to recreate that atmosphere of compactness and unity that has brought many good results last season. He has qualities of great motivator and worker"
(05 Aug 2014)
Marty Raymond leaves SAPA Fehervar
Canadian Marty Raymond announces he leaves immediately his charge as SAPA Fehervar headcoach because of late payment of bonus from 2013-2014 season. Former assistant coaches Rob Pallin and Sille Tamás are the candidates to replace Raymond
(25 Jul 2014)
Tom Pokel is the new head coach of Vienna Capitals
Vienna Capitals announces American Tom Pokel as new head coach. Pokel, 46, sensetionally won EBEL with beginner Bolzano Foxes and was Italy head coach at last IHWC in Minsk where Blue Team can't avoid relegation. Philippe Horsky will remain as assistant
"The Capitals are one of the top team where to work, so it was a chance you have to take absolutely. I've noticed that the fans are one hundred percent behind their team, I'm really looking forward to the great atmosphere" said Pokel
(25 May 2014)
Villach fires John Hughes
VSV Villach announces club has immediately fired Canadian forward John Hughes after the defeat against Bolzano that ended the season. Several witnesses confirmed that John Hughes has extensively celebrated on the evening before the game. The existing contract has been terminated and the club withdrawn the offer of a contract for next season to EBEL Top Scorer
(31 Mar 2014)
Good news for Bolzano
As both EBEL and HC Bolzano confirmed today via press releases, negotiations about a possible league change by the Italian side were long yesterday but in the end Bolzano made a huge step towards EBEL by finally accepting all the financial conditions by the Austrian-based multi-national league. Now the other 11 teams of the league will have to make a vote until Monday but everything looks like EBEL has 12 teams next year. We keep you updated with a long article after the decision.
(05 Jul 2013)
Bolzano not in EBEL?
Italian team HC Bolzano wasn't able to deliver financial guarantees until the deadline this morning at 10.00 CET to join EBEL. Still the Austrian based league gave them another chance to give complete information until 16.00 CET of the same day. It is not yet known if Bolzano had success and there was no official confirmation about the outcome of the negotiations. Eurohockey.com keeps you updated.
(04 Jul 2013)
KAC secures outdoor games
KAC Klagenfurt of EBEL will play three outdoor games during the 2013/14 season. As the venue they have chosen the stadium in Klagenfurt, but dates are not yet fixed.
Depending on the finishing work at the stadium, the club will soon announce possible dates and opponents. Expected to find the matches between December 22 and January 9.
(01 Jul 2013)
Olimpija Ljubljana has a million debts
In today's interview for "Slovenske Novice" the manager of Olimpija Ljubljana Matjaz Sekelj said the club currently has a debt of around one million euros. Almost half of which are tax debts with tax office, the rest are with players and banks. Club is evaluating a possible cooperation with Medvescak Zagreb, recently joined KHL
(10 Jun 2013)
Don Jackson confirmed at Salzburg
The rumour it's now confirmed by Red Bulls: former Eisbaren Berlin coach Don Jackson is the new headcoach of Austrian team. The 56-year-old American has enjoyed a very successful six-year stint as head coach of the Eisbären Berlin, winning 5 DEL titles, the last three consecutive and an European Trophy. In Salzburg he replaces Pierre Pagé, who left the team after six seasons, three EBEL titles and a Continental Cup, to join Red Bull München.
Couriously Jackson come to Berlin in 2007 replacing Pierre Pagé as head coach and subsequently taking the Eisbären to five German championship titles (DEL).
(03 Jun 2013)
Past league results:
League standings:
Historic statistic:
Individuals records:
Fast facts
season 2014-2015
Youngest player: Stefan Gaffal (18 years)
Oldest player: Peter Pucher (41 years)
Shortest player: Dustin Sylvester (168 cm)
Tallest player: Niko Hovinen (201 cm)
Nationalities: Austria (121), Canada (70), Croatia (3), Czech Republic (23), Denmark (1), Finland (5), Hungary (20), Italy (11), Latvia (3), Norway (1), Russia (1), Slovenia (27), Slovakia (9), Sweden (4), USA (28)
Highest win: Klagenfurter AC - EHC LIWEST Linz 0-9
Season average attendance: 2672
EHC Visp beat HC Davos in 2nd round of Cup and advance to quarterfinals. Read more»
Today Swedish head coach Pär Mårts named the preliminary roster for Karjala Tournament November 6-9. Read more»