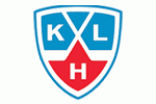 KHL
League status: Active
English name: Континентальная Хоккейная Лига
Administered by: Kontinental Hockey League
Head manager: Aleksandr Medvedev
Year of start: 2008
Did you find any incorrect or incomplete information? Please, let us know.
Last updated: 19 Apr 2015, 18:23
During the regular season, each team plays 56 games: four games against each of the teams in their own division (for a total of 20 games) and two games against each of the other teams (for a total of 36 games).

The eight top-ranked teams in each conference receive playoff berths. Within each conference quarterfinals, semifinals and finals are played before the conference winners play against each other for the Gagarin Cup. The division winners are seeded first and second in their conference, based on their regular season record. All playoff rounds are played as best-of-seven series. In each round, the top seeded remaining team is paired with the lowest seeded team etc. This playoff structure is very similar to the current format of the NHL playoffs. In the playoffs, overtime periods last 20 minutes (or until a goal is scored). The number of overtime periods is not limited.

This playoff format does not allow the strongest teams to take the topmost positions in the KHL final standings when these teams are from the same conference. This is because the format makes the conferences equally represented in top two, four, eight and sixteen spots of the final standings, regardless of the relative strength of the conferences.
No automatic promotion/relegation. New applicants are examined by KHL board
The Kontinental Hockey League (KHL) is an international professional ice hockey league in Eurasia founded in 2008. As of 2009, it is ranked as the strongest hockey league in Europe

The title of Champion of Russia, regardless of which nation the club represents, and the Gagarin Cup, named after the first man to reach space and orbit the Earth, cosmonaut Yuri Gagarin, are awarded annually to the league champion, following a 16-team playoff at the end of the regular season. Two teams from the KHL were guaranteed qualification into the Champions Hockey League season.

The league was formed in 2008, from a predecessor organization, the Russian Superleague (RSL). The RSL, in turn, was a successor to the Soviet Championship League, which was founded in 1946 with only five teams. The KHL began its operations with 24 teams. After minor changes in the composition of the Russian teams and even a reduction to 23 teams in the 2010-11 season, the league will be back to 24 teams in the 2011-12 season. Of these teams, 20 are based in the Russian Federation and 4 more are located in Belarus, Latvia, Kazakhstan and Slovakia.
Atlant Moscow Oblast won't play in next KHL season
As reported by website Chempionat.ru KHL President Dmitri Chernyshenko has officially confirmed that Atlant Moscow Oblast will not participate in the next season of KHL due to financial problems. "Because of the financial problems Atlant won't be on ice next season. We' ll see what will happen next"- said mr. Chernyshenko. Junior teams, including Mytischi Atlantes of the MHL, continue to operate regularly
(22 May 2015)
KHL All-Star Team
The KHL All-Star Team was announced today:

Goalie: Anders Nilsson, Ak Bars Kazan
Defensemen: Maxim Chudinov, SKA St. Petersburg, Nikita Zaitsev, CSKA Moskva
Forwards: Artemy Panarin, SKA St. Petersburg, Alexander Radulov, CSKA Moskva, Steve Moses, Jokerit
(21 May 2015)
Medvedev goes to Philadelphia
Ak Bars Kazan d-man Evgeny Medvedev terminated his contract with KHL side in order to sign with Philadelphia Flyers. Medvedev, 32 years old, won two Gagarin Cups in the KHL. He was a UFA in the NHL.
(20 May 2015)
KHL trade union against Barys Astana
The head of KHL players' trade union, Andrey Kovalenko, said that union will insist on excluding Barys Astana from next KHL season. Players and staff of Kazakh received their last salaries in January, and only 80% of it. If debt is not closed until May 30, trade union will be insisting on stopping Astana participation in the tournament.
(19 May 2015)
Medveščak confirms to continue with KHL for 2015-16
Ranko Vucinic, Communication Director of Medveščak Zagreb, confirms the organization will play KHL also in the 2015-16 season. "We never had any doubts about Medveščak`s participation in the KHL," Vucinic says.
(12 May 2015)
Bochenski will receive citizenship of Kazakhstan
Barys Astana captain Brandon Bochenski will soon complete the process to receive citizenship of Kazakhstan and should be compete for his new country at the World Championship Division Ia in Poland next April.
"I hope that the issue will be resolved soon, all the paperwork takes time. Why decided to play for the national team of Kazakhstan? Here I have a lot of friends, I'm playing in this country and I feel part of it. And I would be honored to represent Kazakhstan." said Bochenski, at Barys from 2011.
Bochenski rapresented native USA at 2007 World Championship
(23 Feb 2015)
New KHL record for goals scored
Steve Moses of Jokerit scored his 36th KHL goal of the season. No player has scored more than 35 before. See Goals leaders by season here.
(19 Feb 2015)
CSKA sets new KHL record for biggest win
CSKA Moscow beat Slovan Bratislava 12-0 today. This was the largest win in the history of KHL.
(11 Feb 2015)
Yugra fired coach
Yugra Khanty-Mansiysk announced head coach Dmitry Yushkevich and assistants Anatoly Semyonov and Andrei Emelin were suspended from work due to unsatisfactory results of the team. General Manager Andrei Potaichuk was named interim coach. His assistants will be Dmitri Gogolev and Rudolf Pejchar
(31 Jan 2015)
Sergei Zvyagin named new goalies coach at Metallurg
Former goalie Sergei Zvyagin is the new goaltenders coach of Metallurg Magnitogorsk. He replaced Swedish Tomas Bjuhr, whose contract was terminated by mutual consent. After retiring Zvyagin worked as goalies coach at Barys Astana
(30 Jan 2015)
Past league results:
League standings:
Historic statistic:
Individuals records:
Fast facts
season 2014-2015
Youngest player: Yevgeny Mityakin (17 years)
Oldest player: Vyacheslav Kozlov (43 years)
Shortest player: Mikhail Anisin (168 cm)
Tallest player: Vladimir Mihalik (202 cm)
Nationalities: Belarus (46), Canada (51), Croatia (7), Czech Republic (29), Denmark (2), Finland (51), France (1), Germany (2), Kazakhstan (33), Latvia (30), Norway (3), Poland (1), Russia (625), Slovenia (4), Slovakia (34), Sweden (28), Ukraine (2), USA (26)
Highest win: CSKA Moskva - HC Slovan Bratislava 12-0
Season average attendance: 6424
On Thursday, May 21, KHL season-ending ceremony was held in Russia. Read more»
German Ice Hockey Federation decided not to renew the contract with national team coach Read more»