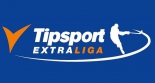 Did you find any incorrect or incomplete information? Please, let us know.
Last updated: 20 Jan 2019, 22:07
Banska Bystrica will host Winter Classic
On days 02 and 03 of February, the city of Banska Bystrica, home of current Extraliga champion team, will host the first ever edition of Winter Classic, the open competition inspired by similar events in Europe and the NHL. The game will take place at the
Štiavnická stadium, with a capacity of 9.881 spectators.
"The program and organizing team is 100% ready to provide an original and unforgettable sporting experience to hockey fans in Slovakia Personally, I want to present the definitive form of the event to the public directly from Banska Bystrica as a host city " said Pro-Hockey Director Richard Lintner
(15 Oct 2018)
Kosice fired coaches
Due the unsatisfactory results of the team, 4th after 32 rounds of Extraliga, HC Kosice fired coach Milan Jančuška and assistant Jerguš Bača. Marcel Šimurda and Peter Bartoš, both already in the coaching staff, will act as interim coaches
(03 Jan 2018)
Zilina replaces coach
31 points after 25 rounds weren't enough for Stanislav Skorvánek to keep his job at Zilina: headcoach was fired by the club and replaced by Czech Petr Rosol.
Rosol, 53, has a long career in Czech Extraliga for Litvinov and Jihlava, with experiences in Italy, Switzerland and Germany. Internationally, he played for Czechoslovakia winning the World Championship in 1985 in Prague and the bronze medal at the 1992 Winter Olympics in Albertville
As coach, Rosol worked at homeland for Usti nad Labem, Ceske Budejovice, and as assistant at Litvínov and in Switzerland at Martigny and EHC Uzwil, his last duty in 2016-17
(30 Nov 2017)
Detva fires coach
With just one point after nine rounds of Extraliga, newly promoted HC 07 Detva decided to fire coach Miroslav Chudý, replacing him with current assistant Dušan Kapusta, who will be assisted by Tomáš Chlebničan.
"We are dissatisfied with the results, we cannot replace 25 players, but we had to do something," said the club Chairman Róbert Ľupták.
(06 Oct 2017)
Penzes becomes the new headcoach of Dukla Trencin
After the sudden death of coach and general manager Jan Kobezda, Dukla Trencin announces current assistant coach Julius Pénzeš will work as headcoach until the end of season. Viliam Cacho and goalies coach Peter Kosa will serve as assistants
(31 Jan 2017)
Dukla Trencin fires coach
The job of Josef Turek at Dukla Trencin lasted two months: hired at the end of October to replace resigned Milos Holan, the 45-years-old coach was fired today after the last defeat 8-3 against Liptovsky Mikulas. He will be replace by a coaching triumvirate: current club GM Ján Kobezda will be the new headcoach, assisted by experienced Julius Penzes - fired in November by Nove Zamky - and U18 team coach Viliam Cacho. Turek started season at Zvolen, before being dismissed in October

(04 Jan 2017)
Fourth coach in the season for Nove Zamky
Nove Zamky announced Štefan Mikeš, 51, as new headcoach after the resigning of Julius Penzes and the interim period of Ivan Černý who will remain in the club as assistant.
Mikes, coached Czech HC Havirov in the last two seasons, before to be fired last October, is the fourth trainer of Nove Zamky since the begin of season, the first of club in Extraliga. Miroslav Chudy, Julius Penzes and Ivan Černý seated on Nove Zamky bench since July
(22 Dec 2016)
Mitch Versteeg suspended for 3 months
The Disciplinary Committee of the Slovak Ice Hockey Federation suspended HK Nitra Canadian defenseman Mitch Versteeg after the charge on Dukla Trencin forward Petr Ölvecky, for which the season is over, during 5-1 Trencin victory of last 20 November
(02 Dec 2016)
Poprad changes coach
Due to unsatisfactory results in Extraliga, Poprad decided to change coaching staff, firing headcoach Petr Jonak and assistant Ludovit Jurinyi. New coach is Marcel Ozimák, recently fired as assistant coach at Avtomobilist Yekaterinburg. His assistant will be Frantisek Štolc
(07 Nov 2016)
Dukla Trencin changes coach
Dukla Trencin announced head coach Milos Holan and assistant Robert Petrovicky both resigned for personal reasons last Tuesday following the defeat 5-2 against Poprad. "I'm quitting only for personal reasons, not leaving because of poor results, and I think with the team I had a good relationship, we hadn't problems" said Holan
Today the club announces the appointment of Josef Turek as new headcoach. Turek, 44, was fired by Zvolen last week.
"We needed to find a coach as soon as possible to lead the team in the last two games before the break, so he can work with the team during the break " said the General Manager Jan Kobezda.
(27 Oct 2016)
Past league results:
League standings:
Historic statistic:
Individuals records:
Fast facts
season 2018-2019
Youngest player: Marko Csollak (16 years)
Oldest player: Marek Uram (44 years)
Shortest player: Filip Vrabel (162 cm)
Tallest player: Vladimir Mihalik (202 cm)
Nationalities: Belarus (2), Canada (35), Czech Republic (39), Finland (6), Hungary (39), Latvia (2), Romania (1), Russia (12), Slovenia (3), Slovakia (281), Sweden (2), USA (6)
Highest win: HK SKP Poprad - HK Orange 20 8-0
Season average attendance: 1618
As Sheffield Steelers (EIHL) gear up for a play off push changes were made. Read more»
From practice in a car park and over a Persian carpet to skating in one of the most prestigious hockey academies: Eurohockey meets Guila Mohajer: facing many difficulties, the first Iranian women hockey player is now studying coaching in Vierumaki Sport ... Read more»