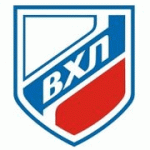 Did you find any incorrect or incomplete information? Please, let us know.
Last updated: 18 Apr 2017, 22:24
from 1992 to 2010: Vysshaya Liga (RUS-2)
from 2010 to present: VHL
Chelmet fire coach
Chelmet Chelyabinsk announced the club fire coach Alexander Rozhkov due the poor results in VHL, replacing him with current assistant coach Igor Znarok. Chelmet is currently 16th in the standings

(26 Dec 2016)
Molot changes coach
Sergei Vostrikov, 52, is the new coach of Molot Perm, replacing fired Marat Askarov. Nikolai Kazakov will be the new assistant. Both worked at Lada Togliatti in 2010-11 season. Molot is currently 20th in the standing, with 36 points in 31 games played
(13 Dec 2016)
Movements of coaches in VHL
Two VHL teams announced changes in coaching staff:
Yermak Angarsk appointed 53-years-old Igor Zhlinsky as new head coach after the dismissal of Sergei Dushkin and the five-games interim period of Aleksei Isakov.
Ruslan Suleymanov resigned from headcoach position of Yuzhny Ural Orsk citing family reasons. Evgeny Zinoviev will act as interim coach until a replacement is found
(07 Nov 2016)
Sergei Pushkov will coach Neman
After two seasons Russian Sergei Pushkov is back on the bench of Neman Grodno where he led the team to title in 2014. Pushkov, 52, coached SKA-Neva St. Petersburg in the last seasons. In 2009 he earned a promotion to Elite Division with Belarus U18
(08 Apr 2016)
Sputnik Nizhny Tagil forward passed away
Sputnik Nizhny Tagil forward Sergei Simonov, 24, suddenly passed away. According to preliminary reports, the player was hospitalized after a training session, held the day before. He complained of pain in the region of the spleen. The exact cause of death has not been established but an investigation was opened. Before to arrive at Sputnik, Simonov, a product of Novokuznetsk school, played for Lada and Lipetsk in 2013-2014, Sary-Arka Karaganda 2014-2015 and Kristal Saratov in the first part of current season
(07 Jan 2016)
Dizel Penza on the verge of bankruptcy
Traditional club Dizel Penza may have its days numbered: according to local site "Tema Penza" citing the Minister of Physical Education and Sports of Penza region Grigory Kabelsky the team may withdraw from VHL in January. Dizel is currently 24th in the standing, the second worst record of the league.
"The situation of Dizel is more than serious, we can speak of an impasse. On January 19 will be set a hearing, with high probability it will be the last, and will begin the process of bankruptcy. The property will be arrested and the funds that will be transferred to the account of the club will go to creditors. Then it will be necessary the creation of a new legal entity, this is the only way. What it would take to recreate a professional club in Penza, is now difficult to say"- said Kabelsky.
Dizel last summer announced the club would not participate in VHL but then reverse the decision.
Last November newly created VDV-Zvezda was withdrawn from the league by unanimous decision of the Board of VHL due to financial problem
(30 Dec 2015)
New coach at Zauralie
Albert Loginov,45, is the new headcoach of Zauralie Kurgan after the club terminated by mutual consent the contract with Sergei Dushkin, on Zauralie bench since 2013. Loginov worked as assistant coach at Molot Perm in the last two seasons. Alexei Isakov and Vyacheslav Sedov remain as assitants
(10 Dec 2015)
Sputnik Nizhny Tagil fires coaches
With 8 victories after 19 rounds, Sputnik Nizhny Tagil announces the club fires coach Vladimir Golubovich and the assistant Vadim Shaidullin. Club manager Marat Valiullin will lead the team as interim coach
(11 Nov 2015)
Yuzhny Ural Orsk fires coach
Andrei Martemiyanov has resigned from the position of headcoach at Yuzhny Ural Orsk after seven games and just one victory in regulation time. Former captain and current hockey school coach Vitaly Kazarin was appointed as interim coach.
"Of course the start of the championship wasn't satisfactory. When the team arrived in Orsk, we met with the coach, talks and take a mutual decision to terminate the contract" said Minister of Regional Sports Oleg Pivunov
(05 Oct 2015)
Andrei Potaychuk resigned as head coach of the Sary Arka
Russian coach Andrei Potaychuk, arrived at Sary Arka Karaganda this summer, resigned today, terminating the contract by mutual agreement, after eight games and nine points earned.
Vadim Yepanchintsev was appointed as interim coach
(29 Sep 2015)
Past league results:
League standings:
Historic statistic:
Individuals records:
Fast facts
season 2016-2017
From Reykjavik to Istanbul: 17 clubs are ready to battle for the trophy Read more»
Estonia could do something that they've never done ever before: have players drafted into the National Hockey League. Read more»