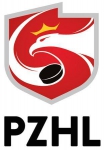 Polska Hokej Liga
League status: Active
English name: Polish Hockey League
Administered by: Polska Hokej Liga Spolka
Head manager: Mariusz Wołosz
Year of start: 1927
Did you find any incorrect or incomplete information? Please, let us know.
from 1926 to 1999: Polish League
from 1999 to 2013: Polska Liga Hokejowa
from 2013 to present: Polska Hokej Liga
Poland League will have 12 participants
Zagłębie Sosnowiec and STS Sanok joined the 9 teams that had already received the right to play in PHL. Earlier, licenses were obtained by: Comarch Cracovia, GKS Katowice, GKS Tychy, JKH GKS Jastrzębie, KH Energa Toruń, KTH Krynica, KH Podhale Nowy Targ, Re-Plast Unia Oświęcim and Stoczniowiec Gdańsk.
Despite some opposition by other clubs, also Poland U23 will participate in the competition, which means that a total of 12 teams will start, one more than previous season
"Due to the fact that we have 12 teams, the competition will start two days earlier than planned, September 11. Next week schedule will be approved - adds League Commissioner Marta Zawadzka.
(15 Jul 2020)
Tomek Valtonen resigned as Poland coach
Finnish Tomek Valtonen resigned as Poland National Team as reported by Hokej.net portal.
"We have not reached agreement on organizational issues. Next season I will be working in a foreign club and I will not be able to visit Poland more often, which was what the Polish Ice Hockey Association expected from me" said Valtonen
(18 Jun 2020)
Mirosław Minkina elected new President of Polish Federation
Former Vice-President Mirosław Minkina is the new President of Poland Ice Hockey Federation. Marta Zawadzka, Marek Matuszewski and Robert Walczak are the Vice Presidents.
Minkina is the third president of PZHL this year. Last February, Dawid Chwałek resigned due the difficult financial situation of the Federation. In mid-March, board member Piotr Demiańczuk, took over the reins before to resign last October 22.
The next election congress will take place in mid-2020.
"The Ministry of Sport's subsidy was incorrectly spent and Presidents Chwałk and Demiańczuk did not hold regular meeting, using the money without consulting the Board. We must repair the actions of my predecessors" said Minkina
(28 Nov 2018)
Tomasz Rutkowski resigned
Tomasz Rutkowski is no longer the Manager of the Polish Ice Hockey Association. 53-year-old resigned with a short notice.
He worked for Polish Federation with various charges, included head coach of U18 and U20 national teams since May 2012.
(30 Apr 2018)
MH Automatyka Gdańsk fired Swedish coach
After signing a 3-year contract last May to lead the team in first ever season in Polska Liga, Swedish coach Peter Ekroth was fired due the poor results of the team, three victories in 21 games. Assistant coach and former player Robert Błażowski replaces him.
(01 Dec 2016)
Vitaly Semenchenko leaves Nowy Targ
Ukranian coach Vitaly Semenchenko left Podhale Nowy Targ bench after the poor results of the team, that los five of last 10 games. Contract with the coach was terminated by mutual agreement. Former assistant Marek Rączka will replace Semenchenko
(20 Nov 2016)
Doug McKay new coach of Orlik Opole
Canadian Doug McKay, 63, is the new coach of Orlik Opole, replacing fired Jason Morgan. McKay coached mainly in Netherlands and Italy during his career and was inactive since 2013-14 season, when he lead Rungsted in Denmark until January.
"We were looking for a trainer to develop our young players, - said Orlik President Dariusz Sulek - "Former coach Jason Morgan made an excellent work with them, and I believe that such an experienced coach as Doug McKay will improve much more their skills" added.
(10 Nov 2016)
Jason Morgan back to Hungary
Two days after he was fired from Orlik Opole in Poland, Canadian coach Jason Morgan found a new bench in Debrecen, replacing Russian coach Evgeny Mukhin. fired during his third season at the club. Morgan won MOL Liga title last season with DVTK Miskolc
(07 Nov 2016)
Kamil Kalinowski caught by anti-doping
GKS Tychy and Poland national team forward Kamil Kalinowski, 24, was found positive for THC (tetrahydrocannabinol) on an anti-doping control realized on September 27, after 9-1 victory against Unia Oswiecim. Kalinowski can now face a two-years suspension depending on the decision of the Disciplinary Commission
"I made a mistake and I am ready to undergo a fair punishment. I made a detailed explanation to my club and I'm ready to repeat on the disciplinary commission" said Kalinowski
(01 Nov 2016)
GKS Tychy mourns longtime President
GKS Tychy former President Jacek Białożyt passed away after long illness. He was 59. Mr. Białożyt was President of the club since 1996 until 2002, when he resigned from his position, remaining member of the board.
(12 Jun 2016)
Past league results:
League standings:
Historic statistic:
Individuals records:
Fast facts
season 2020-2021
Due the impossibility of crossing the border with Russia, SaryArka, Nomad and Torpedo will play only in the domestic league Read more»
After two years of preparation, next November the new multi-national tournament will see the light Read more»