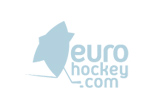 National team games (Women)
Did you find any incorrect or incomplete information? Please, let us know.
GROUP: 4-nations in Albertville, Aug 14-21
GROUP: 4-nations in Finland, Nov 1-5
GROUP: Halloween Cup in Fussen, Nov 3-5
GROUP: 4-nations in Budapest, Nov 4-6
GROUP: 4-nations in Linköping, Dec 16-18
GROUP: Nations Cup, Group A in Füssen
GROUP: Nations Cup, Group B in Telfs
#
Club
G
W
L
Score
P
1
Finland
3
3
0
13:6
9
2
Russia
3
2
1
15:8
6
3
Switzerland
3
1
2
13:13
3
4
Austria
3
0
3
6:20
0
7th place: Czech Rep. - Austria 6-0, 5th place: Sweden - Switzerland 1-5, Bronze Medal: Germany - Russia 2-5, Final: Canada - Finland 0-1
Last updated: 07 Jan 2017, 09:19
Women's national team tournaments
Today started two national team tournaments for women. In Sundsvall, Sweden Canada beat Finland 2-0 and the home team lost 2-6 to USA. In Czech Republic Russia beat Switzerland 4-1 and Germany beat Slovakia 4-2.
(04 Nov 2015)
Finland-Sweden
Finland and Sweden played three national team games today. In the Women's game Finland won 1-0 in Mariehamn. The Swedish U17 team beat Finland 7-4 in Haapajärvi. In the U20 tournament in Dmitrov, Russia Sweden won 3-2 after a shootout.
In Dmitrov the Czech U20 team beat Russia 4-0.
(29 Aug 2015)
Switzerland vs France
The Swiss women played the French in two games in St.Gervais and won both. Today 5-2 and yesterday 2-1.
(09 Aug 2015)
Canada wins in Lake Placid
Canada beat Finland 6-3 in the final of the 2013 Women's Four Nations Cup. USA defeated Sweden 8-1 to finish third. Top scorer of the tournament was Kelli Stack of USA who recorded four goals and three assists in four games.
Final standings at National team games (Women).
(10 Nov 2013)
Finnish women beats USA
The Finnish women's national team surprised USA with a 3-1 win at the Four Nations Cup in Lake Placid. Finland qualifies for the final while USA will play Sweden for the third place,
(09 Nov 2013)
Canada beat Russia twice
The Canadian and Russian women's national team played two games in Sochi. Canada won the first game 6-1 and the second 9-1.
(11 Sep 2013)
Three times Russia
The Russian women's team beat Czech Republic three times. Today's game was won 6-1 while they won 3-2 on Friday and 2-1 on Saturday.
(13 Aug 2013)
Slovak women win tournament in Poprad
The Slovak women's national team won a tournament in Poprad ahead of Czech Republic, Austria and France. Results and game stats here.
(16 Dec 2012)
Women's national team games in Finland
Thee results of today's games in the Women's IIHF Twelve Nations Invitational Tournament in Vierumäki, Finland:
Canada-Switzerland 16-0, Finland-Japan 7-0, USA-Russia 12-0 and Sweden-Slovakia 4-1.
(24 Aug 2011)
Past league results:
League standings:
Historic statistic:
Individuals records:
Fast facts
season 2016-2017
Youngest player: Emma Kreisz (14 years)
Oldest player: Riikka Välilä (43 years)
Shortest player: Sanni Hakala (150 cm)
Tallest player: Lore Baudrit (190 cm)
Nationalities: Austria (35), Canada (47), Czech Republic (36), Denmark (22), Finland (39), France (30), Great Britain (24), Germany (39), Hungary (29), Italy (21), Japan (28), Latvia (17), Norway (20), Poland (22), Russia (46), Switzerland (45), Slovakia (35), Sweden (36), USA (25)
Highest win: Switzerland - Slovakia 12-1
Season average attendance: 255
Sweden got a 2-1 shoot-out win over Canada in Sunday's World Championship final in Lanxess Arena, Cologne. Read more»
Ever since he first arrived on the ice for HC Kladno in 1987, it was clear that Jaromír Jágr was an exceptional hockey player. Read more»