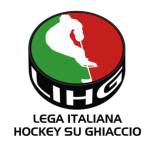 Serie A
League status: Active
Administered by: LIHG - Lega Italiana Hockey Ghiaccio
Head manager: Tommaso Teofoli
Year of start: 1925
WWW: http://www.lihg.it
Did you find any incorrect or incomplete information? Please, let us know.
for 2016-2017: the best four Italian teams after Alps Hockey League Regular season will play a final four (semifinals, final) to determine Italian Champion
from 1925 to 2013: Serie A
from 2013 to 2014: Elite A
from 2014 to present: Serie A
Renon confirms title in Italy
The champions of last four years decided title in Italy during the last weekend at Palaodegar in Asiago: champion Renon won 3-2 against home side Asiago with a comeback from 0-2, confirming the title of Serie A, the third in last four season, earning a place for next Continental Cup. This seaon Italian champion was decided in a semifinals/final between the best four teams after the end of Alps Hockey League regular season. In the semifinals Renon won 5-2 against SG Cortina, while Asiago defeated 3-1 Val Pusteria
(23 Jan 2017)
Tom Barasso new coach at Asiago
Asiago Hockey announced the appointment of former NHLer Tom Barasso as new headcoach, Barasso, 51, had his first experience as headcoach last season at Valpellice Bulldogs, when he replaced Canadian Pat Curcio, winning a National Cup, the second ever trophy for the club, and loosing at game #7 playoffs quarterfinals against Asiago
(21 Jul 2016)
Valpellice forces Game 7 against defending champion
The Valpellice Bulldogs, coached by NHL-legend Tom Barrasso, have come back from a 1-3 deficit in the quarter final series against defending Italian champion Asiago Hockey. Thanks to a 5-2 win on home ice,  Valpellice will face Asiago in Game 7 on Tuesday. Ritten, Pustertal and Sterzing have already qualified for the semifinals, eliminating Cortina, Gherdeina and Fassa respectively.
(13 Mar 2016)
Serie A playoffs start on Tuesday
In Italy's top league the eight teams have finished the regular season, with Ritten Sport emerging as the top seeded club. Following are the match-ups in the Quarter Finals (Best-of-Seven):
Rittner Buam - SG Cortina
Pustertal Wolves - HC Gherdeina
Asiago Hockey 1935 - Valpellice Bulldogs
Sterzing/Vipiteno Broncos - Fassa Falcons
(28 Feb 2016)
Also HC Pustertal wants to join EBEL
After Ritten Sport expressed their wish to join EBEL a few weeks ago, another Italian team has now officially applied to partcipate in this central european league. HC Pustertal Wolves has applied to join EBEL in the 2016/2017 season. The Wolves would be the second Italian team in the league, as HC Bolzano is already in the midst of its third season in EBEL. All thee Italian clubs have the permission from the Italian federation to play in Austria's top league. A decision on which clubs join Erste Bank Eishockey Liga will be taken within the 5th of April.
(12 Feb 2016)
Serie A: Paul Zanette returns to Asiago
Paul Zanette, an Italian-Canadian dual citizen, has signed a contract with defending Italian champion Asiago Hockey. The 27-year old two-way-forward has already played for the 'stellati' during the 2012/2013 and 2013/2014 season, collecting 45 goals and 60 assists. He spent the last season in EBEL, also representing Bolzano in the CHL, before joining the Edinburgh Capitals (EIHL) this past off-season. He is expected to be an impact player on Asiago's route to defend the 'scudetto'.
(02 Feb 2016)
Serie A: Trevor Johnson leaves Valpe, joins the Wolves
Defenceman Trevor Johnson, who possesses both the Italian and Canadian citizenship, has decided to leave the financially troubled Valpellice Bulldogs. The 34-year-old former member of the Italian national team has been the captain of the Bulldogs for the past 5 seasons. He now joins HC Pustertal Wolves, who are currently ranked on second place in Serie A. In 395 games in Italy's top league the blueliner has collected 348 points.
(01 Feb 2016)
Serie A: Tyler Weiman is Pustertals new goalkeeper
After Juuso Riksman left HC Pustertal because of personal reasons, the Wolves have now found their new net minder. 31-year-old Tyler Weiman has signed a contract for the remainder of the season.
(01 Feb 2016)
Ritten wants to join EBEL
Rittner 'Buam', Italian champion of 2014, has requested to leave Serie A and applied to join Erste Bank Eishockey Liga in the 2016/2017 season. Ritten would be the second Italian team in the Austrian based league, as the Bolzano Foxes already play in this competition. Biggest obstacles for the South Tyroleans to become the league's 13th member are their arena, which only offers space to approximately 2000 spectators, and the geographic proximity to Bolzano.
(15 Jan 2016)
The Broncos have found their new top-line forward
Sterzing/Vipiteno Broncos, currently on 3rd place in Serie A, have aquired Canadian winger Taylor Stefishen. The 25-year-old, who was drafted by the Nashville Predators in 2008, will replace Johnny Lazo in the top line.
(04 Jan 2016)
Past league results:
League standings:
Historic statistic:
Individuals records:
Winning 2-1 against host Rungsted, Yunost keeps the perfect record proposing as favourite for the Superfinals Read more»
The final continental cup group game took place in Rungsted between Sheffield Steelers of Great Britain and Kurbads Riga of Latvia. Read more»