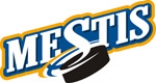 Mestis
League status: Active
English name: Mestaruussarja
Administered by: Finnish Ice Hockey Association
Head manager: Timo Bäckman
Year of start: 2000
WWW: http://www.mestis.fi
Did you find any incorrect or incomplete information? Please, let us know.
Last updated: 29 Oct 2014, 20:03
from 1936 to 1975: Suomensarja
from 1975 to 2000: I-divisioona
from 2000 to present: Mestis
Mestis is the 2nd highest level in Finnish icehockey. It was founded 1974 and the name was those days I divisioona (1st division). During season 1994-96 name was changed to Fazer-league (according the sponsor) but it was changed back to I divisioona 1996 and from the season 2000-01 the name has been Mestis.
Dinamo Riga signs cooperation with Jokipojat
Dinamo Riga has signed a cooperation agreement with Finnish club Jokipojat Joensuu, playing in Mestis League.Under the terms of this cooperation, Dinamo players can play for Jokipojat with the possibility at any moment to be called back to Riga. The first players going to Finland were defender Martins Jakovlevs and forward Vitaljs Pavlovs.
(16 Aug 2012)
KooKoo fires coach too
Sunday was a pretty busy day in Finland regarding coach firing. After HPK from SM-liiga also Mestis club Kookoo fired coach Ismo Lehkonen. Kookoo is currently in the 2nd place in table only 2 points behind league leaders Jukurit and firing was a little bit suprising at least for the people who look at the team from distance. Assistant coach Jarno Kultanen will take care of the coaching for now but KooKoo will inform later about coming trainer decisions.
(23 Jan 2012)
Past league results:
League standings:
Historic statistic:
Individuals records:
Fast facts
season 2014-2015
EHC Visp beat HC Davos in 2nd round of Cup and advance to quarterfinals. Read more»
Today Swedish head coach Pär Mårts named the preliminary roster for Karjala Tournament November 6-9. Read more»