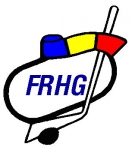 Liga Nationala De Hochei
League status: Active
English name: Romanian League
Administered by: Federatia Romana de Hochei pe Gheata
Head manager: Barna Tanczos
Year of start: 1924
Did you find any incorrect or incomplete information? Please, let us know.
For 2014-15:
1st phase: 6 teams (4 domestic + Brasov and Miercurea Ciuc from MOL Liga)in a 10 games group. The winner will have home advantage in playoffs, the 2nd already advance to playoofs
2nd phase: only clubs from the LNH compete for remaining 2 playoffs spot while the two MOL Liga clubs focus only on that league.
A weekend to remember for Dmitry Kovyazin
Progym Gheorgheni Russian forward Dmitry Kovyazin had a stellar performance during the weekend of Romanian League. In two games against the worst team of the league, Sportul Studentesc, won by Progym 26-0 and 21-1, Kovyazin recorded an incredible total of 24 points, scoring 17 goals and serving 7 assists. Progym is second in the standing, 12 points from leader Corona Brasov.
(28 Nov 2016)
Leo Gudas new coach at Miercurea Ciuc
Czech Leo Gudas, 51, is the new coach of Sport Club Miercurea Ciuc. He replaces Canadian Tom McCarthy, resigned last week.
(24 Nov 2016)
First title for Dunarea in Romania
Dunarea Galati wins for the first time Romanian league by beating 3-1 in game four of final series, played in Brasov, titles-record holder Steaua Bucharest. Dunarea finished regular season in second place but loaned for playoffs some players from MOL Liga SC Miercurea Ciuc, knocking out in the semifinals favourite Corona Brasov. Progym Gheorgheni finished third beating in bronze finals Corona Brasov.
"It's totally unexpected for me. I still can not believe. It's a dream come true " said Dunarea forward Mircea Necula
(28 Mar 2015)
Dunarea Galati fired coach Rauhanen
The moving of Finnish coach Kari Rauhanen from MOL vice champion Corona Brasov to Dunarea Galati of Romanian League was the shocking transfer of the summer for Romanian hockey. After three months and only two official games played in Romanian Cup (one victory one loss), Dunarea announced Rauhanen was fired without further comments
(19 Sep 2014)
Dunarea Galati hires Kari Rauhanen
Kari Rauhanen, the Finnish coach who lead Corona Brasov to MOL Liga finals last season, surprisingly signed with Romanian League team Dunarea Galati
"The goal is to be one of Romania's leading hockey teams in 2-3 years, it is not an easy task, but if you really want something, you just have to work for it a lot" said the coach
Last month Galati submitted the request to enter into MOL Liga but wasn't accepted.
"our goal is still the participation in MOL League." said Rauhanen
(26 Jun 2014)
Christer Dreberg named HSC Csikszereda new coach
Swedish Christer Dreberg is the new HSC Csikszereda head coach. The 50-year-old will lead team in Romanian League playoffs then the club will decide if offers a contract for next season. Dreberg worked at Comet Halden, in Norwegian 2nd league, this season, finishing third
This year HSC Csikszereda missed MOL Liga playoffs
(11 Mar 2014)
SC Miercurea Ciuc wins title in Romania
With an amazing comeback from 0-3, SC Miercurea Ciuc wins 6-4 game #5 in playoffs finals against Corona Brasov, closing the series 4-1 and capturing the seventh consecutive title in Romania, for a total of 15 titles. This season SC Miercurea Ciuc was also silver medalist of MOL Liga
(07 Apr 2013)
Sport Club Csikszereda takes all titles in Romania
Team HSC Csikszereda won another Romanian championship title after winning 4:1 the finals against ASC Corona Braşov.
In the last match HSC Csikszereda won with the score of 3-2 (1-1, 2-1, 0-0)
This title is the 14th in the history of the club, the sixth consecutive.
Besides senior team, HSC Csikszereda also won title in every junior category: U12, U14, U16 and U18
(01 Apr 2012)
SC Csikszereda makes another step towards the title
HSC Csikszereda won away 3-0 (0-0, 1-0, 2-0) playoffs finals game #3 against ASC Corona Braşov and it is now leading 3-1 the finals series of the Romanian National Hockey League. Sport Club can close the series next Friday at home
(29 Mar 2012)
SC Csikszereda takes the lead
HSC Csikszereda won with the score of 3-1 (2-1, 0-0, 1-0) against ASC Corona Fenestela Braşov in Game 3 of the Romanian National Hockey League finals, and they are now leading the series 2:1.
The next match will be on Thursday in Braşov. In bronze medal series, Steaua leading 3-1 over Dunarea Galati
(27 Mar 2012)
Past league results:
League standings:
Historic statistic:
Individuals records:
Fast facts
season 2017-2018
The AIHL is excited to announce the annual AIHL Award winners Read more»
The first game days in the Finnish elite league saw a surprising team climb on top of the standings in KooKoo Kouvola. With two straight wins in regulation they even let Jyväskylä and Rauma behind them. ... Read more»