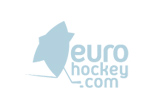 U18 National team games
League status: Active
Youth league: yes, U18
Did you find any incorrect or incomplete information? Please, let us know.
GROUP: Ivan Hlinka Memorial Group A, Aug 4-13
GROUP: Ivan Hlinka Memorial Group B
#
Club
G
W
W-OT
L-OT
L
Score
P
1
Sweden
3
2
0
0
1
10:8
6
2
Russia
3
2
0
0
1
11:6
6
3
Canada
3
1
1
0
1
8:5
5
4
Slovakia
3
0
0
1
2
7:14
1

7th place
Slovakia-Switzerland 6-3

5th place
Canada - Finland 4-3

Semi finals
USA - Russia 4-3 OT
Sweden - Czech Republic 1-2 OT

Bronze medal game
Sweden - Russia 3-6

Final
USA - Czech Republic 3-4
GROUP: 4-nations in St Pölten, Nov 3-5
GROUP: Druzhba Cup in Gomel, Nov 3-5
Last updated: 17 Nov 2016, 07:33
Czech U18 team beat Russia - twice
The Czech U18 team bet the Russia U18 in Pribram. The game yesterday ended 5-1. Filip Zadina scored twice while Jan Hladonik, David Kvasnicka and Radim Salda got a goal each for the Czechs. Maxim Marushev scored the Russian goal.
Today Czech Republic won 3-2 on goals by Ondrej Buchtela, Jan Kalus and Krystof Hrabik. Daniil Lobanov and Maxim Marushev scored for Russia.
(16 Oct 2016)
Ivan Hlinka Memorial starts tomorrow
The prestigeous U18 tournament starts tomorrow in Breclav and Bratislava. Yesterday two pre-tournament friendlies were played: Slovakia-Canada 1-12 and Czech Repubic - USA 2-1.
(09 Aug 2015)
Canada and Czech Republic to Ivan Hlinka final
Canada and Czech Republic won today's semi finals of Ivan Hlinka Memorial Cup for U18 national teams and are qualified for the final tomorrow in Breclav.
Canada beat USA 11-5 and the Czech Republic eliminated Sweden 4-3. Russia beat Slovakia 5-2 in the 7th place game and Finland ended 5th thanks to a 9-3 win over Switzerland.
(15 Aug 2014)
Finnish super talent sent home
One of Finland's best talents born 1998, Patrik Laine was sent home from the Ivan Hlinka Memorial after showing the Finnish coach the finger and also making a death threat against the Finnish head coach
(15 Aug 2014)
Ivan Hlinka Memorial Cup starts
The prestigeous U18 tournament Ivan Hlinka Memorial Cup started yesterday in Breclav and Piestany. Canada, Finland, Sweden and Czech Republic were the day 1 winners. Follow today's games at http://www.eurolivescores.com/.
(12 Aug 2014)
New Swedish U18 coach
Jim Brithén will be new coach of the Swedish U18 national team.
He will be assisted by Stefan Bergkvist. Maciej Szwoch will be goalie coach.
(12 May 2014)
Swedish U18 victory
Sweden won an U18 tournament in Turku, Finland. The Swedes opened with a 3-2 win over USA but then lost 2-1 to Switzerland in the second game. The third game was won 2-1 against Finland. USA finished second after an overtime win against Finland and a clear victory over Switzerland. Find standings and results at U18 National team games.
(11 Nov 2013)
Preparing for Hlinka Memorial
Two U18 exhibition games were played today as preparation for the 2013 Ivan Hlinka Memorial that is played August 5-10.
USA beat Czech Republic 1-0 and Canada beat Slovakia 3-1.
(03 Aug 2013)
Junior national team games
Three international junior tournaments featuring top nation started today.
U19: Czech Republic-Germany 8-0, Finland-Switzerland 2-6
U18: USA-Finland 2-4, Sweden-Czech Republic 5-1
U17: Finland-Czech Republic 5-3, Russia-USA 4-3
(06 Feb 2013)
U18 teams preparing for Memorial of Ivan Hlinka
Four U18 teams played games today preparing for the prestigious Memorial of Ivan Hlinka tournament that starts on Monday. USA beat Slovakia 6-0 and Czech Republic beat Canada 6-3.
(11 Aug 2012)
Past league results:
League standings:
Historic statistic:
Individuals records:
Fast facts
season 2016-2017
Youngest player: Vadim Shechin (16 years)
Oldest player: Urho Vaakanainen (18 years)
Shortest player: Sean Dhooghe (157 cm)
Tallest player: Benjamin Beck (202 cm)
Nationalities: Belarus (52), Canada (22), Czech Republic (32), Denmark (35), Finland (31), France (23), Germany (39), Hungary (23), Poland (24), Russia (36), Switzerland (47), Slovakia (41), Sweden (31), USA (41)
Season average attendance: 945
Jonathan Phillips, Sheffield Steelers' most successful captain yesterday played in a testimonial game in his honour. Read more»
Latvia was able to defeat Kazakhstan 3-0 on Thursday in U20 action, finishing off the two-game exhibition series with an aggregate score of 4-4. Read more»