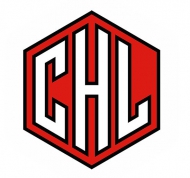 Champions Hockey League game recaps
Bolzano pays the indefenition in the team with 9 goals conceded;
Group D
After the yesterday game between Djurgarden and Fribourg, today we have assisted another tight game between Berlin and Zlin. The prognosis were right, this will be a very complicated group to be in. Everything can happen. Zlin win after penalty shots and one thing is for sure, the Czech teams mean business. They aren't here just to participate, they here to win it all. Mention to an attendance of 6200 persons at Berlin stadium.
Group F
Last week we said that Bolzano's team had some indefenition special for the forward position. Today they played against a very strong team with barely four lines and one week of practice. Before the game you could easily guess that game wouldn't end up well for the team that came from the north of Italy. After a 9-0 result we say that HC Bolzano can only get better for the rest of the competition.
People love hockey at Linköping and they were 6127 in attendance to see home team win 2-1 against HC Pardurbice. It was a victory by a small marge but in the end could be bigger.
Group K
What do you know? People actually like hockey at Nottingham. With a stadium almost full and a great atmosphere the Panthers gave everything they had for 60 minutes. And for 46 minutes they created a surprise to European hockey world. In the end Lukko Rauma deserved the 4-2 win with 44-20 in shots for the Finnish team. But we are sure that Nottingham team gain some European fans tonight.
Luleå is in the champions league competition to win. And even if Hamburg Freezers were first in last year's regular season in DEL, the authority that Luleå showed today live no marge to mistake with a partial 4-0 in the first 20 minutes.
Group I
JYP and Salzburg disputed a very interesting game. In the first 21 minutes home team gain a three goal advantage. After that wake up call the team from Salzburg came out strong, scored two goals and up the game in JYP defense. The game was actually a lesson, in a strong group Salzburg must play all 60 minutes if they want a place in the next phase. They actually have the potential to do it.
Has the most games HV 71 and Kloten disputed a very intense game. HV 71 win 3-2 against Kloten with 27-24 on shots. Both teams fans(specially those of home team) were pleased. The balance of the first 22 games is very positive, specially on the quality of the game. For the now on the competition can only get better and the attendance can only get higher. Those 44 teams actually deserve it.

Czech Rep.: Tipsport extraliga | 1.liga | 2.liga

Slovakia: Tipsport Extraliga | 1.liga

Sweden: SHL | HockeyAllsvenskan
Other: EBEL | Belarus | Croatia | Denmark | Estonia | France | Great Britain | Iceland | Italy | Latvia | Lithuania | MOL-liga | Norway | Poland | Romania | Serbia | Slovenia | Spain | NHL | AHL |
League standings
Game fixtures
League leaders
The second victory against SA Akureyri leads Sisak very close to the qualification Read more»
A memorable debut for the Croatian champions in the Continental Cup Read more»