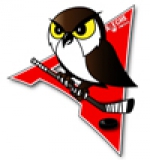 HC Alleghe
Nickname: Civette
Year of foundation: 1933
Colours: red,white
Club status: active
Address: Alleghe Hockey Tegola Canadese S.r.l. Società Sportiva Dilettantistica
Via Lungolago, 18
32022 Alleghe (BL)
Phone: +39 0437 523 176
Fax: +39 0437 723 791
WWW: Official Blog, HC Alleghe
Did you find any incorrect or incomplete information? Please, let us know.
Season 2021-2022
Current roster
season 2021-2022
* no longer in the club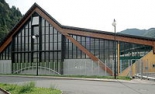 Adress: Via Lungolago, 18
32022 Alleghe (BL)
Capacity: 2200
Opened in: 1970
from 1933 to 1956: HC Alleghe
from 1956 to 1963: HC Monte Civetta Alleghe
from 1963 to present: HC Alleghe
Alpenliga: 1993
League winners:
from 2000 to 2006: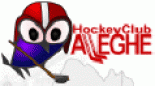 from 2006 to present: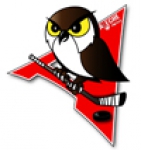 Alleghe out from Serie A
It's now official: through a press-release Alleghe announces that the team won't participate in next Elite A. The club tried to raise funds during the summer after the abandonment of the main sponsor, but was unable to produce financial guarantees. All the junior teams will continue to exist while the senior team will compete in Serie B. The other club in jeopardy, SHC Fassa, confirmed its participation.
(30 Jul 2013)
Valpellice wins Coppa Italia
Italy National team forward Robert Sirianni was the star in Coppa Italia final, played in a sold out Pala Tazzoli in Turin. He scored 4 goals and served one assist in Valpellice's 7-3 victory against Alleghe.
This is the first ever trophy for the Bulldogs
(13 Jan 2013)
Italian Cup Superfinals in Turin
Turin will host Italian Cup Superfinals on January 12 and 13.
Semifinals will be Alleghe Tegola Canadese - Renon and Val Pusteria - Valpellice. The winners will face for the final on Sunday 13. The first 4 teams in Serie A after half of total rounds are qualified for Coppa Italia Superfinals
(22 Dec 2012)
Steve McKenna leaves Alleghe
After three years as headcoach and now GM, Steve McKenna left Alleghe and come back to Canada for personal reasons
(11 Dec 2012)
Former Italian League President dead
Current Alleghe Vice-President Nilo Riva, 67, tragically dead falling in a ravine during an excursion on the mountains near native Alleghe. Riva was the first President of LIHG (Italian Icehockey League) from 2008 to 2012 and former Alleghe President
(23 Aug 2012)
Alleghe announces new coach
Alleghe Hockey announces American Tom Pokel as new coach for 2012-13 season. Pokel, 45, coached Aquile Pontebba in last three seasons and in April served as Netherlands assistant coach at World Championship
(09 May 2012)
Val Pusteria closes the series
By winning Alleghe 6-2 in playoffs semifinals game 5, Val Pusteria reaches Bolzano in Serie A finals beginning April 5
(30 Mar 2012)
Six games suspension for DeVergilio
Kevin DeVergilio season is almost over: Pontebba American forward takes six games suspension after his double charge at Alleghe Nicola Fontanive. Aquile Pontebba and Alleghe are playing Serie A playoffs quarter finals and series is currently 2-2
(11 Mar 2012)
Adam Dennis becomes Italian
Thanks to his mother born in Italy, Canadian born Alleghe goalie Adam Dennis, one of star player in Serie A, has now Italian citizenship and can be called by coach Rick Cornacchia for National team. Dennis, 27, drafted by Sabres in 2005 when he won Memorial Cup with London Knight, commented: "My mother born in Catanzaro, South Italy, and there I have relatives always asking me about National team, so now dress Blue jersey will be an honour for me and all my family"
(12 Jan 2012)
Historic rosters:
Historic statistics:
Past results:
League standings:
Fast facts
season 2021-2022
The second European club competition celebrates the quarter of century starting the battles for the silver plate in September Read more»
Ice Hockey is a very popular sport. One of the main reasons for this popularity is that the game is very fast, and each match is full of exciting moments. Even though Ice Hockey is already very exciting, some people want ... Read more»