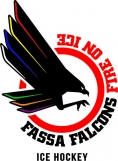 Fassa Falcons
Nickname: Aquile
Year of foundation: 1955
Colours: blue,white
Club status: active
Address: Strada De Doleda, 8
38032 Alba di Canazei (TN)
Phone: +39 0462 602 499
Fax: +39 0462 602 004
Email: info@hockeyclubfassa.com
WWW: SHC Fassa
Did you find any incorrect or incomplete information? Please, let us know.
Season 2023-2024
Current roster
season 2023-2024
* no longer in the club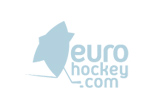 Adress: Strada De Doleda, 8
38032 Alba di Canazei (TN)
Phone: +39 0426 602 499
Capacity: 3500
Opened in: 1981
Notable players:

from 1955 to 1985: HC Canazei
from 1985 to 2015: SHC Fassa
from 2015 to present: Fassa Falcons
from 2000 to 2016: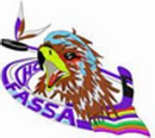 from 2016 to present: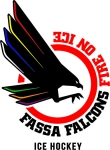 Italian Hockey League Elite started today
The Italian teams partecipating at Alps Hockey League started today the battle for qualification at Final Four, scheduled in next February, to assign the Italian title.
The eight teams were splitted in 2 groups, South A and B, with homa and away games scheduled between December 26 and January 6. The games count both for Alps Hockey League and the Serie A, this season called Italian Hockey League Elite. The first two teams for each group will advance to Final Four of February 10-11 to assign the title
Follow the IHL Elite on eurohockey
Group South A: SV Renon/Ritten, HC Val Pusteria/Pustertal, SG Cortina, Fassa Falcons
Group South B B: Asiago Hockey 1935, HC Egna, HC Gherdeina, SSI Vipiteno Broncos
(26 Dec 2017)
Valpellice forces Game 7 against defending champion
The Valpellice Bulldogs, coached by NHL-legend Tom Barrasso, have come back from a 1-3 deficit in the quarter final series against defending Italian champion Asiago Hockey. Thanks to a 5-2 win on home ice,  Valpellice will face Asiago in Game 7 on Tuesday. Ritten, Pustertal and Sterzing have already qualified for the semifinals, eliminating Cortina, Gherdeina and Fassa respectively.
(13 Mar 2016)
Serie A playoffs start on Tuesday
In Italy's top league the eight teams have finished the regular season, with Ritten Sport emerging as the top seeded club. Following are the match-ups in the Quarter Finals (Best-of-Seven):
Rittner Buam - SG Cortina
Pustertal Wolves - HC Gherdeina
Asiago Hockey 1935 - Valpellice Bulldogs
Sterzing/Vipiteno Broncos - Fassa Falcons
(28 Feb 2016)
Erwin Kostner to coach Italy U20
SHC Fassa coach Erwin Kostner was appointed as new coach of Italy U20, replacing Robert Ghizzali, resigned for personal reasons. After being promoted last year, Italy will play WJC U20 Division Ia at home, in Asiago, 14 to 20 December 2014 against Norway, Latvia, Belarus, Austria and Slovenia.
(19 Aug 2014)
Alleghe out from Serie A
It's now official: through a press-release Alleghe announces that the team won't participate in next Elite A. The club tried to raise funds during the summer after the abandonment of the main sponsor, but was unable to produce financial guarantees. All the junior teams will continue to exist while the senior team will compete in Serie B. The other club in jeopardy, SHC Fassa, confirmed its participation.
(30 Jul 2013)
Pontebba relegated
By loosing 4-2 playouts game #4 against Fassa, Aquile Pontebba lost the series 4-0 and is relegated in Serie A2 after seven consecutive seasons in Serie A
(27 Feb 2013)
Historic rosters:
Historic statistics:
Past results:
League standings:
Fast facts
season 2023-2024
Kaunas City celebrate the qualification to the second round of Continental Cup with a ten-goals victory over Skautafelag Rejkyavik Read more»
Estonian champion wins KHL Zagreb ensuring first place for the home team Read more»