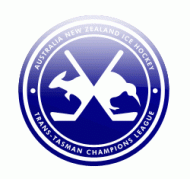 Melbourne Ice captures Trans Tasman Champions League
Current AIHL champion win inaugural tournament between Australian and New Zealand teams with perfect record
By beating New Zealand's Botany Swarn
8-5
in front of 750 spectators, Melbourne Ice is crowned the first Trans Tasman Champions League champion. AIHL reigning champion doesn't repeat the brilliant performance of opening day when they crushed Southern Stampede 12-2, but two goals each by Todd Graham, Lliam Webster and Jason Baclig and one from Matt Armstrong and Matt Korthuis are enough to win against a fierce opponent. Kiwi's goals come from Lyle Idoine (2), Michael Attwell, Jean-Marc Boucher and Charlie Huber, the german born forward on loan from Adelaide Adrenaline for this tournament. Liam Webster and Richard Idoine were named MVP. In the first game of the day Newcastle North Stars try to score as many goals as possible to take the trophy per goals difference - the Trans Tasman Champions League format doesn't count games between teams from same country - showing the huge gap, despite the thin roster - already existing with New Zealand teams. The final score says
11-3
Newcastle, with four goals by Man of the Match Beau Taylor and two each from tournament's top scorers, imports Brian Bales and Jeremy Boyer.A double digit score not enough to overcome Melbourne Ice goals difference.
After the award ceremony all partecipants commented positively this first edition of annual tournament: AIHL Commissioner
Tyler Lovering
sees this weekend's event as important to his fast-growing sport: "We started to fill seats quickly at events, our players are dedicated and everyone has a common goal to grow the sport, - he says - "This Australia versus New Zealand event shows the commitment of both leagues to see the sport grow and be as recognised by fans across both countries."
Southern Stampede captain
Simon Glass
said the tournament was great for his team, describing it as a "fantastic drawcard" for the club to get better sponsorship and import players.
North Stars coach and general manager
Gary Dore
said the tournament was a "stepping stone" for his team as it ramped up for a tilt at the local finals. "It gives us another tournament-type opportunity where the guys have to step up because we're there to win it, we want to win it, we're not just going through the motions," he said.
Finally Melbourne Ice coach
Paul Watson
, told the AIHL website that the Trans Tasman tournament would be a boon for his league-leading team. "It was a good chance for them to get the sensation of playing in front of a good crowd against good opposition. We played three 20-minute stop time periods, real hockey, so that's essentially a whole extra period to look at players that sit on the cusp. We want to expose them. We challenge our youth and give them a stage to show their wares. It can only improve our depth and make us stronger."
Current events
External links

Czech Rep.: Tipsport extraliga | 1.liga | 2.liga

Slovakia: Tipsport Extraliga | 1.liga

Sweden: SHL | HockeyAllsvenskan
Other: EBEL | Belarus | Croatia | Denmark | Estonia | France | Great Britain | Iceland | Italy | Latvia | Lithuania | MOL-liga | Norway | Poland | Romania | Serbia | Slovenia | Spain | NHL | AHL |
League standings
Game fixtures
League leaders
In the openinig night of Continental Cup in Vilnius, Valk Tartu leaves no way out to the hosts Read more»
Home loss for the 2021 champion on the opening day of the Swedish league. Read more»