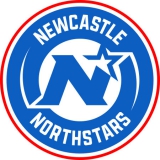 Did you find any incorrect or incomplete information? Please, let us know.
Season 2022-2023
Current roster
season 2022-2023
* no longer in the club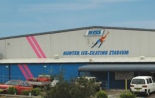 Adress: Hunter Ice Skating Stadium
230 Macquarie Road
Warners Bay NSW 2282, Australia
Phone: +61 (02) 4954 4499
Capacity: 800
Opened in: 2000
Retired Numbers:
Terry George 21
from 2002 to 2016: Newcastle North Stars
from 2016 to present: Newcastle Northstars
from 1980 to 2020: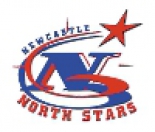 from 2020 to present: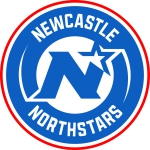 Long time Northstars coach Don Champagne passed away
Former Newcastle Northstars coach Don Champagne passed away at 71. He leads the Northstars from 2002 to 2011, winning four AIHL titles.
Also served as head coach of the Australian national team at the 2006 World Championship Division II Group B tournament
(30 Jul 2022)
New record in AIHL
Newcastle North Stars Canadian forward Geordie Wudrick broke the record for most points and most goals scored in a season, amassing an amazing 91 points (44 goals, 47 assists) in 28 games. Curiously the old record belongs to another North Stars player,  American Peter Cartwright (now retired), who notched 88 points in 2009-10 season.
Newcastle North Stars won the AIHL regular season and advances to finals, held in Mebourne next week, with the best record
(23 Aug 2015)
Andrew Petrie new coach at Newcastle
British Andrew Petrie is the new coach of Newcastle North Stars, replacing Garry Doré that will remain in North Stars organization as General Manager. Petrie coached Sydney Ice Dogs last season
(02 Oct 2014)
Sydney Ice Dogs and Newcastle North Stars advances to AIHL Finals.
After the 8-0 victories against Canberra Knights and 5-3 against champion Melbourne Ice respectively, the Sydney Ice Dogs and the Newcastle North Stars are the first teams to qualify for the 2013 AIHL Finals held in Melbourne September 7th-8th at the Medibank Icehouse. Follow Australian League stats and results on Eurohockey.com !
(18 Aug 2013)
Matt Ezzy announces retirement
Newcastle North Stars and Australia goalie Matthew Ezzy announces his retirement due to work's commitments. "I recently finished my training as a commercial pilot, and I'm likely to start my career in the more remote areas of Australia." - said Ezzy - ""I have to get out there and get my career off the ground."
Ezzy, 28, was elected 4 times Best AIHL goalie and 3 times Best Goaltender at IHWC Div. II.
"Hopefully in a couple of years I'll be able to return to Newcasle and play again." completes Ezzy.
(15 Feb 2012)
2011 AIHL final teams decided
Melbourne Ice and Newcastle North Stars qualified for tomorrow's AIHL final.
Melbourne beat Adelaide Adrenaline 8-3 in the first semi final and then Newcastle beat Sydney Ice Dogs 5-2.
(03 Sep 2011)
End of career for Newcastle top players
Newcastle North Stars imports Peter Cartwright, current season scond top scorer, and defender Robert Starke, along with head coach Don Champagne, have announced that they will be retiring at the end of the 2011 AIHL Finals starting next saturday
(31 Aug 2011)
AIHL semi final draw
The AIHL regular season ended today.
The semi finals pairings will be: Melbourne Ice v Adelaide Adrenaline and Newcastle North Stars v Sydney Ice Dogs.
(28 Aug 2011)
Historic rosters:
Historic statistics:
Past results:
League standings:
Fast facts
season 2022-2023
Kaunas City celebrate the qualification to the second round of Continental Cup with a ten-goals victory over Skautafelag Rejkyavik Read more»
Estonian champion wins KHL Zagreb ensuring first place for the home team Read more»