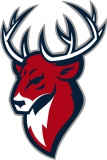 Torpedo Nizhny Novgorod
Short name: Torpedo NN
Name in original language: Торпедо Нижний Новгород
Year of foundation: 1946
Colours: blue,red,white
Club status: active
Address: ul.Loskutova, 10
603004 Nizhny Novgorod
Phone: +7 (831) 295-14-41
Fax: +7 (831) 295-14-41
Did you find any incorrect or incomplete information? Please, let us know.
Season 2023-2024
This club in 2023-2024: KHL
Current roster
season 2023-2024
* no longer in the club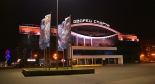 Adress: pr.Gagarina, 29
Nizhny Novgorod
Phone: +7 (831) 465-83-49
Capacity: 5600
Opened in: 1965
from 1947 to 1991: Torpedo Gorky
from 1991 to present: Torpedo Nizhny Novgorod
Vysshaya Liga: 2003, 2007
League winners:
from 1946 to 2018: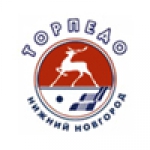 from 2018 to present: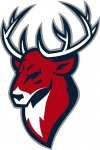 Guvernor's Cup
Guvernor's Cup involving six KHL teams started today in Nizhny Novgorod. Lada beat Neftekhimik 3-2 (OT), Lokomotiv beat Ak Bars 3-0 and the home team Torpedo lost 2-4 to Salavat Yulaev.
(01 Aug 2015)
KHL schedule announced
The KHL schedule for 2015-16 can now be found in our games database.
(30 Jun 2015)
KHL record by Wolski
Wojtek Wolski scored today the fastest hat-trick in the history of KHL. He scored three goals in 1:46 when his Torpedo Nizhny-Novgorod beat Sibir Novosibirsk 3-2.
(06 Oct 2014)
Torpedo goes to Western Conference
KHL announced that Torpedo Nizhny Novgorod will move from the Eastern Conference to the Western Conference. Lada Togliatti will take Torpedo's spot in the East.
(03 Jul 2014)
Four players added to KHL All-Star rosters
Forwards Evgeny Kuznetsov (Traktor Chelyabinsk), Geoff Platt (Dinamo Minsk), Jakub Klepis (Lev Prague) and Denis Parshin (Torpedo Nizhny Novgorod) were invited to KHL All Stars game,  which will be held January 11 in Bratislava.
(27 Dec 2013)
Torpedo announces Skabelka as assistant coach
Torpedo Nizhny Novgorod CEO Andrei Osipenko announces club offered a contract as assistant coach to Andrei Skabelka who left in last days his charge as Belarus National team coach. Skabelka will work with coach Peteris Skudra
(31 May 2013)
Peteris Skudra is new Torpedo Nizhny Novgorod coach
Torpedo Nizhny Novgorod announces the appointment of Latvian Peteris Skudra as new head coach. Skudra was assistant coach last season at Sibir Novosibirsk
(12 Apr 2013)
Torpedo fires coach Jalonen
Finnish Kari Jalonen was fired by Torpedo Nizhny Novgorod along with assistants Sakari Lindfors and Kai Rautio. Vyacheslav Ryanov, currently coach at MHL Chalki, was appointed as interim coach. There are rumours about a possible appointment of Czech Milos Riha, recently fired by SKA, as new coach
(23 Dec 2012)
Torpedo with half a dozen against Yugra
In Friday's only KHL game home side Torpedo Nizhni Novgorod let no doubt arise in their 6-2 (2-0, 2-1, 2-1) win against Yugra Khanty-Mansiysk. Half of the eight goals were scored by Swedish imports, two of them by Torpedo forward Martin Thörnberg.
(12 Oct 2012)
Magnitogorsk beat Nizhny Novgorod
Metallurg Magnitogorsk was down 2-0 and 3-1 against Torpedo Nizhny Novgorod in today's pre-season game in Füssen, but managed to get back to win 4-3. Denis Platonov scored the winner at 57:45.
(28 Jul 2012)
Historic rosters:
Historic statistics:
Past results:
League standings:
Fast facts
season 2023-2024
Torpedo Nizhny Novgorod participates in season 2023-2024: KHL
Cardiff Devils won by one-goal-difference against home side Grenoble and advances to the Continental Cup Superfinals along with Nomad Astana Read more»
Kazakh champion closes the Continental Cup semifinals round with a perfect record, by beating HK Zemgale in the last game Read more»