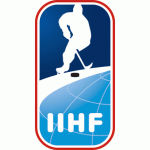 WJC d1B
League status: Active
Youth league: yes, U20
Administered by: IIHF
Year of start: 2011
WWW: http://www.iihf.com/
Did you find any incorrect or incomplete information? Please, let us know.
The teams play a single round-robin series. Each teams plays each opponent once.
The winner of the event will be promoted to Division I Group A. The last-ranked team will be relegated to Division II Group A.
Until 2011 WJC Division 1B was at the same level as WJC Division 1A.
Opening day in Tallinn
France, Ukraine and Slovenia got clear wins on the opening day of the World U20 Championship Division 1B in Tondiraba Icehall in Tallinn, Estonia.
France beat Poland 6-2, Ukraine beat Estonia 7-2 and Slovenia beat Japan 7-3.
(12 Dec 2021)
Hungary promoted
With a perfect 5-0 record Hungary wins the U20 World Championship Division IB in Kyiv, Ukraine. Italy is relegated to the 2021 IIHF Ice Hockey U20 World Championship Division II Group A.
(18 Dec 2019)
Japan U20 withdraws
The 2016 IIHF Ice Hockey U20 World Championship Division IB scheduled from 12 to 18 December in Megeve, France lost one team on the eve of first match: Japan announced the cancellation of partecipation and the consequent relegation to Division II Group A
Thus only five teams - Slovenia, Ukraine, Poland, France and Great Britain - will compete in France and none of the teams will be relegated.
(12 Dec 2015)
Igor Chibirev to coach Ukraine U20
Ukraine Federation announced the appointment of Igor Chibiriev as head coach of U20 national team, with Andrei Sryubko as assistant. Chibiriev, 46, worked as assistant coach at Molodaya Gvardia Donetsk, while Sryubko held a similar position at Dmitrov.
"The most important thing is that we have a common vision of what needs to be done to achieve a result" said Igor Chibiriev. Ukraine U20 will compete in WJC U20 Division IB in Dunaujvaros, Hungary, next December against Poland, Kazakhstan, France, Japan and Hungary.
(11 Sep 2014)
Poland U20 has new coach
Swedish Torbjörn Johansson, 41, was named new headcoach of Poland U20 national team. After a 265 Elitserien games career, Johansson worked in past seasons as coach in Leksand junior department. He replaced Russian Andrei Parfyonov. Like Pefyonov, also Johansson will coach also U18 national team and the sport school SMS Sosnowiec, competing in polish 2nd division
(04 Aug 2014)
Poland appointed another Russian coach
After having named Igor Zakharkin as National Team coach, Polish Federation announces the hiring of 41-year-old Andrei Parfyonov as head coach of Under 20 team. He will also be involved in working with Under 18 squad.
Parfyonov coached CSKA Moscow Juniors teams, SKA Novopolotsk in Belarussian League and more recently VMF St. Petersburg in VHL. The Russian coach will lead Poland at WJC Division Ib in Donets'k, Ukraine from 10 to 16 december
(26 Aug 2012)
Past league results:
League standings:
Historic statistic:
Individuals records:
Kaunas City celebrate the qualification to the second round of Continental Cup with a ten-goals victory over Skautafelag Rejkyavik Read more»
Estonian champion wins KHL Zagreb ensuring first place for the home team Read more»