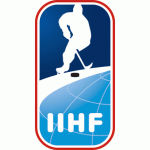 WJC d2B
League status: Active
Youth league: yes, U20
Administered by: IIHF
Year of start: 2011
WWW: http://www.iihf.com/
Did you find any incorrect or incomplete information? Please, let us know.
The teams play a single round-robin series. Each teams plays each opponent once.
The winner of the event will be promoted to Division II Group A. The last-ranked team will be relegated to Division III.
Until 2011 Division 2B was as the same devel as Division 2A.
China withdraws
The Chinese U20 national team won't participate in the 2022 World U20 Championship Division II Group B in Serbia due to the COVID-19 pandemic and travel restrictions.
(01 Dec 2021)
Croatia promoted
The Croatian U20 team beat Spain 3-2 in the last game of the World Juniors Division 2B to win promotion.
(19 Dec 2014)
Past league results:
League standings:
Historic statistic:
Individuals records:
The second European club competition celebrates the quarter of century starting the battles for the silver plate in September Read more»
Ice Hockey is a very popular sport. One of the main reasons for this popularity is that the game is very fast, and each match is full of exciting moments. Even though Ice Hockey is already very exciting, some people want ... Read more»