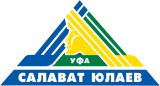 Salavat Yulayev Ufa
Name in original language: Салават Юлаев Уфа
Year of foundation: 1957
Colours: Green, Blue, White
Club status: active
Address: Ul. Lenina, 114
450006 Ufa, Republic of Bashkortostan
Russia
Phone: +7 (347) 276-16-00
Email: hcsalavat@ufanet.ru
Did you find any incorrect or incomplete information? Please, let us know.
Season 2023-2024
This club in 2023-2024: KHL
Current roster
season 2023-2024
* no longer in the club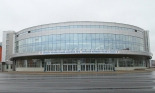 Adress: Ul. Lenina, 114
450006 Ufa, Republic of Bashkortostan
Russia
Phone: +7 (347) 276-16-33
Capacity: 8400
Opened in: 2007
The club was formed in 1957. The name Salavat Yulaev comes from a national hero of Bashkortostan. Salavat Yulaev won the last edition of the Russian Super League in 2008.
Notable players:
from 1957 to 1959: Trud Ufa
from 1959 to 1962: Gastello Ufa
from 1962 to present: Salavat Yulayev Ufa
from 1961 to present: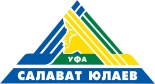 Spengler Cup participants completed
All participants in the 93rd edition of the Spengler Cup are now known.
The Finnish TPS Turku joins the other five teams already announced, namely Salavat Yulaev Ufa, Ocelari Trinec, Team Canada, HC Ambri-Piotta and host HC Davos.
(27 May 2019)
Slovan loses again, Ufa rises during overtime
After a very tense game, Salavat Yulayev Ufa defeats Slovan in Bratislava 3 -4 during the overtime of today's KHL action. It is the third consecutive loss for the Slovaks, now placed sixth in the Bobrov division.
(02 Oct 2015)
Guvernor's Cup
Guvernor's Cup involving six KHL teams started today in Nizhny Novgorod. Lada beat Neftekhimik 3-2 (OT), Lokomotiv beat Ak Bars 3-0 and the home team Torpedo lost 2-4 to Salavat Yulaev.
(01 Aug 2015)
KHL schedule announced
The KHL schedule for 2015-16 can now be found in our games database.
(30 Jun 2015)
Schedule for Spengler Cup 2014 unveiled
The 88th edition of the Spengler Cup will open with the Genève Servette agains the KHL Team Salavat Yulaef Ufa. The evening game will show case two fan favourites: HC Davos will face Team Canada. Here are the two groups and all the games:
Group Torriani: Genève Servette, Salavat Yulaef Ufa, Jokerit Helsinki
Group Cattini: HC Davos, Team Canada, Medvescak Zagreb
Friday, 26.12.2014:
G 1: Genéve Servette-Salavat Yulaef Ufa / G 2: HC Davos-Team Canada
Saturday, 27.12.2014:
G 3: Jokerit Helsinki-Looser Game 1 / G 4: Medvescak Zagreb- Looser Game 2
Sunday, 28.12.2014:
G 5: Winner Game 1-Jokerit Helsinki / G 6: Winner Game 2-Medvescak Zagreb
Monday, 29.12.2014:
G 7: 2. Group Torriani-3. Group Cattini / G 8: 2. Group Cattini-3. Group Torriani
Tuesday, 30.12.2014:
G 9: 1. Group Cattini-Winner Game 7 / G 10: 1. Group Torriani-Winner Game 8
Wednesday, 31.12.2014:
G 11: Winner Game 9-Winner Game 10
(22 Sep 2014)
Spengler Cup participants unveiled
Cup holder Genève-Servette, Team Canada, Salavat Yulaev Ufa, Jokerit Helsinki, Medvescak Zagreb and Davos are the teams that will compete in next Spengler Cup, as announced by tournament organization. Croatia will debut in Spengler Cup, while Jokerit Helsinki will return in Switzerland after 11 years.
(08 May 2014)
Salavat fires coach Vener Safin
Salavat Yulaev Ufa decided to terminate the contract with the coach Vener Safin. Assistant Vladimir Yurzinov Jr. was appointed as interim coach.
Safin has worked in the Salavat coaching staff since 2001 and became the head coach after the departure of Vyacheslav Bykov and Igor Zakharkin.
"Let me rest in peace! Took a break for four days, then I will comment this decision" said Safin
(24 Dec 2012)
Five-games suspension for Svitov
Salavat Yulayev forward Alexander Svitov was banned for five games for rough play against SKA forward Maxim Afinogenov. Svitov caused Afinogenov a leg injury in the third period of 27 september game and was fined with a major penalty
(29 Sep 2012)
Spengler Cup program unveiled
The program of the 2012 edition of the Spengler Cup, which takes place from December 26 to 31 in Davos, was releaved. Like in last edition, the six teams were divided into two groups, named Torriani and Cattini.
Invited as special guest for its 75th anniversary, HC Fribourg-Gotteron will have the honor of playing the opening match against Russian Salavat Yulaev Ufa on December 26 afternoon. At night Team Canada and Adler Mannheim will open the Cattini group.
Czech HC Vitkovice Steel completes the group Torriani while host HC Davos is the third team of Cattini Group. Here the complete fixture
(25 Aug 2012)
Spengler Cup participants named
Today the Spengler Cup officials released the names of the participants for this year's Spengler Cup. Favourite for the tournament win is Salavat Yulayev Ufa (KHL). The other participants are Adler Mannheim (DEL), host HC Davos and Fribourg-Gottéron (both NLA), HC Vítkovice (Czech Extraliga) and a team consisting of Canadian players.
(03 Jul 2012)
Historic rosters:
Historic statistics:
Past results:
League standings:
Fast facts
season 2023-2024
Salavat Yulayev Ufa participates in season 2023-2024: KHL
Kaunas City celebrate the qualification to the second round of Continental Cup with a ten-goals victory over Skautafelag Rejkyavik Read more»
Estonian champion wins KHL Zagreb ensuring first place for the home team Read more»