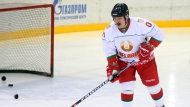 Amidst The Coronavirus Pandemic, Belarus Still Keeps Going!
"There shouldn't be any panic," "Coronavirus is just another psychosis, which will benefit some people and harm others," those are the exact words by Belarus's president Alexander Lukashenko. His Excellency said those words after playing for an ice hockey match in Minsk, the nation's capital, of which his team won.
You would be inclined to discern that by now, with what is happening in other countries in Europe, Belarus should be taking measures to curb the spread in their country. But it seems that that is not the case according to the president and his government.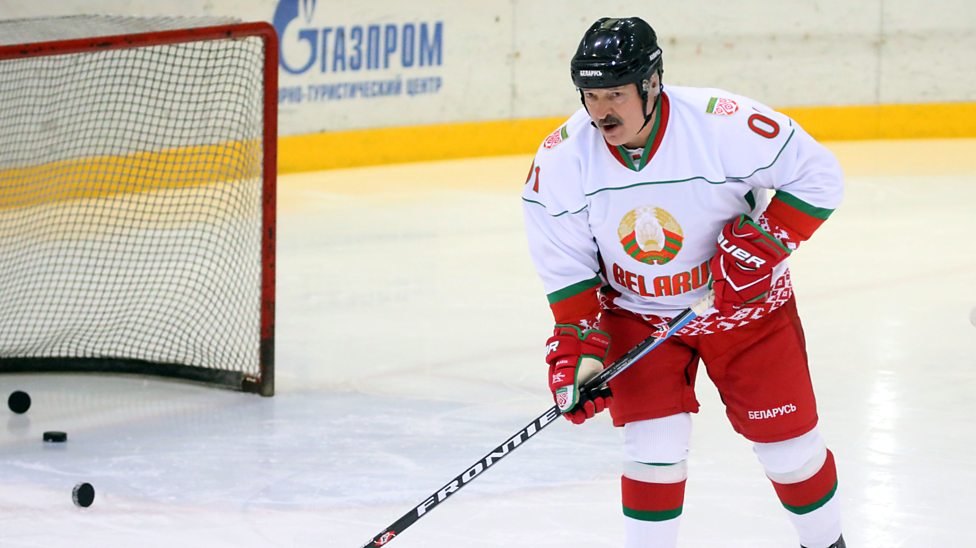 This is evident when he made a statement terming that it was stupidity to close the state borders as the panic of the pandemic can hurt them more than the virus itself!
The statistical data on Coronavirus in Belarus
With the first case confirmed on 1st March, by the time the competition was taking part in the 29th, the toll had increased to 94 confirmed cases. This number had been projected to rise and correct to that statement, as of 7th April 2020 the number has reached 700. Of the 700 cases, 13 deaths have been reported, and 53 people have recovered from the virus.
The president's stand
Now:
You must be wondering, why anyone would ignore such compelling data! Well, the president does not seem shaken at all as he made a statement on TV saying," it is better to die on your feet than to live on your knees!... I don't understand. There is no virus here. This (the arena) is a refrigerator; it is the best thing for your health. Sports, especially on ice, is better than any antiviral medication, it is the real thing."
From that statement, we can see that the president of Belarus is taking an ignorant front to the disease. First of all, coronavirus thrives in cold weather, and since ice is glacial, its mortality is higher. Secondly, having his people gathered in the arena without masks exposes them to contacting the virus and further spreading it when they go home.
WHO rules do not apply in Belarus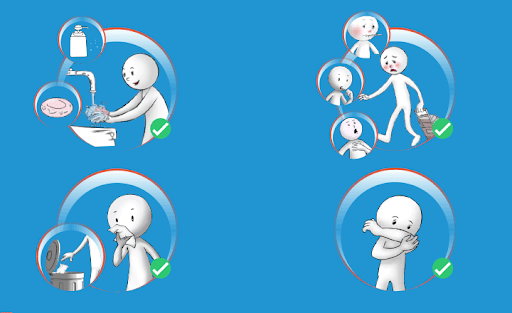 Belarus borders Russia and is landlocked. And judging by how the virus is spreading, Lukashenko seems unbothered. And that is why the World Health Organization rules are not adhered to by the people.
Firstly, the people gathering in-crowd is dangerous as per the first rule of social distancing. If one must meet another person, a safe distance of one and a half meter is mandatory. At this distance, even when someone sneezes and coughs, the droplets will have landed and not affect the healthy person.
Secondly, during the game, most of the fans seemed unbothered as they lack masks. Well, these masks would not have eradicated the spread of the virus, but it would have at least reduced it. Remember, in games, people are often shouting, and the droplets from an infected person may quickly infect several healthy fans nearby.
We might not know for sure if the fans had spots where they could wash their hands with soap and running water as a measure. But judging as to how the arenas are designed, and the people's ignorance, it is safe to say that only a few paid attention to not touching surfaces and their faces.
In Belarus, it is business as usual
Besides the match, all other sporting activities in Belarus are still running. The Belarusian Premier League and anything regarding ice hockey betting are still very much active. At the entrance of the stadium, all entering fans are being scanned for high temperature. It might work for the ones with a fever, but then again, who would attend a football match with a fever! Remember the virus can stay in your system for 14 days without any symptom, and all that while you may still be able to transfer the virus to other people.
Apart from sports, all other business is as it is typically. All restaurants, shops and other business are still up and running. The street and full of people with only a few staying at home.
Recently, Alexander Hleb, a former Arsenal and Barcelona star stated with concern, "in Belarus; it's like no one cares...Everybody's been training as normal, getting ready for the new season. They just don't care."
Take away
Even as the world has been brought to their knees, Belarus still keeps going! Is ignorance truly bliss for Belarus?

Czech Rep.: Tipsport extraliga | 1.liga | 2.liga

Slovakia: Tipsport Extraliga | 1.liga

Sweden: SHL | HockeyAllsvenskan
Other: EBEL | Belarus | Croatia | Denmark | Estonia | France | Great Britain | Iceland | Italy | Latvia | Lithuania | MOL-liga | Norway | Poland | Romania | Serbia | Slovenia | Spain | NHL | AHL |
League standings
Game fixtures
League leaders
As the pandemic continues to ravage ice hockey throughout the world the Scottish Ice Hockey Association decided enough is enough. Read more»
The IIHF Council decided unanimously today to initiate another series of tournament cancellations for the 2020/21 season, following recommendations of the IIHF COVID-19 Expert Group. ... Read more»