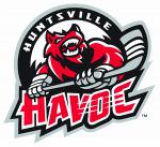 Huntsville Havoc
Year of foundation: 2004
Colours: Red, Black
Club status: active
Address: Huntsville Havoc
700 Monroe Street
Huntsville, Al 35801
Phone: +1 (256) 518-6160
Fax: +1 (256) 518-6164
Email: info@hsvsports.com
WWW: Huntsville Havoc
Did you find any incorrect or incomplete information? Please, let us know.
Season 2019-2020
This club in 2019-2020: SPHL
Current roster
season 2019-2020
* no longer in the club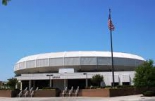 Adress: 700 Monroe St
Huntsville, Alabama 35801
Phone: +1 256.533.1953
Email: vbcinfo@vonbrauncenter.com
Capacity: 6200
Opened in: 1975
The team began play in the 2004-05 season, following the defunct Huntsville Channel Cats of the South East Hockey League.
Retired numbers
17 Chris George; Channel Cats 1996-00, Tornado 2000-01
29 Matt Carmichael; Channel Cats 1999-00, 03-04, Tornado 2000-01, Havoc 2004-08
33 Mike Degurse; LW; Channel Cats 1996-00, 03-04, Havoc 04-06 [1]
Honored numbers
The following numbers were retired by the Huntsville Channel Cats. The numbers are still being honored by the Huntsville Havoc as no player has been issued the numbers.
21 Phil Daigle; Channel Cats 1995-99, Tornado 2000-01
23 John Gibson; Channel Cats 1995-00, Coach 2003-04, Havoc Coach 2004-08
30 Derek Puppa; Channel Cats 1996-97, 1998-99
Notable players:
from 1995 to 2000: Huntsville Channel Cats
from 2000 to 2003: Huntsville Tornado
from 2003 to 2004: Huntsville Channel Cats
from 2004 to present: Huntsville Havoc
from 1995 to 2000: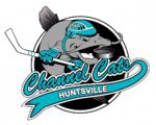 from 2000 to 2004: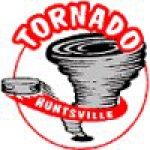 from 2004 to present: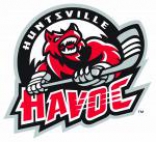 Historic rosters:
Historic statistics:
Past results:
League standings:
Fast facts
season 2019-2020
Huntsville Havoc participates in season 2019-2020: SPHL
Sheffield Steelers (EIHL) added a second defenceman as injury cover. Read more»
As Elite Ice Hockey in the United Kingdom 2019/20 season is still in its infancy, one thing is clear – the sport in the UK is in rude health. Read more»