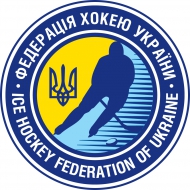 One step forward and two steps back
Once again the project of a professional league in Ukraine didn't work. Next season the clubs will play a junior league with the prospect of attracting even less crowd. Eurohockey talked about the perennial crisis of Ukranian hockey with Sportarena journalist Serhii Hapshenko
The project of UHL (Ukranian Hockey League) lasted only one season and sinked last May when 4 clubs - Bilyỹ Bars Bila Tserkva, Generals Kyiv, Vytyaz' Kharkiv and Kryvbas Kryvyỹ Rih, announced they would not take part in the 2017-18 season leaving just champion Donbas Donets'k and HC Kremenchuk to compete.
So in June the two remaining clubs were forced to take the only possible decision to keep the Ukranian league alive: turn it in a junior league with rosters made by players born in 1997 or younger. Each club can allign only five players born from 1993 (inclusive) to 1997. There may be five imports, but also no older than 1993. Players born before 1993 can't be in the rosters.
After the decision, Donbas (that will take part in Continental Cup second round in Riga next October) and Kremenchuk dissolved the contracts with almost all the players, recruiting new younger forces, but both are now junior teams.
At moment eight teams showed interest in partecipating in the new league: Donbass Donets'k, HC Kremenchuk, Kryvbas Kryvyi Rih, Generals Kyiv, Bilyỹ Bars Bila Tserkva, Galitsky Lviv, Dynamo Kharkiv and HC Dnepr. All have to submit the official application before August, 1.
The premature death of UHL is not a news in the Ukranian hockey: in last 5 years another two projects to create a professional league in the country ended in a fiasco: in 2011 with PHL (Professional Hockey League) and in 2015 with HEL (Extraliga), not to mention the loss of historical club as Dynamo Kharkiv, Berkut Kyiv, ATEK Kyiv, Companion Kyiv and of course the most famous of all, Sokil Kyiv, all overwhelmed by the debts or lack of sponsors.
To try to better understand the chronic crisis of hockey in the country, Eurohockey talked with Sportarena.com journalist Serhii Hapshenko

Eurohockey: First of all, could you explain to our readers, what happened in Ukranian hockey in the last weeks? There was a real earthquake!

Mr. Hapshenko: Situation is simple enough – financial difficulties in clubs. 25 and 26 of May four of six UHL clubs declared, that they will not play on 2017/2018 because of financial difficulties. Three of them – Kryvbass, Vityaz (now Dynamo Kharkiv) and Generals had a financial difficulties in last season.

Then on club meeting was made the decision about age limit in UHL. According the presidents of clubs, this decision will help cut budgets and keep the clubs in UHL. From another side, this will help them remain competitiveness with Donbass and Kremenchuk.

But official decision about age limit isn't made now. Clubs signed declaration of intent only. I haven't information now – will this decisions been fixed on UHL regulations, or will be something like gentlemen's agreement between clubs. Because age limit – its violation of Ukraine and international legislation. Such clause of regulation will deprived players the right to profession. If IIHF will pay attention to the legality of decision, this may have bad consequences for Ukraine ice hockey federation. Because UHL is professional league – not junior or student.

Another important moment – we haven't enough young players in Ukraine to complete rosters of 6-8 clubs. Clubs will can include in rosters players from 2001 to 1997 years of birth. And no more than five players between 1996 and 1993. It's seems like clubs need 150 players. It's too much for Ukraine.

I noted only two of a number of problems, that may arrive with age limit in UHL. But they're many more.

So, in my opinion, in a few weeks we can expect changes in clubs decision. May be a compromise version of regulation, that will allow at least part of players older than 1993 played in UHL clubs.

EH: What will happen now with those clubs as Kremenchuck and Donbass that have a roster with players too old to fulfill the new rules? Some players had signed a multi-years contract (as for example Slysh)

Mr. Hapshenko: That's a difficult question. From one side, league decision isn't a force majeure. So, clubs must pay players compensation. You said about Maxim Slysh, but ex-KHL Roman Blagoy also agreed a 2-years deal with Donbass last summer.

But contracts with ice hockey players in Ukraine often makes with minimal salary (like 100 or 200 dollars). The rest of amount notes in additional contract that is not registered anywhere. So players have no way to influence the club. And Ukraine ice hockey federation takes an inert position on this issue for all years of existence Ukrainian hockey.

Clubs can make players free agents without compensation. This is a very likely risk in Ukraine.

EH: Donbas will be forced to compete in Continental Cup with a junior roster, not really a good promotion for UKR hockey...

Mr. Hapshenko: First of all, you must understand, that UHL management is directly related with HC Donbass management. Unofficially of course. But this isn't a secret or unexpected information in Ukraine. This is an objective reality of Ukrainian hockey, wich very much depends from one or two people. Therefore, decisions on the age limit could not be taken without the consent of the HC Donbass president Borys Kolesnikov.
Of course, we will don't wait high results from Donbass in Continental Cup. In last year Donbass was have in a rosters many skilled players – Oleg Shafarenko, Roman Blagy, Denis Kochetkov and many another. And team finished at last place in group D of third round.
It's not hard to imagine, that going to the final of Cup starting from second round will be more difficult for Ukraine champion with junior roster… I think almost unreal.

EH: what could be a realistic scenario for the future of UKR hockey at top level?
Mr. Hapshenko: It's so difficult to made a prognosis in Ukraine hockey. Maybe age limit will be implemented, maybe it will be less hard option of limit. Anyway, in the next couple of years I don't expected that league level is grow up.
But we have some perspectives. In April in Odesa Palace of Sports will be finished reconstruction. Arena on 3500 spectators will accept WHC U18 in Division 1B. In autumn 2018 we can expect ice rink in Zaporizhia in rebuilt Palace of Sports Yunist. Also in 2018 in Kramatorsk will be built ice rink. Now we have projects of two big arenas in Kyiv in the coming years. I hope all this can help Ukrainian ice hockey start to growth up.

EH: Why the creation of a professional league is so difficult in the country? In the last 3-4 years there were many tentatives, all failed
Mr. Hapshenko: It's problem all the years of Ukrainian hockey. We hasn't of full value national championship throughout the 26 years. All efforts of Ukraine ice hockey federation were concentrated on one or two clubs in foreign leagues. In the same time Ukraine league was weak tournament, which was held because of IIHF demand.
Our country hasn't experience and traditions of national ice hockey league. Also we haven't effective structure of junior championships and specialists in the clubs, with good experience in sports management. Very hard building a strong league without all this components.

EH: How this umpteenth fiasco will affect the national team?
Mr. Hapshenko: Last two years national team complete mainly of players from Ukraine league. Sure, now complete the roster from UHL will be more difficult. Level of UHL also will be much lower. Maybe some of national team players will retired. Some will be forced to transaction in foreign leagues. In any case, national team will not be stronger in 2018.
But now our team will play in Division 1B, and on this level we still competitive. I think, Ukraine team don't have many chances bring back to Division 1A. But I hope we also will not down in Division 2A.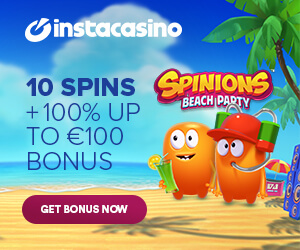 Current events

Czech Rep.: Tipsport extraliga | 1.liga | 2.liga

Slovakia: Tipsport Extraliga | 1.liga

Sweden: SHL | HockeyAllsvenskan
Other: EBEL | Belarus | Croatia | Denmark | Estonia | France | Great Britain | Iceland | Italy | Latvia | Lithuania | MOL-liga | Norway | Poland | Romania | Serbia | Slovenia | Spain | NHL | AHL |
League standings
Game fixtures
League leaders
Tired of days without hockey? A lot of pre-season games are underway, follow all the summer hockey with Eurohockey.com! Read more»
Braehead Clan of the EIHL today announced a rebranding of their company name to Glasgow Clan. Read more»