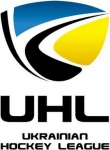 UHL - Ukrainian Hockey League
League status: Active
English name: Українська Хокейна Ліга
Administered by: Ukraine Ice Hockey Federation
Year of start: 1992
Did you find any incorrect or incomplete information? Please, let us know.
42 games in the regular season, followed by a quarter finals. Semifinal and final series will last until 4 victories.
Limit of 10 imports for each team
from 1992 to 2005: Vyschyỹ Dyvizion
from 2005 to 2011: Vyscha Liha
from 2011 to 2013: PHL (UKR)
from 2013 to 2015: Vyscha Liha
from 2015 to 2016: HEL - Ukranian Hockey Extra League
from 2016 to present: UHL - Ukrainian Hockey League
Donbass will build two arenas in Mariupol
The President of the HC Donbass, Boris Kolesnikov, announced the construction of two ice arenas in Mariupol.
The construction of a full-scale air bearing structure with an ice field of 60x30 meters should begin no later than June 1 and will be completed this year.
The second stage will be the construction of a multisport complex, for approximately 2,000 spectators, to be built at the end of 2019 - early 2020.

"At the age of 8, it is necessary to bring a child to a big hockey and at five years old - to figure skating - these are very early sports" said Boris Kolesnikov
(29 Apr 2018)
Donbas fire coaching staff
The last home defeat 3-2 against Kryvbas was fatal for Donbas Donet'sk coaching staff: the club decided to terminate the contract of head coach Anatoli Stepanischev ans assistants Evgeny Brul and Andrei Sryubko, despite a positive campaign of current Ukraine champion. Sporting Director Sergei Viter was named interim coach
(08 Feb 2017)
Brezvin re-elected president in Ukraine
Anatoly Brezvin earns another term, the third consecutive since 2006, as President of Ukraine Ice Hockey Federation by unanimous decision of the General Congress of the Federation, which is being held in Kyiv.
(23 Dec 2016)
Donbas joins EHC
Current Ukranian champion Donbass Donets'k is the newest member of Alliance of European Hockey Clubs (EHC), becoming the first Ukrainian club and the first from former CIS joining the organization, created last June with the mission to unite and represent Europe's professional ice hockey clubs.
"The creation of EHC is an opportunity to make the European hockey market more modern and profitable, and we are proud to become the first Ukrainian club part of that organization" - said Donbass CEO Alexei Braga.
(21 Jul 2016)
Donbas win title in Ukraine
After two seasons the title of champion is back to Donets'k: regular season dominator Donbas - playing home games in the city of Druzhkivka after the bombing of Druzhba arena in Donets'k - swept Generals Kyiv in four games of playoffs finals.
Russian forward Denis Kochetkov was named Ukranian Extra Leauge MVP. Kochetkov became the third Russian to win the award after forward Yuri Koksharov (Donbas - 2012) and goalkeeper Sergei Zavyalov (Companion Kyiv - 2014).
Other awards go to:
Eduard Zakharchenko (Generals Kyiv) - best goalie
Denis Petrukhno (Donbas Donets'k) - best defender
Artem Gnidenko (Generals Kyiv) - best forward
(01 Apr 2016)
Yunist' Kharkiv is the last team to apply for playing in the Ukranian League
On Septeber 10, at the deadline for the partecipation at the next Ukranian League, the new club Yunist' Kharkiv applied to compete in the league. Thus Kharkiv team became the eighth team of the national championship of Ukraine.
According to coach Valeriy Plyasheshnyk, the team will count mainly on young players from the famous hockey school SDYuSShOR Kharkiv.
Besides Yunist' Kharkiv the XXIV Hockey Championship of Ukraine will allign: Bilyy Bars Bila Tserkva, Vytyaz' Kharkiv, Generals Kyiv, Donbas Donets'k, Companion Kyiv, Rapid Kyiv and HC Kremenchuk
(12 Sep 2015)
Donbas returns to play
After one year of hiatus due to the political situation in East Ukraine, HC Donbas submitted application to play in next Ukraine League as confirmed by General Director Alexei Braga. Due to the damages of Druzhba Arena in Donets'k, Donbas will play home games at Altair Arena, in the city of Druzhkivka, 90 km from Donets'k. Another dormant club, 2013-14 silver medallist Bilyỹ Bars Bila Tserkva, expressed interest in rejoining the league next season.
(10 Jul 2015)
ATEK Kyiv wins Ukranian League
ATEK Kyiv surprisingly wins 2014-2015 Ukranian League beating 4-3 in a dramatic game #3 of finals regular season winner and favourite HC Kremenchuk. Decisive goal was scored at 77:46 in the overtime by Belarusian Evgeny Krivomaz. Kremenchuk won 4-2 game #1 of final series in Kyiv but lost 3-2 game #2 and 4-3 game #3 at home.
It's the second title for ATEK after that won in 2006-207 season. Then club was inactive from 2008-09 to 2014-2015. ATEK forward Pavel Dvoretsky was named League MVP. Started in February after a difficult preparation, Ukraine League alligned just four teams and lasts two months. Kremenchuk proposed the dispute of another tournament in May, named Ukraine Cup, to ensure some games more for the teams.
(07 Apr 2015)
Only three teams apply to participate in Ukraine League
An official letter from Ice Hockey Federation of Ukraine, reported by Sport.ua, says that three hockey teams - HC Kremenchug, Generals Kyiv and Vityaz Kharkov - confirmed the intention to participate in the championship.
Federation will consider the creation of a league at least with one team more.
(13 Sep 2014)
Donbass Donetsk leaves Ukrainian league
Donbass Donetsk has announced that they will not be taking part in the Ukrainian League as planned due to a lack of clubs. After just five clubs submitted they were taking apart, two of which are associated with Donbass, Druzhkivka Altair and Bilyỹ Bars Bila Tserkva, the club felt it was illogical to keep their players within the club. Donbass will cease all operations at the senior level for this season and let its players find new clubs in stronger leagues before they will return for the 15/16 season in the KHL. The club will use this season to work more closely with the children and youth squads.
(22 Jul 2014)
Past league results:
League standings:
Historic statistic:
Individuals records:
Fast facts
season 2018-2019
Tired of days without hockey? A lot of pre-season games are underway, follow all the summer hockey with Eurohockey.com! Read more»
Braehead Clan of the EIHL today announced a rebranding of their company name to Glasgow Clan. Read more»