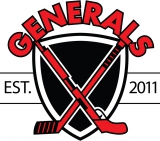 Generals Kyiv
Short name: Generals
Name in original language: Дженералз Київ
Year of foundation: 2011
Colours: black, red, white
Club status: active
Address: vul. Brats'ka, 7
Kyiv 04070 Ukraine
Phone: +38 096 914 46 42
Email: hcgeneralskiev@gmail.com
WWW: Generals Kyiv
Did you find any incorrect or incomplete information? Please, let us know.
Season 2016-2017
Current roster
season 2016-2017
* no longer in the club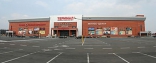 Adress: vul. Kyivs'ka, 316
Brovary
Kyiv Oblast'
Ukraine



Phone: +380 44 200 13 06
Email: office@trc-terminal.com.ua
Capacity: 1500
Opened in: 2005
from 2011 to 2016: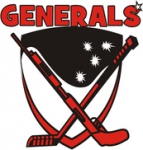 from 2016 to present: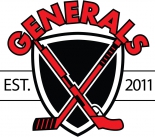 Donbas win title in Ukraine
After two seasons the title of champion is back to Donets'k: regular season dominator Donbas - playing home games in the city of Druzhkivka after the bombing of Druzhba arena in Donets'k - swept Generals Kyiv in four games of playoffs finals.
Russian forward Denis Kochetkov was named Ukranian Extra Leauge MVP. Kochetkov became the third Russian to win the award after forward Yuri Koksharov (Donbas - 2012) and goalkeeper Sergei Zavyalov (Companion Kyiv - 2014).
Other awards go to:
Eduard Zakharchenko (Generals Kyiv) - best goalie
Denis Petrukhno (Donbas Donets'k) - best defender
Artem Gnidenko (Generals Kyiv) - best forward
(01 Apr 2016)
Historic rosters:
Historic statistics:
Past results:
League standings:
Fast facts
season 2016-2017
After two years of preparation, next November the new multi-national tournament will see the light Read more»
KHL President Alexei Morozov said non-Russian clubs will start the season in Russia and may stay there until the issue of crossing borders between states is resolved. Read more»